Watching on as speech pathologists helped her little sister improve her language skills at home in Kuwait, La Trobe alumna Khadeejah Buabbas' wondered how therapy could look just like play. It was in this moment Khadeejah's interest in speech pathology was sparked. Little did she know, that this spark would soon grow into a flame that would drive Khadeejah to establish her own clinic, just three years out from graduation.
"My sister has Down syndrome and since she was young we've been seeing speech pathologists, who used to come to our home," Khadeejah said.
"I was fascinated by the way they worked. It looked as though they were playing, but they were helping my sister. I had in my mind that I wanted to do something similar. I didn't know the term 'speech pathologist' back then when I was a kid, but growing up I started looking it up and became interested in the field."
Khadeejah studied a Master of Speech Pathology at La Trobe, graduating in 2015, launching a career with a trajectory she couldn't have imagined. Her success isn't the result of a roll of the dice, Khadeejah has worked hard on the passion that began during her childhood in Kuwait.
Launching a speech pathology clinic just one year after graduating
Overwhelmed by options after graduating from her Masters at La Trobe, Khadeejah was torn between continuing on in Australia and returning home to begin a career in Kuwait.
"The opportunities were massive and I started narrowing down all my options, ultimately deciding to go back home," Khadeejah said, feeling a sense of responsibility to help others in the same way the speech pathologists had helped her sister as a child. "There are not many speech pathologists there, so there's a huge need and a huge demand for speech pathology services in Kuwait," she said.
Waving goodbye to Melbourne, Khadeejah returned to Kuwait and began working in a clinic as a qualified speech pathologist. She initially planned to form her own private practice, envisioning a five year timeline to make her dream come true. In reality, it took just one year.
"It was about five years earlier than I was planning," Khadeejah said. "I'm three years out now. It's been almost two years in my private practice now. It was just how things worked out. I wasn't planning on starting this early, but the field in Kuwait is new and it's still developing."
Khadeejah works mostly with children in pediatrics, but has also worked with adults in her private practice.
"I'm passionate about working with children," she said. "The impact I see from working with children, watching how they react, their development and how parents see their children grow – that feeling is so rewarding for me."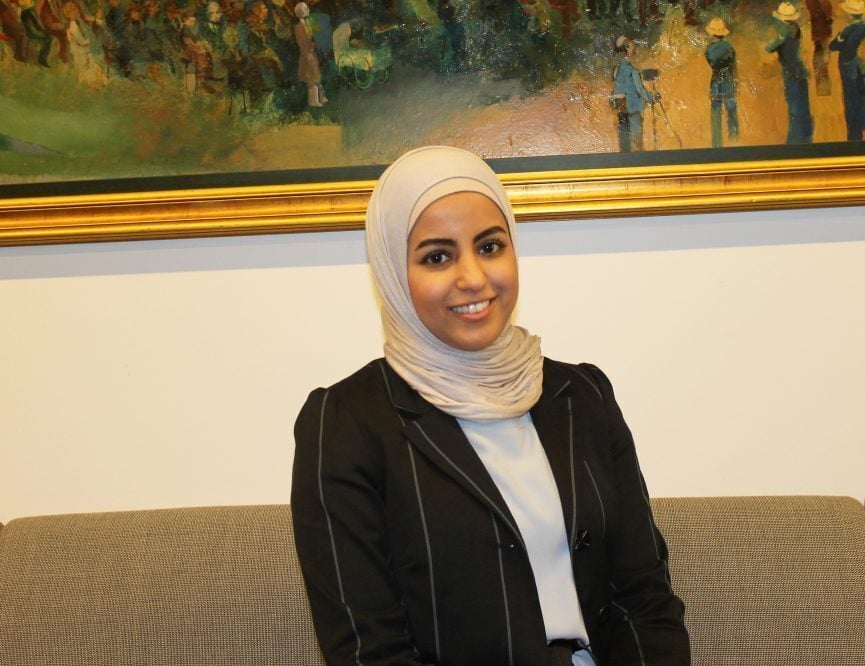 What comes next?
Many of the children Khadeejah works with are bilingual, and she's noticed a gap in speech pathology research in this area. "I think this field really needs a lot of research," she said. "There's a lot to do, especially with the population that I work with in Kuwait, in terms of the different culture and language. There's not a lot of research."
Khadeejah speaks two languages, English and Arabic, both of which have been beneficial to her career. Transferring from practicing in one language to another hasn't been without its challenges.
"It's really great to be able to speak two languages, but it was really difficult to transfer my skills from English to Arabic in the beginning," she said. "Since there are not a lot of resources in Arabic, it meant that I had to do a lot more research, and translations, as well as working under supervision by other experienced speech pathologists in the field. It got easier as I went and gained more experience."
Khadeejah is interested in pursuing a PhD in the future and potentially opening another branch of her clinic.
"There are still so many options available for the future. I do still want to be based in Kuwait and continue with my private practice, but I'm planning on growing it and hopefully expanding, opening a branch in Melbourne. That would give me the flexibility to work in two different places, and I love living in Melbourne," she said.
Student life in Bendigo
Khadeejah has fond memories of her time studying at the Bendigo Campus, living on res and enjoying social events such as bowling, sports days, movie nights and orientation week activities.
"At first, moving to Bendigo was a little bit hard," she said, adding that growing up in the city in Kuwait and living in Melbourne had made the move seem like a big one.
"When I arrived in Bendigo it was very quiet and a small city in comparison to where I'd lived before. I found it challenging to adapt at first and felt a bit isolated," Khadeejah said, adding that getting involved in University life in Bendigo helped her feel at home.
"I slowly got used to it, to the point where I'd feel a bit weird coming to Melbourne after staying in Bendigo for so long and think, 'this is too busy for me now.' I loved it, it was beautiful -it just took me a while to get used to.
"I'm still in touch with my classmates, colleagues and friends at La Trobe and in Melbourne and Bendigo, and whenever I come back I still meet up with them to have a nice catch up. I think it's really nice to maintain those kinds of relationships after University."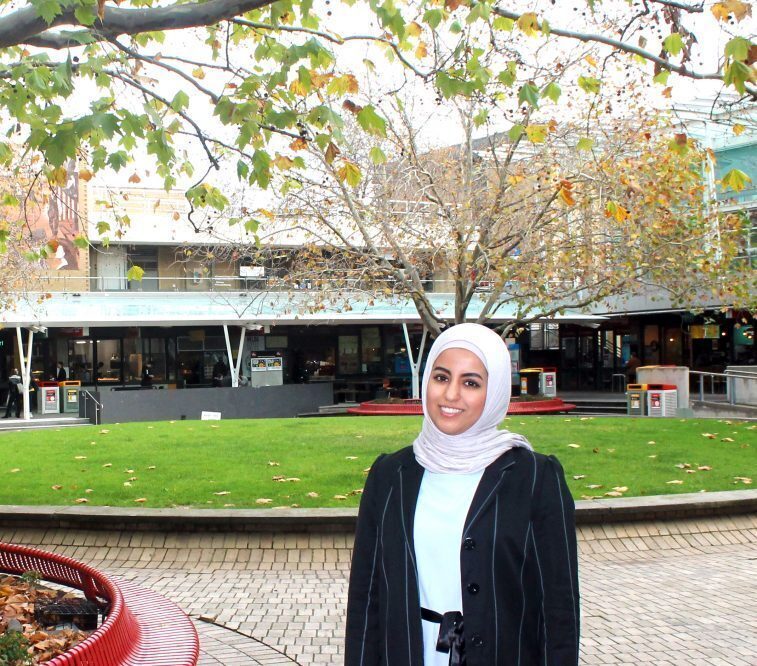 Real-world experiences on placement
Studying at Bendigo Campus meant Khadeejah was able to gain real-world experience working in the Bendigo community, as well as travelling to towns such as Echuca and Heathcote for placement.
"I had so much work experience during my Masters," said Khadeejah. "They were all great in terms of improving my knowledge and skills. They really prepared me to work in different settings with diverse populations. I got a lot out of those experiences.
"Doing my placements somewhere else wouldn't have been the same. The workplaces were actual clinics, hospitals and schools. I was seeing clients there, so it didn't feel like I was in a student clinic or a simulated environment. I got an actual real experience with more responsibilities.
"There was a moment when I was working with a student at a school while I was on placement, and I was really challenged. It was a testing experience. But then, on the last day, this student came over and gave me a flower and it was so rewarding. I was able to reflect on how much he had grown and it was just a really nice moment to see that he appreciated all of my work with him.
"I was also working in the hospital with a patient with apraxia of speech for six weeks. After those six weeks, my patient was able to sing me 'Happy Birthday'. That was a moment that I will never forget. It meant so much."
Khadeejah's advice for other La Trobe students?
"Always try to build your support network and find other students who you can rely on, because there will be times when it's going to be a bit difficult and you'll need those support networks," she said. "Approach your professors and never feel that they're distant, because from my experience, I never felt that way and I always felt welcome. Everyone is there to help you and there's always someone there to talk to – whether it's another student, your professors or student services. Never feel like you're on your own."
Khadeejah relied on her La Trobe networks long after graduation, and still utilises them all the time.
"Working in a different country felt a bit isolating at first, because there isn't a big community of speech pathologists in Kuwait. I think maintaining my connections with the University, Speech Pathology Australia and my colleagues back in Australia made me feel more connected. Though it's not the same as working in the same country or being physically in the same room, communicating with them over video calls and online meetings has been really helpful."
During her time at La Trobe, Khadeejah took advantage of the careers support services the Uni has to offer. She attended careers presentations in Bendigo, received advice on how to tailor her CV and attended mock interviews. She also worked on soft skills like time management, teamwork and confidence.
"If I could share one piece of advice for students, it would be to be confident in your knowledge and skills," said Khadeejah. "Never lose hope when you're applying for jobs. I know it can be challenging at times and it might feel a bit disappointing to get rejected, but just keep on looking up and exploring your options. Never give up."
Want to learn more about our La Trobe graduates and alumni community please our Alumni website and follow La Trobe alumni on Facebook.