Whether studying on campus or online, being organised and prepared for the semester is key to successful learning. Ideally, you should be devoting at least 10 hours per week to each 15 credit point subject that you are enrolled in, including lectures, workshops and study.
To help you get organised and stay on track, it's a great idea to map out a semester plan or term plan so you know when all of your due dates and deadlines are. By doing this, you will be able to see when your busy times are across the semester/term and plan your time accordingly.
Mapping your Semester
A semester overview can help you prioritise work. Print it out for your desk or use a wall planner to see at a glance what you have coming up. Planner templates are available on LMS.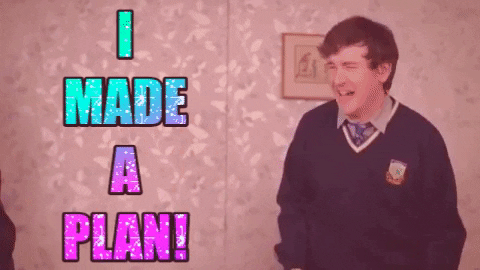 When developing your semester planner consider:
All assessment due dates – add them into a calendar
Keep exam block free of all other commitments. We are expected to be available for exams at any time during this block.
Mid semester break – let's face it, it is nice to know when we can catch up on things and relax a little.
Here's a small section of one to give you an idea:

You can find all of your assessment details, including due dates and weighting in your LMS subject sites. Don't forget that La Trobe has a great online assessment planner to help you create a week-by-week assignment schedule.
Some other great resources for helping you manger your time:
If you need a bit of extra If you need a bit of extra guidance, the Library and Learning Services team can help advise you on managing your time and creating a schedule and routine that is realistic and that works for you.

Visit the time management page on Achieve@Uni. The Achieve@Uni site has recently been refreshed and now includes a downloadable Weekly Planner, Term Planner and Semester 1 2022 planner, as well as some helpful information on study skills.

One-on-one help for time management is available from our PLAs. Book an appointment with an Academic Skills and Language Advisor or drop-in to see a PLA.