For ten years, Shane Cassar pursued a career as a professional dancer.
Versed in everything from salsa to breakdancing, he performed at events, busked in the Melbourne CBD, and competed both interstate and internationally. Yet at age 27, he decided to study physiotherapy, inspired by the many health professionals he encountered as a dancer.
"They allowed me to continue to do what I loved," he says. "Which is something I wish to do for others no matter what their physical or lifestyle goals they may be."
Having dropped out of VCE three times, Shane wasn't eligible to enrol in the Bachelor of Exercise Science. Fortunately, this led him to La Trobe College Australia, where he completed a one-year pathway degree.
"I first completed a Diploma of Health Sciences at La Trobe College," he says. "I then got a spot in the Bachelor of Exercise Science at La Trobe University. Finally, after achieving good grades I received a position in the Master of Physiotherapy Practice."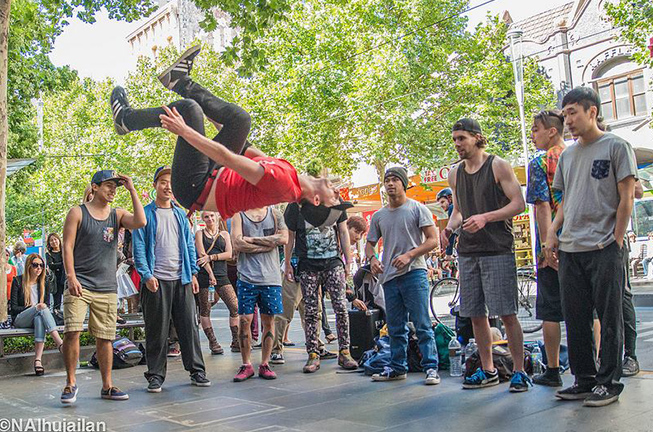 From student to teacher
After finishing his Bachelor's degree in 2018, Shane began working as a casual academic at La Trobe. He has gone on to teach over ten subjects, including anatomy, physiology, sports psychology and rehabilitation counselling.
"Teaching has become a huge passion of mine," he says. "I really enjoy trying to help them find their optimal style of learning, while also getting them to explore the different approaches to learning, studying and understanding of complex concepts."
"I endeavour to make the learning environment as fun and inclusive as possible, while always offering support and advice from my own experiences when appropriate."
Finding his dream job
The Master of Physiotherapy Practice gave Shane the chance to participate in work placements. He gained hands-on experience in a variety of fields, from musculoskeletal physiotherapy in private practice to neurological physiotherapy with Parkinson's disease and stroke patients.
After graduating in 2021, it wasn't long before he found a job in his chosen field. He now works at Back in Motion, a private physiotherapy clinic in Sydenham.
"The exciting thing about working in a private practice clinic is that you never know what you're going to get. Some days can be quite routine… other days you can get patients with complex signs and symptoms that really challenges your skills and knowledge."
"Overall, an average day at the clinic is a day of good conversations, helping people achieve their goals, lots of learning and working with a fun and supportive team."
Strength and perseverance
Shane has even found the time to work at a local junior tennis club as a strength and conditioning coach. He jokes that he's not only found his dream job – he's found three.
So what advice does he have for students who might be considering a career in physiotherapy?
"I want students to know that anyone can achieve their goal as long as they are willing to work hard and persevere," he says. "I went from dropping out of Year 11 three times to completing a Master's degree and teaching at university level."
"My advice is that if you cannot get straight into physiotherapy, there are always alternative pathways. Exercise and sport science, as well as health sciences, are great degrees that also have some very interesting career pathways."
"It's important not to compare yourself to others," he adds. "We all progress through life at different paces and all have our own unique strengths and weaknesses. Just do you."