Whether you're working on an assignment or undertaking your Honours or PhD, understanding how to research is a critical skill. It can be tricky to find exactly what you're looking for, so La Trobe's Librarians have compiled five tips to boost your research skills.
1. Learn the art of searching and plan your search strategy
You've tried searching a bunch of key words you know should be bringing up results, but nothing seems to be coming up. Searching, especially for academic purposes, can be an art form.
Library Search, databases and search engines (including Google) all use a similar logic. Understanding this can help you get more useful search results. Each search engine or database can use different symbols – but don't worry, they also all have a 'Help' section which you can use to clarify which symbol to use.
Search tips and common symbols:
Put phrases in quotation marks "social construction" or "nature nurture" to search for the words in that exact order.
Use Truncation (usually an asterisk) to search all forms of a word, particularly different endings – e.g. mother* = mother, mothers, motherhood, feminis*= feminism, feminist, feminists
Use Wildcards (usually a question mark) to search for alternative spellings – e.g. globali?ation = globalisation, globalization, colo?r = colour, color
Use OR between terms to connect synonyms and related terms and broaden your search results and use brackets to group your synonyms together – e.g. (norms OR stereotypes)
Use AND to combine different search terms – e.g. (gender OR "gender identity") AND (norms OR stereotypes)
There will never be one perfect combination of keywords to use for your research or essay question, so La Trobe's librarians recommend that you learn from different databases and resources and adapt your search strategy as you go.
If you systematically record where you've looked and what terms you have used in some way, you will find it easier to adapt your strategy as you go and retrace your steps or track down references later.
2. Trace citations to unlock the scholarly conversation on your topic over time
Use the reference list or bibliography from one of the articles, books or book chapters you have found, or an item from your reading list, to travel back in time and find related texts that the author used to inform their argument.
Use Google Scholar, Scopus or Web of Science to travel forward in time and find more recent references as well as get an idea of scholarly conversation responding to this this text.
If your text has been cited hundreds or even thousands of times, try a keyword search "within citing articles" in Google Scholar to find those most relevant to your essay question.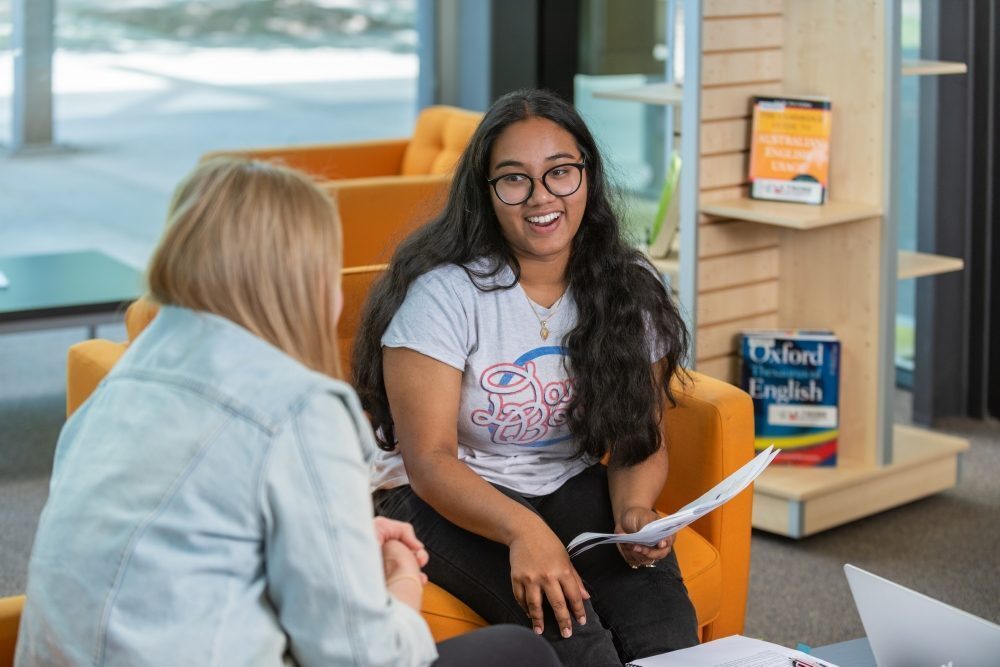 3. Explore Expert help guides related to your research
Access Expert Help guides to finding and evaluating research from different disciplines – from health sciences to humanities – as well as specialist guides to finding news, images, statistics and archives, and research guides to help you navigate tools like EndNote and SPSS.
4. Systematically record and manage your references
EndNote? Zotero? Mendeley? Spreadsheets? Scrapbooks? There are lots of ways you can manage your references more systematically, which is particularly important when working on a research project or a thesis. Use this guide to help you find the reference management tool or system that works best for you. Check out student Mel's 'cheat's guide to referencing' where she shares the shortcuts she's learned throughout her degree.
5. Meet with your Senior Library Learning Advisor
Each College has a dedicated team of Senior Library Learning Advisors in the library who can meet with you and provide research support, particularly for Honours and capstone research projects.
Library Learning Advisors are available in the Learning Hub or can meet via Zoom. Get in touch with your Advisor.