A balanced diet is one of the primary contributors to improving our physical and mental wellbeing. However, university students know all too well what it is like to be pressed for both time and money which may prevent our ability to reach our health and wellbeing goals.
Time and our Diet
A lack of time can lead us to choose foods that are high in carbohydrates, saturated fats and low in nutritional value. Opting for microwaveable meals or fast-food options can result in a diet that is high in sodium and fat, increasing our risk of cardiovascular disease and obesity, reducing our cognitive function and changing our gut health.
Money and our Diet
As the cost-of-living increases, we can start to see a rise in the cost of transport, clothing, health services and food staples. This can be stressful to combat as a university student and can limit our ability to make healthy food choices, instead leading us to choose convenience foods that satisfy our hunger quicker and easier.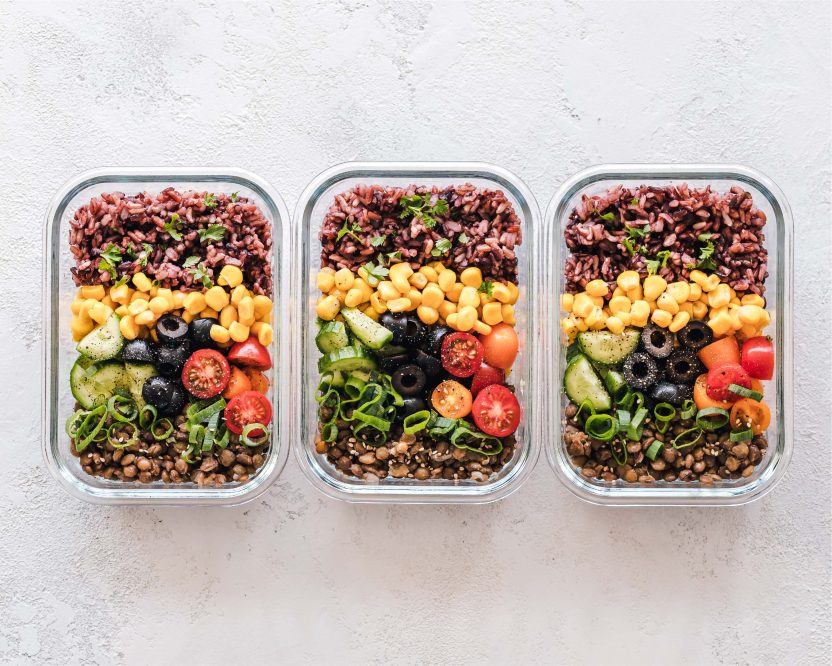 6 Tips to Reduce Food Costs
To help La Trobe University students, we have created a list of 6 tips to stay on track with your studies, save time and reduce your grocery bill costs:
Plan – meal planning is beneficial to saving money. It allows us to only shop for what we need. Tie this in with meal prepping and you'll have a batch of meals for the course of a few days, helping you focus on other important things such as getting those lecture notes done! Tip: Plan a meal by starting with a source of grains (quinoa, pasta, rice), a source of protein (tofu or chicken), a source of fibre (chickpeas, edamame beans, walnuts, or sunflower seeds) and 2-3 vegetables of your choice.

Stick to your list – make a list and stick to it, and don't shop on an empty stomach as you are likely to add more things to your basket than you need!

Get icy in the frozen aisle – opt in to buy frozen vegetables. They are a great option to buy already chopped and in bulk saving you time and money. and did you know they contain the same nutritional value as fresh produce. Win, win!

Shop at your local produce market (Queen Victoria Market, Preston Market) – take a detour from your local Coles or Woolworths and head to your local market where produce is fresh and sold for lower prices. It also is a great experience to find vegetables you haven't seen or tried before.

Reduce your meat intake – the cost to buy meat is increasing, try swapping 1-2 times a week to a meat alternative such as tofu or lentils or make veg the star of the meal. Tip: toss your chopped tofu in cornflour, add some salt and pepper, and fry up for a crispy alternative to add to a meat-free sushi bowl or Japanese curry.

Reduce your waste – any leftover vegetables can easily be made into a soup or chopped up and frozen for the next meal you'd like to make. Tip: If you have a freezer handy, it is a great way to take advantage of end-of-the day offers that local supermarkets offer on bread.
Need some inspiration?
Try out fellow student Chanden's recipe for some delicious and healthy recipes to get you inspired in the kitchen. Visit the Nutrition at La Trobe website.
Check out our previous article about breakfast!