The 'That's what SHE said' blog is written by SHE College student Mel. As an intern for the college of SHE and a Peer Learning Advisor, Mel is passionate about sharing ideas and highlighting the services available to you in order to make Uni life just a little easier.
---
Ok so, we have this free tool available to us at La Trobe called studiosity. You might have heard of it, seen a sign for it, people even have their shirt! But have you given it a go?

Well, I'm glad that I did! It definitely highlighted areas I needed to work on in my Literature Review and the result of using the feedback? Well lets just say I am still smiling when I think of that grade!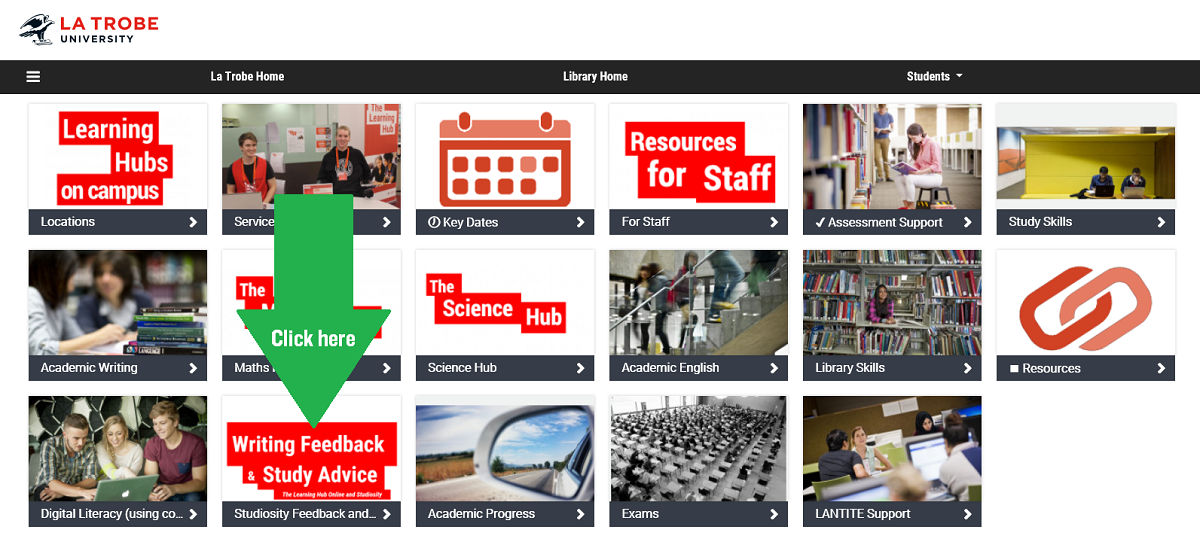 So how do we find it?
You find it by going to The Learning Hub's LMS page and simply click on the 'Studiosity Tile'.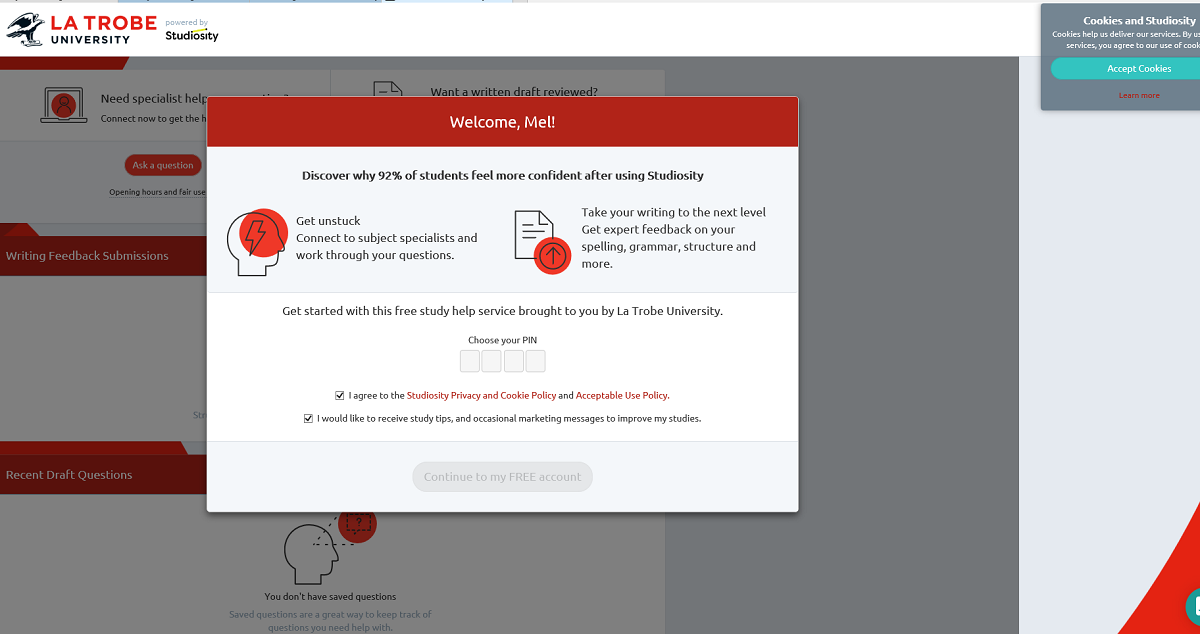 It asks you to register by choosing a pin number and you are in! Here is what it looks: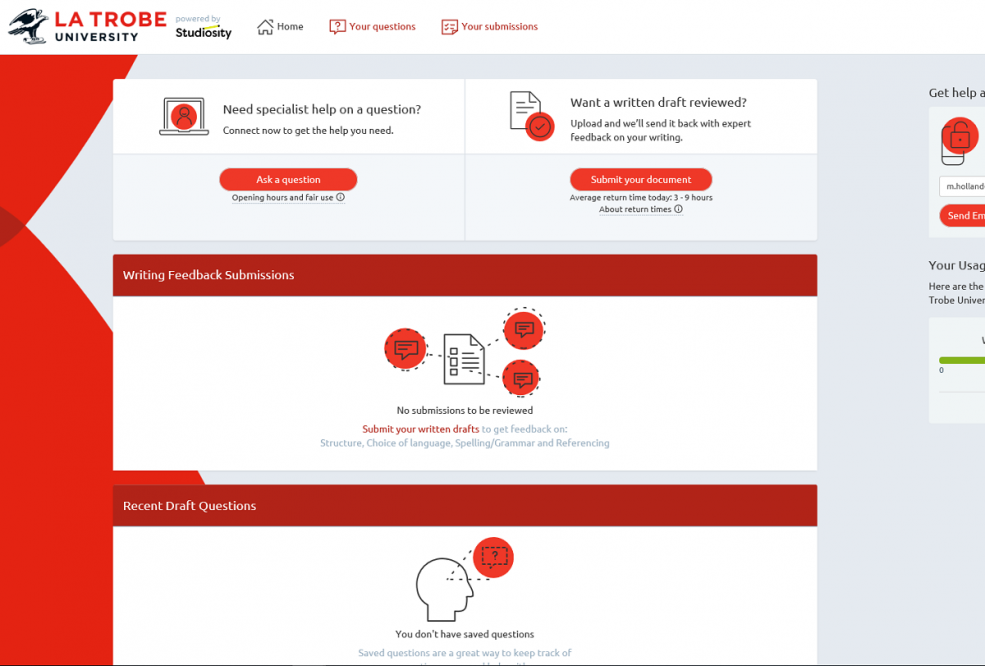 How do we use it?
The best bit is we get 10 free interactions as a La Trobe student each year (5 per semester). You can use it on your lap top, or you can use the app. I personally love the app and use it to view my feedback on my phone alongside my lap top while I make changes – it works for me! That way I can make the changes wherever I am. Well, maybe not wherever I am…
What can we use it for?
Any type of assignment you are submitting. You fill in a few details such as your study level, if it's your first draft, what you need help with and if there are any focus areas you would like to draw their attention to. I always add in the question under additional information to give the reader an idea of what question/task I am answering.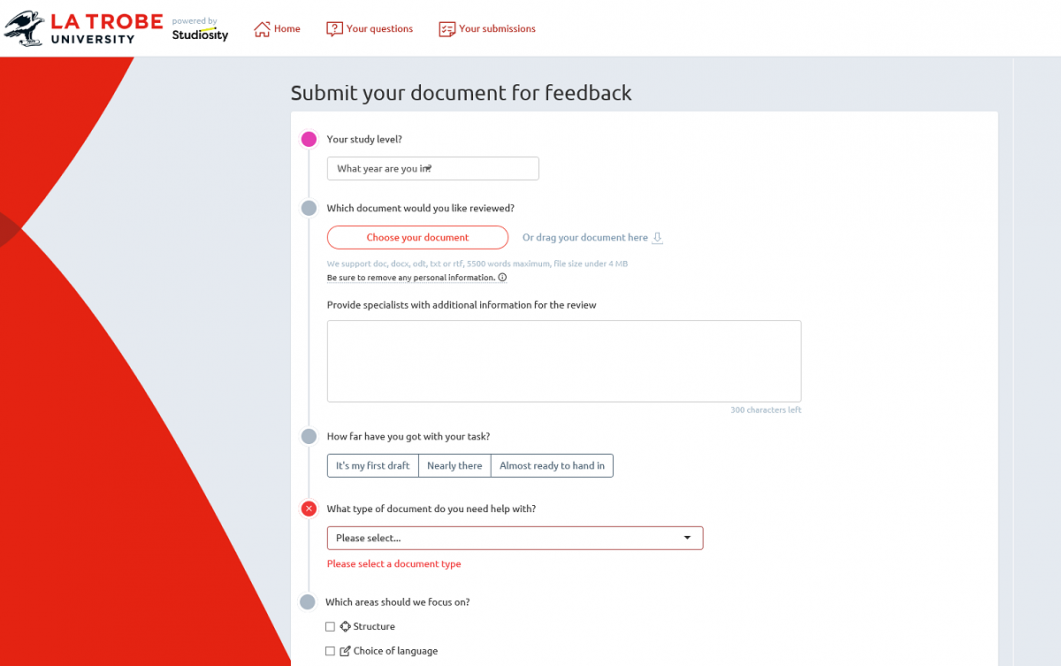 You can also ask a question! You can connect one-to-one and get personal help in real time. This is great for after hours when the Uni support services are closed.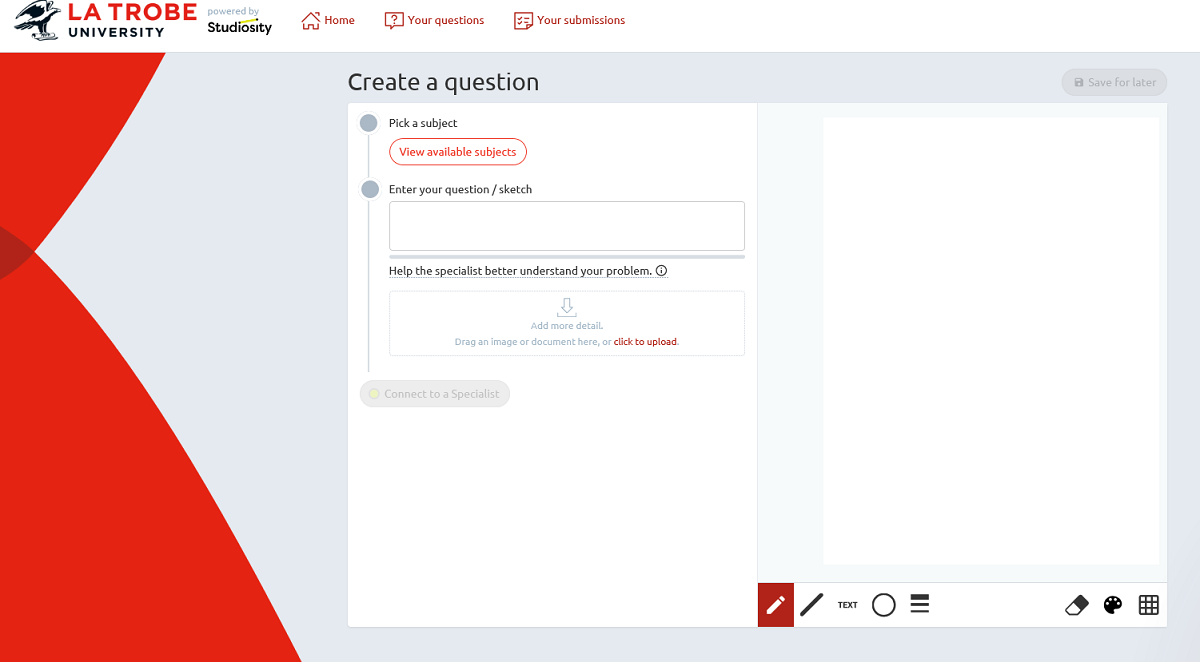 What does our feedback look like?
These pics are screenshots from my phone app and from my actual assignment. I was really impressed with how they broke down the feedback into focus area categories and explained their suggestions for change. This feedback helped me see a few things that I didn't realise I was doing, and now when writing other assignments I consider this, and have learnt how to avoid making the same mistake. It really improved my final submission and helped me improve my academic writing.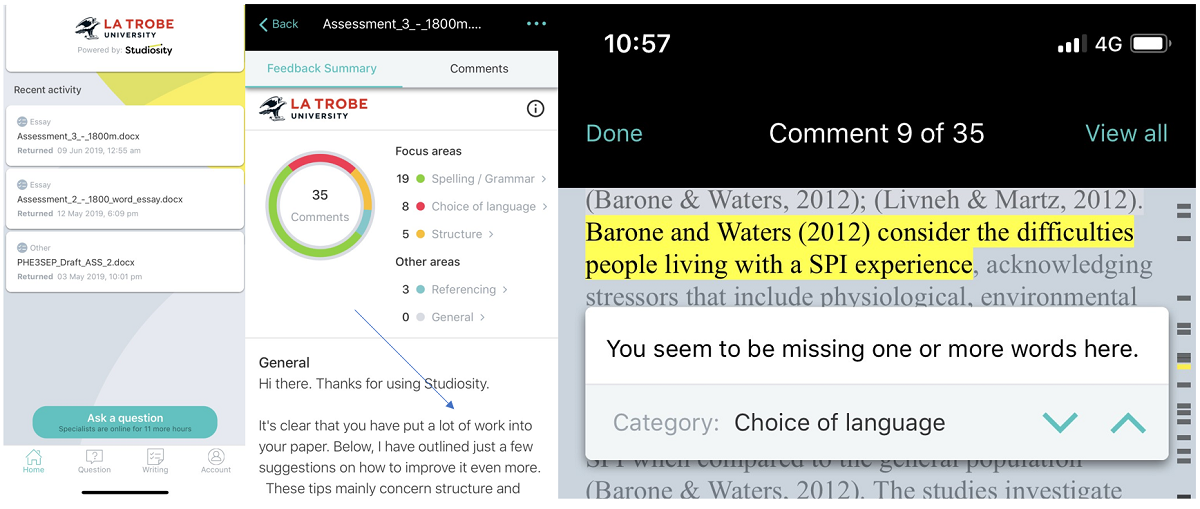 Check it out and give it a go! You really can only improve that grade!