Master of Digital Marketing Communications student Chandaly Mao has received a prestigious Australia Awards Scholarship.
Led by the Australian Department of Foreign Affairs and Trade (DFAT), Australia Awards Scholarships provide opportunities for people from developing countries to undertake full-time undergraduate or postgraduate study at participating Australian universities and Technical and Further Education (TAFE) institutions.
The study and research opportunities provided by Australia Awards Scholarships aim to develop the skills and knowledge of individuals to drive change and contribute to development in their own countries.
"I feel so proud and privileged to have been accepted into the Australia Awards program," says Chandaly. "Receiving this scholarship has given me a platform to expose myself to an international environment, explore new networks, and put my best ideas into action."
The scholarship, awarded in July of 2019, has allowed Chandaly to undertake an internship with start-up business Biobrain this year.
"I hope to contribute my knowledge and skillset in digital marketing to bring success to the start-up I'm working with," she says. "I also hope this experience will allow me to gain real insight into what it means to be an entrepreneur."
Making the big move
Chandaly moved from her hometown in Cambodia to study at La Trobe University in January of 2020. Just two months later, the COVID-19 pandemic rocked her expectations of what her university experience in Australia would be like.
"I expected to go to classrooms, make new international friends and do an internship to truly experience the Aussie working environment," Chandaly says. "Instead, physical classrooms moved to online platforms and I have conducted my internship from home."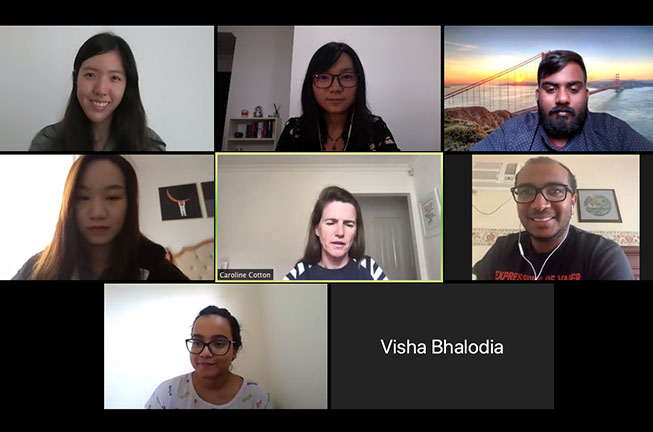 For Chandaly, the challenge of studying and working from home has proved fascinating.
"Some people may complain about online learning and remote working; however, I found it fascinating to some extent because digital technology tools kept our study and work going as usual," she says. "What's more, I've been able to watch businesses adopt digital initiatives to remain competitive and survive the pandemic."
A passion for digital business
For Chandaly, her studies in digital media and marketing have taught her many lessons on creating strategic design for social change. She credits individual assignments in her degree for developing her critical thinking and research competency, and believes her group assignments have improved her problem-solving and collaborative skills.
"Digital technology is transforming communication and making communication between people easier, faster and better," she says. "I believe the Masters of Digital Marketing Communications will allow me to build on my current skills and do and achieve more as a digital communicator."
For Chandaly, education does not exist only in the classroom with professors and classmates.
Late last year, she led a social media campaign to advocate for equal pay in the workplace, recruiting a team of her peers to highlight the United Nation's Sustainable Development Goals.
"Our social campaign aims to bridge the pay gap between women and men and increase women's participation in leadership roles through behavioural changes on gender stereotypes. My team is determined to keep the campaign going as a platform to give chances for women to voice their concerns and advocate for their rights in the workplace."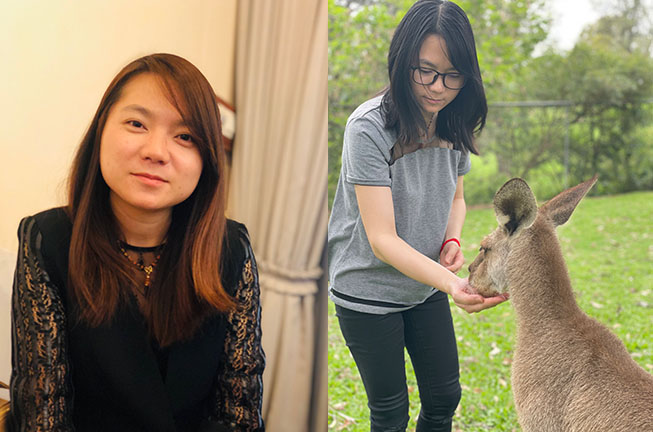 In December of 2020, she also built on her professional development by taking part in Study Melbourne LIVE, where she met the Biobrain team for the first time. The LIVE project connects international and domestic students with Victoria's key industries and priority sectors through work-based projects.
"I was grateful to act as a student consultant for three weeks, providing digital solutions and recommendations for the team at Biobrain," she says. "Everyone in the team demonstrated self-leadership and teamworking skills with a supportive attitude, friendliness, and enthusiasm. I am grateful I was able to extend my work with Biobrain and intern with them in 2021."
Looking to the future
Chandaly will complete her Master of Digital Marketing Communications this year.
"I hope that 2021 opens a window of wonderful opportunities for my personal and professional growth, even though the pandemic isn't over just yet," she says.
Her passion for digital and social marketing continues to drive her desire to take on new opportunities to apply her existing knowledge into practice.
"It is important for digital practitioners to make the right use of communication technologies and create safe digital platforms for online users," Chandaly says. "When I return to Cambodia, I will implement a project to increase the diversity and inclusion of women in the digital business space."
"Research done by the European Commission in January 2019 showed that the participation of women in the technology sector could boost economic growth and allow full engagement in society. However, in Cambodia, young women who choose a career in digital technology are often ignored, or thought of as insignificant. My project aims to train and mentor young women to develop their digital skills, and in turn, advocate for more women entrepreneurs and empower their work in this sector."