Authors: Beth Radulski and Nyssa Jaworowski
The concept of Neurodiversity, coined by Autistic sociologist Judy Singer, argues that just as a healthy ecosystem consists of several types of biodiversity, humanity enjoys a spectrum of neurodiversity including all brains—even the norm! The traditional medical psychology model classifies the 'Neurotypical' brain as healthy, and Neurominority groups (also known as 'Neurodivergent people')—for example, those who identify as Autistic, ADHD, or Dyslexic—as 'disordered'. However, the neurodiversity framework understands these different ways of being as social identity groupings known as 'Neurotypes'. This doesn't mean that Neurominority groups don't experience Disability; it just helps us to understand how the lived experience of Disability is shaped by social inequity in addition to differences in biology. The Neurodiversity framework helps us to understand that, as in other realms of diversity, some social groups may benefit from societal structures being built around their norms, and experience privilege as a result.
Industry partner and co-founder of Neurodiversity Hub Andrew Eddy notes that "around 1 in 5 people are neurodivergent". Given that La Trobe's slogan is "All Kinds of Clever", it should come as no surprise that the demographics of our staff and student body reflect this cultural value. Accounting for all Neurominority groups (including mental health conditions such as bipolar, OCD, anxiety, Tourette's, and beyond), over two-thirds of students registered with a Disability at La Trobe are members of Neurominority groups—and this does not account for the many staff who also identify as Neurominorities.
The importance of fostering inclusion for these cohorts is highlighted by recent research into Neurodiversity: while 31.2% of Australians with no disability hold bachelor's degrees, only 8.1% of Autistic people successfully complete the same level of study. Dyslexic students report feeling unsupported in secondary and tertiary education, alongside low self-esteem in their academic pursuits, and people who identify as ADHD receive up to 20,000 more negative messages by the age of 12 compared to their peers, resulting in low self-esteem that often persists into adulthood. Each of these groups is disproportionately un(der)employed in adulthood.
Many Neurominority people opt out of disclosing their Disability status in schools, universities, and workplaces over concerns that the threat of discrimination will outweigh the benefit of any support that may be offered. This in turn means staff and students could be going without much needed support required to help them achieve positive educational, graduate, and employment outcomes. However, since the Neurodiversity Project's commencement in late-2019, new registrations for Neurominority students at La Trobe—formerly declining or plateaued depending on the group—have skyrocketed.
While new Autism registrations in 2018 and 2019 were just 14 and 12 respectively, in 2020 this number doubled to 23, and in 2021, it doubled again to 44. Similar patterns have emerged for Specific Learning Disabilities (including, for example, ADHD, Dyslexia, and Dyscalculia), which rose from 162 in 2020, to 241 in 2021. These numbers only represent the new disclosures in these groups by year, meaning there are many more total students at the university who identify as Neurominorities. So, accounting for the many barriers to disclosure outlined above, how did La Trobe increase its disclosure rates so drastically in such a short time span—and what does this mean for student and staff career and wellbeing outcomes?
Deputy Vice-Chancellor Prof. Jessica Vanderlelie explains that La Trobe's Neurodiversity Project is playing a key role: "The Neurodiversity Project is helping our university to deepen our understanding and create a safe and inclusive environment for Neurominorities to share their experiences and stories… (this is how) we will truly be able to develop the range of supports, opportunities and infrastructure necessary to be an employer of choice for Neurodiverse staff, and to create educational experiences that allow our Neurodiverse students to thrive."
Autistic Undergraduate Nicole Missios explains that having access to the Neurodiversity Project at La Trobe empowered her to disclose: "AccessAbility staff referred me to the Neurodiversity community—it definitely helped… In high school I didn't really have any neurodiversity community… But being at university I've met so many people who actually do come out as Autistic… It's a lot easier on me to really just be myself!"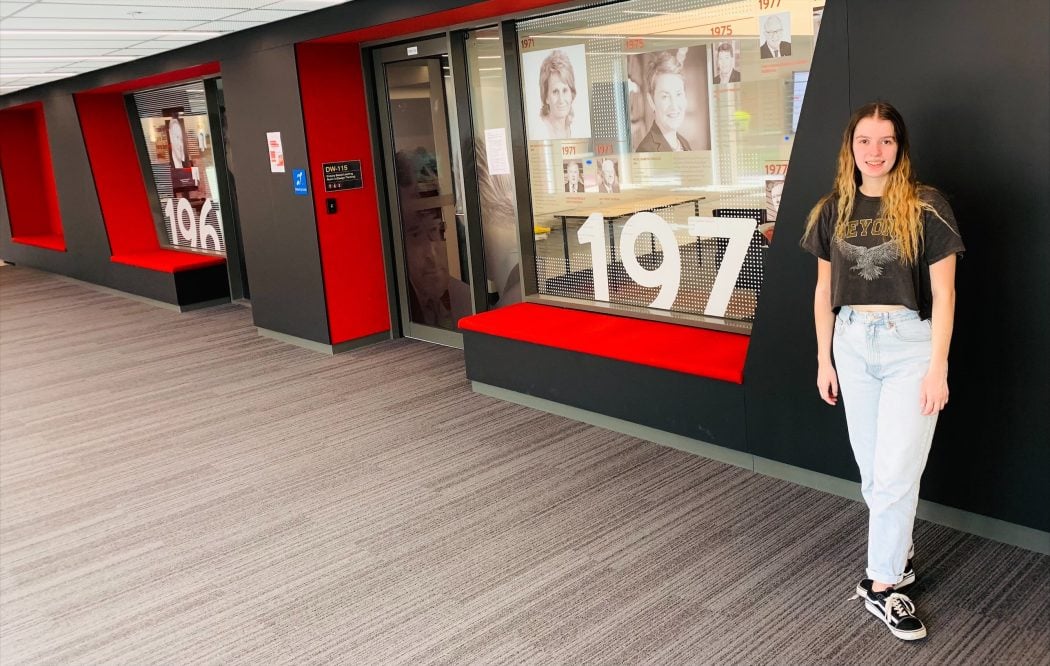 Autistic Autism researcher Kate Gore offers further insight into how focussing on Neurodiversity at a university-wide level can facilitate disclosures: "Being the first Autistic student to receive the Sylvia Walton Scholarship emboldened me to finally begin to disclose that I was autistic… (Now), high points of my experience at La Trobe include colleagues seeking my input because I sometimes learn or think in different ways."
Neurodiversity Project Officer Beth Radulski asserts "Often times Neurominority groups are asked to disclose their identity in the context of asking for help with challenges, but it's important to see encouraging disclosures as a balance of offering support for both the strengths and limitations of Neurominority groups. We don't ask most people to define themselves by their limitations alone, and this should be no different in the Neurodiversity context."
VC Prof. John Dewar (AO) shares the view that to facilitate inclusion for neurodiversity, the university must take a strengths-based approach in addition to offering reasonable adjustments for Disability: "We want to be attractive to outstanding staff, and we know that Neurodiverse staff and being outstanding is a very close overlap! It's true that there are some absolutely remarkable people who are Neuro(minorities), and we strengthen ourselves by being able to accept them and include them… (by) understand(ing) that there are alternative ways of thinking and being that are equally valid".
La Trobe's first openly ADHD lecturer Dr Rebecca Flower similarly believes that: "Celebrating neurodiversity relates to all of the cultural qualities we practice at La Trobe. By being aware of neurodivergence and the strengths, challenges, and needs of neurodivergent people, we're showing we "Care" and are holding ourselves "Accountable" to ensure equity… I've had many great conversations with teams within the university, who "Connected" with me to learn more about my lived experience of ADHD, and to learn my thoughts on inclusive practices for neurodivergent students. Through these conversations, I've learned about "Innovative" practices already in place, and we've discussed ideas for more… (ways to) remove barriers to equitable participation in higher education and employment for neurodivergent people."
Director of La Trobe's Olga Tennison Autism Research Centre Prof. Cheryl Dissanayake summarizes the importance of planning for Neurodiversity in university-wide equity, diversity, and inclusion initiatives: "La Trobe is a University for the public good. It is a university with a strong sense of social responsibility and a focus on the big issues including health and wellbeing, gender equality, (and) cultural recognition… Celebrating and supporting neurodiversity is inherent to all this."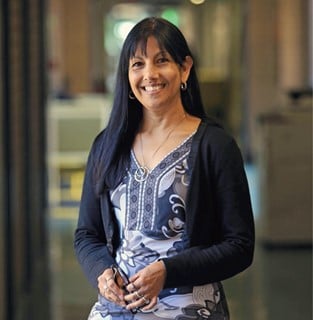 Autistic Alumnus and Disability Support Worker JoJo Fernando offer: "Just because someone may not be 'visibly disabled' doesn't mean they don't experience adverse life outcomes as a result of the majority group's (privilege). La Trobe could be a sector leader in ensuring that they are providing social and/or intellectual accessibility options (as is done for other forms of diversity)".
Neurodiversity Project Officer Beth Radulski is an Autistic sociologist currently completing a La Trobe-based PhD on barriers to disclosure and inclusion for Autistic people in social, educational, and workplace settings. Radulski's research both informs the Neurodiversity Project and includes a study on it. She offers the following insights on the rising disclosure rates at la Trobe:

Beth Radulski: "Traditionally the assumption has been that inclusion is best accomplished by assimilating Neurominority groups into mainstream social, cultural, and educational norms, through the expectation of masking and camouflaging (defined as concealing Neurominority traits and replacing them with Neurotypical behaviours)—and only facilitating disclosure in the context of asking for help. However, research is showing that masking causes anxiety, depression, identity loss, and minority stress—which are all factors that can reduce the likelihood of positive personal, educational and graduate/professional outcomes. My PhD involves developing a recently published Minority Group Model of Neurodiversity to help explain these barriers to inclusion and disclosure, and this new model informs all the work we do at La Trobe. Our goal in the Neurodiversity Project is to take this academic research and translate it directly into positive practical outcomes for community stakeholders here at La Trobe—and the next stage of my PhD involves conducting a study on this process, with the goal of creating a La Trobe Model of best practice principles for Neurodiversity inclusion. Overall, we're changing our university culture, institutions, and policy to make it safer for Neurominority groups to disclose by:
providing Neurodiversity ally and accessibility training for academics and professional staff;
forging a sense of community representation by platforming and celebrating Neurominority lecturers and students—for example, in blog series like this
developing and promoting Neurodiversity friendly classrooms and Work Integrated Learning placements;
offering neurodiversity community groups, events, and programmes; and
reviewing and adjusting our Disability policies to be in line with the values of Universal Design"
What is Universal Design, and how does it relate to Neurodiversity? Recent Law graduate Nyssa Jaworowski completed her fourth-year Work Integrated Learning placement on the La Trobe Neurodiversity Project, opting to complete a policy review on Neurodiversity and Universal Design as part of La Trobe's ongoing Disability Action Plan review. She found that Universal Design works on the assumption that educational organisations should plan for diversity from the beginning by assuming that it is a fundamental fact, rather than an exception to the rule. Jaworowski's report challenges the assumption that catering to diversity is resource-expensive; countering that a pre-emptive approach to universally designing for diversity actually reduces the strain on resources. How can this be?
Dyslexic AccessAbility Hub staff member Steven Zelko offers an example of Universal Design in practice in the Neurodiversity sphere: "Prior to 2020, the University was reactively attempting to produce accessible documents (with) a retroactive approach that threw money at accessibility". Zelko explains that this required altering documents or transcribing lectures one-by-one on a by-request basis offered only to Disabled students, which created a huge administrative and economic burden for the university. He further explains "we would only ever be chasing our tails… (but we now) go to the source of the content and try to make it better from the start…. Now (any) student could listen to the (weekly reading) document on their tram ride home, or read the transcription for a lecture to enhance their retention… These solutions were paramount to our inclusivity goals but the kick on effect was the added value it gave the average student when using the same material."
Andrew Eddy explains that harnessing the strengths of diversity like this is a core aspect of La Trobe's identity as a diverse institution—and Neurodiversity should be no exception: "diversity and (an) innovative approach were hallmarks of La Trobe when it was founded. The Minister of Education at the time, and the appointed planning council, were 'unanimous in their enthusiasm that the new institution should be innovative in its approach'. Embracing neurodiversity could be the next wave in this journey… (and) this represents a material opportunity for the university's continued success".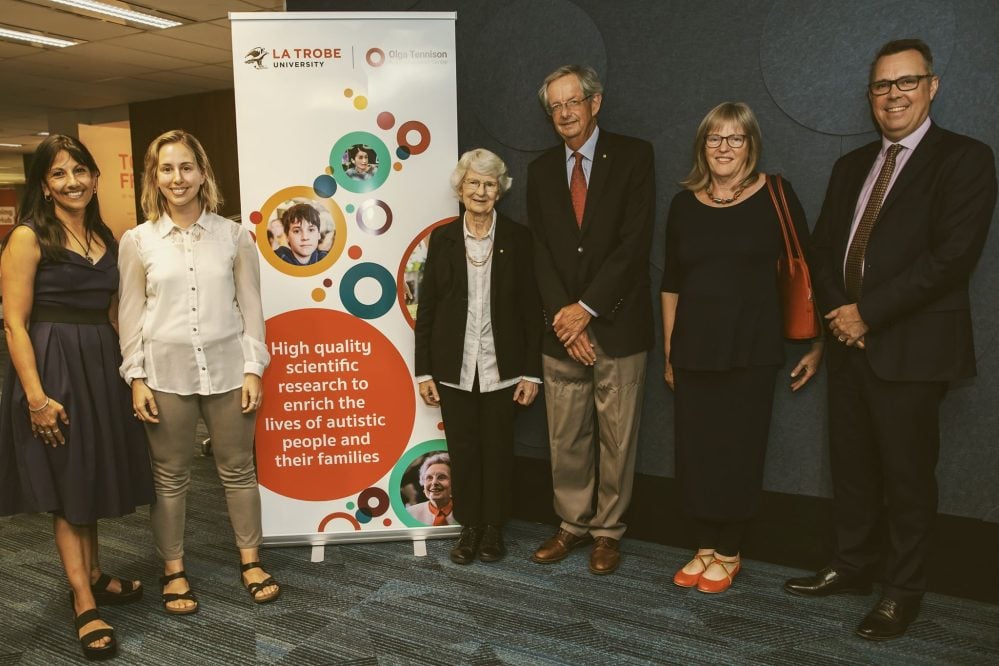 VC Prof. John Dewar (AO) similarly believes that to continue promoting safe disclosures and secure La Trobe's future as a university and employer of choice for Neurominority groups: "We need to ensure that the university is not inadvertently putting up barriers to participation… We need to get better at recognising the ways in which we inadvertently allow people to feel excluded or not fully recognised, and I think our responsiveness and awareness of issues of neurodiversity is a very effective way for us to (support the diverse groups) that come through the university's doors."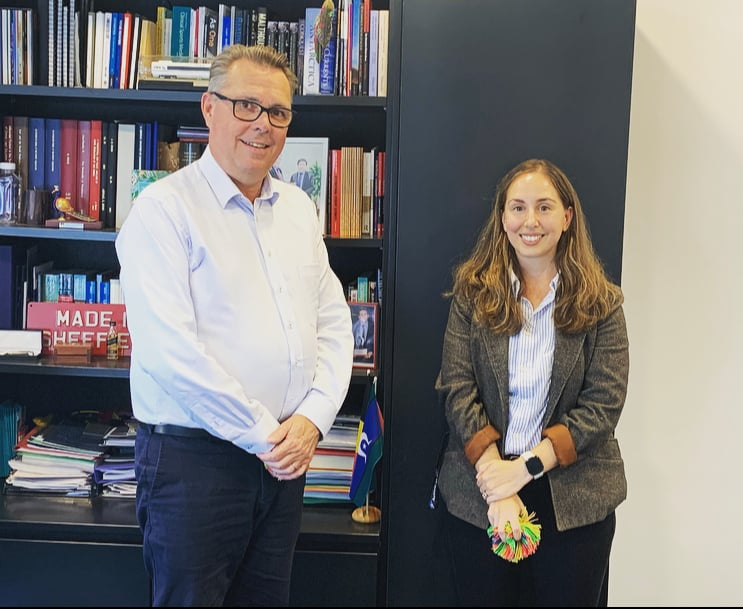 The concept of 'assuming diversity as the default', while not revolutionary itself, certainly represents a huge cultural shift in the realms of Neurodiversity and Disability disclosure. Neurodiversity is rapidly becoming the next frontier in human diversity, and as Part Two of this series will explore, there are many more ways we can embrace diversity in higher education, research, and industry. A great starting point is to begin by assuming that neurodiversity will be the default in our classrooms, lecture halls, and collegial networks—just as we do for other forms of diversity—and the rest will follow.
---
"To celebrate Neurodiversity Celebration (March), Autism Acceptance (April), and Mental Health (May) season, this article is part two of a three-part series bringing together some La Trobe's leading thinkers in the neurodiversity sphere for a panel discussion. This series explores how our Neurodiversity Project and university culture, vision, and community can work together to help us become an accessible university and employer of choice for Neurominority groups. The panel includes a diverse range of staff and students who identify as Autistic, ADHD, and/or Dyslexic, several members of the Senior Executive Group, and leading researchers and industry partners in this area."  
If you are a potential industry partner, or LTU student / staff member who would like to get involved with the Neurodiversity Project, please contact Beth Radulski.
Stay tuned for Part Two of this panel interview – Neurodiversity in Research and Industry Engagement