This National Blood Donor Week is 13-19 June.
1 in 3 people in Australia will need blood. Your family, your mates, your workmates, your teams.
That's right: it's not just a stranger in line for coffee, or your hairdresser's sister-in-law's cousin. There are people in your life right now who will depend on life-changing blood one day. And it's up to all of us to provide it.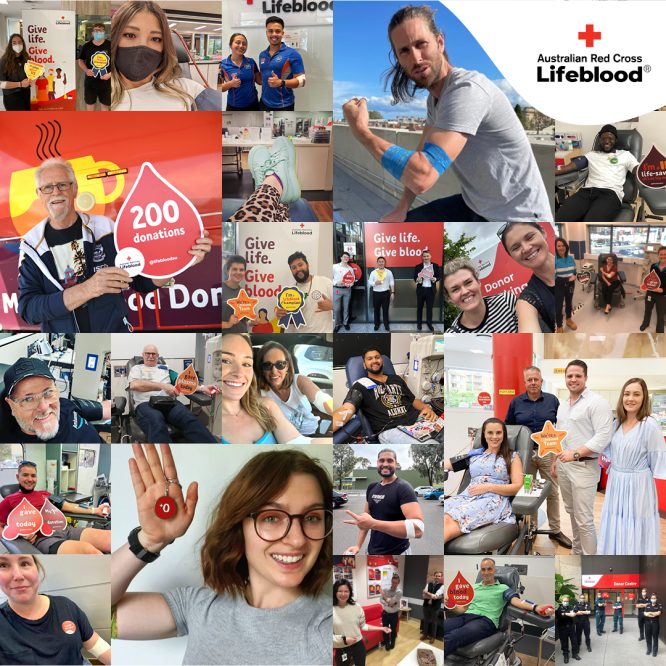 Because when we give blood, we're not just blood donors — we're the Lifeblood of Australia.
Join us and you too can make an immeasurable difference to the patients who need blood — and everyone in their lives.
Why not join us this National Blood Donor Week? You can be the Lifeblood of Australia, too.
Donation centres are located near all our campuses:
Book now at lifeblood.com.au