Congratulations to the La Trobe University Women's Basketball team who etched their name in history last week as the inaugural winners of the UniSport Australia Women's University Basketball League (UBL) competition with a thrilling 61-54 victory over the University of Sydney.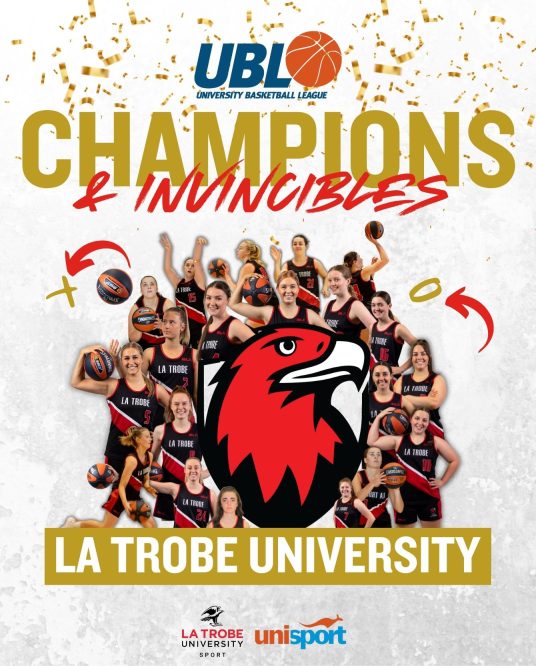 As inaugural UBL national champions, La Trobe's Women's team has now booked their spot to represent the country on behalf of UniSport Australia later this year against a variety of Chinese Tapei universities in Taiwan.
Well done #TeamLaTrobe!