For Helen Kasztelan Chapman, undertaking an industry PhD is about more than gaining a deep theoretical understanding of an area of study. It's about using the opportunity to create meaningful change within the education system to enable neurodiverse students to thrive.
Helen is part of a brand-new PhD program from La Trobe University's School of Education that sees students embedded within partner schools for the duration of their studies. She will conduct her research in partnership with Parade College.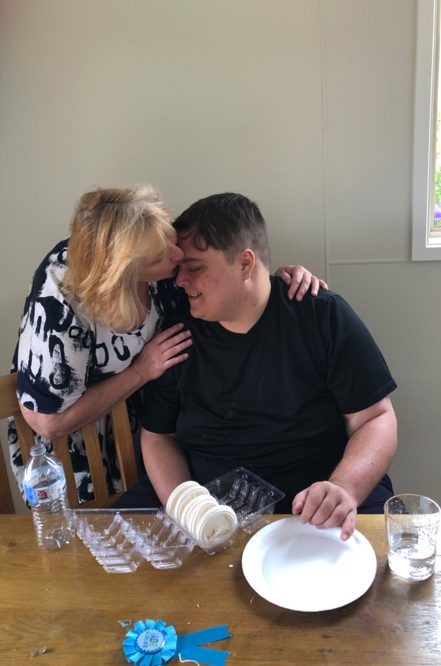 It's a unique opportunity, as industry PhD programs are traditionally linked to science and health, rather than education. It means the students' final research will not only contribute to wider research on their topic, but they'll also have the potential to influence practical change 'on-the-ground' within the partner school.
Helen hopes her research will inform the way Parade College responds to the unique educational needs of students with Autism Spectrum Disorder (ASD).
It's an area of study close to Helen's heart, as her own son David is Autistic.
"Although community perceptions regarding disability and diversity are changing, I think that there is still much work that needs to be done to advocate for greater equity and inclusivity of people on the spectrum," she says.
Helen is stepping up to play a role in this meaningful work through her PhD.
Parade College's Principal, Mr Andy Kuppe, says he hopes Helen's research will enable the school to be more welcoming and accommodating for students on the Autism Spectrum.
"We're always working to make our college a better, safer and more inclusive place for all students," he says. "We were already going to do some work in these PhD areas of focus. Now, thanks to this program, we'll be basing our initiatives and strategic plan on solid data and research."
Music, war and the value of education
It's difficult for Helen to separate the story of her life from her studies. They're so interwoven. At critical moments, the relationships in her life have influenced her study choices, and her education has then shaped the course of her life.
Helen is the only child of immigrant parents, who were displaced and lost everything during the Second World War. They met in Australia and together rebuilt their lives after leaving everything behind.
"From an early age I was told that the only thing that no one could take away from me was an education," she says.
Helen's mother was a piano teacher. When she was six years old, Helen decided she wanted to follow in her mother's footsteps.
"This meant hours of practice, so throughout my childhood and adolescence, I concentrated on practising the piano and investigating subject areas that would complement my studies and help me to realize my goal," she says.
In her undergraduate years at the Victorian College of the Arts (VCA), Helen developed an interest in musical theory and analysis. After graduating with a Bachelor of Arts in music and a Graduate Diploma in piano performance, she studied a Masters of Music (Performance) at The University of Melbourne.
"Initially my career trajectory was on track," she says. "However, life can take unexpected turns, and my son's Autism put a pause on these ambitions."
A musical education
Helen began tutoring whilst she was a student, and continued combining teaching and research for thirty years.
After her son's Autism diagnosis, she stepped back from research and instead concentrated on instrumental teaching.
"This gave me the necessary flexibility to meet his needs whilst at the same time earn an income," she says.
In private practice, Helen found new ways to improve her students' experiences of learning that were accessible to students of all abilities.
"As an educator, I am passionate about inspiring a love of learning and discovery in my students. In my practice I am dedicated to helping students to develop independent critical thinking and problem-solving skills that extend beyond the confines of the subject that I teach: skills that can be adapted and applied to other areas of learning and life."
When her son was older, Helen returned to research and was given a full scholarship to undertake a PhD in Music Education at Charles Darwin University and gained her doctorate in 2020.
"My experiences at Charles Darwin University reignited my passion for research, and I applied to undertake this Industry PhD at La Trobe University," she says.
Beginning an industry PhD at La Trobe
Helen began her industry PhD at La Trobe in early 2021. She has a desk at Parade College and support from staff at the school. She will also be matched with a staff mentor in a position relevant to her research focus.
The industry PhD provides Helen with the opportunity to work collaboratively in situ, over an extended period of time, with teachers and the broader school community.
"This industry partnership provides a unique opportunity to engage in innovative and evidence-based research, which I believe is critical in supporting and driving change," says Helen.
"This PhD also enables me to conduct meaningful research in the field of autism studies as well as to make a real difference in the learning experiences of students with ASD at Parade College."
Helen's PhD is unique for education, in that she will be embedded within Parade College for the duration of the program.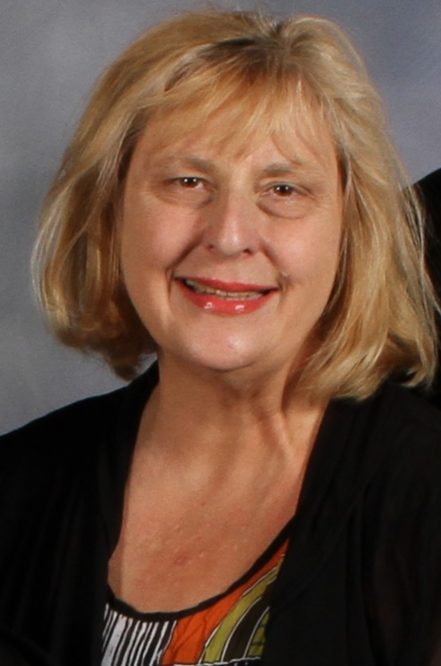 She is personally invested in improving outcomes for students on the spectrum and is looking forward to contributing to knowledge in this field.
"With my background it is possible for me to approach the research from several perspectives: firstly, as a researcher, secondly as a teacher, and thirdly, as the parent of a child on the spectrum," says Helen.
"I want to develop a deeper understanding of the barriers to learning encountered by students with ASD in secondary school. I believe that the research will have broader implications as well."
Helen expects her research will make a difference by establishing guidelines for the process of reflective practice that can directly support students with ASD to improve their learning experience, engagement, and wellbeing in schools. Findings from the research may also assist schools to develop and implement strategies that promote greater inclusivity as well as increase support for neurodiversity.
Helen's research may also contribute to the discourse in education globally, as well as raise greater community awareness of Autism and neurodiversity. Outcomes from her PhD may also be implemented in other educational settings, including government, private, other religious and 'specialist' schools, as well as early intervention centres and post school placements locally and globally.
"I'm passionate about education," says Helen. "I think that education can broaden the mind, stimulate creativity and provide an individual with greater choice in deciding on which vocational path(s) to pursue."
"From a philosophical perspective there is also the potential to raise an individual's awareness of issues relating to social justice and citizenship. I also think that through education it is possible to build a student's confidence and sense of self-esteem by supporting them to achieve their individual potential and in doing so to become the best version of themselves that it is possible to be."
Find out more about La Trobe's Industry PhD program
Explore La Trobe University's industry PhD program on our website and view available scholarships.
Find out about our School of Education's current PhD scholarship with Charles La Trobe College.