When Pooja Ganesh first came to Melbourne in 2017, she was visiting for the most rom-com of reasons – her best friend's wedding.
She'd been living and working for seven years in Doja, Qatar, and figured that if she was flying all this way, she'd make the most of it. After travelling around Australia for a month, the idea of studying in Australia took hold.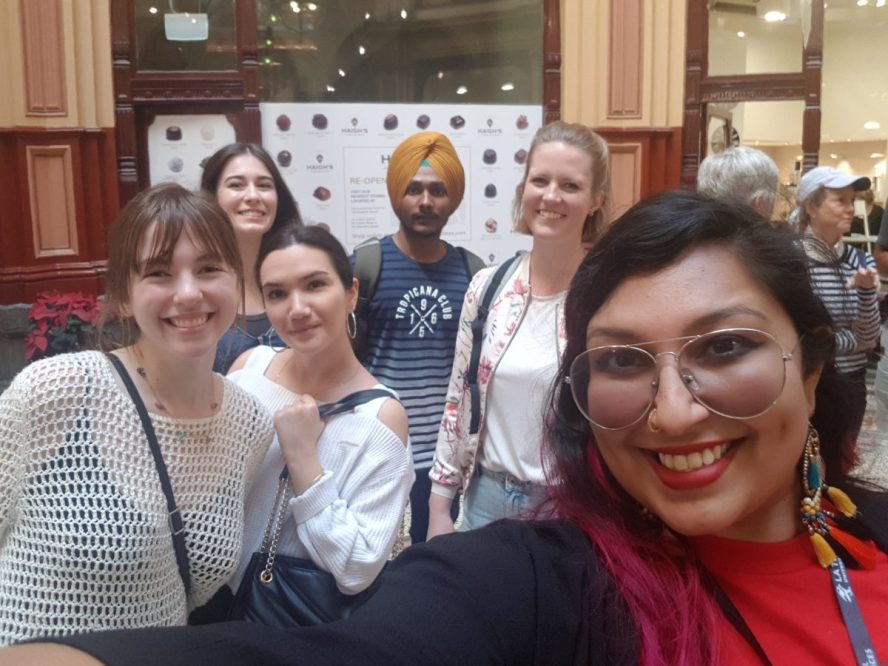 "I was never looking at my Masters, I never considered it," Pooja says. "I just came here on a trip."
Pooja thinks of herself as a global citizen. Born in India and raised in Qatar, she's studied and worked in various countries and cultures, including Canada and the US.
Moving to Melbourne to study would be another huge change, but one she was up for: "I was definitely excited by learning and upgrading my knowledge, because I had finished my last degree in 2008 … I hadn't touched anything that was mildly academic for so long. I felt a bit stagnant in my career. And I wanted to be challenged."
Researching Masters programs, Pooja was drawn to La Trobe's Masters of Management (Human Resource Management), saying, "I really liked the courses covered in the program, which touched on both leadership as well as core HR subjects with real industry practice opportunities."
Campus life in the city
Pooja arrived in Melbourne in July 2018. She loved "the Melbourne vibe" – the city's art, music, culture, food, chill mood and sense of positivity.
"I definitely enjoyed my university experience, because I had access to meeting lots of different, interesting people," she says.
Pooja gained experience through the external company Practera, which gave her valuable industry connections. She also volunteered at the not-for-profit Innlen, helping high school students map out career pathways, and served as an HR Student Ambassador at the Australian HR Institute.
Pooja also fostered friendships and embraced new experiences while studying at the City Campus. Making the most of her time at La Trobe, Pooja worked as ASK Student Member, served as a City Campus Student Representative, and even appeared on a student podcast discussing student wellbeing.
"I enjoyed every moment of it. I really loved the experience the campus offered, meeting diverse students and staff, along with opportunities to be involved in varied community and industry events."

Pooja Ganesh
Embracing connections and change
Pooja's interest in community and diversity is at the centre of her current job. Since finishing her Masters, she's worked as Principal Consultant with Open Door Recruiting, a job search agency working to address gender and diversity imbalances in the commercial and non-profit sectors.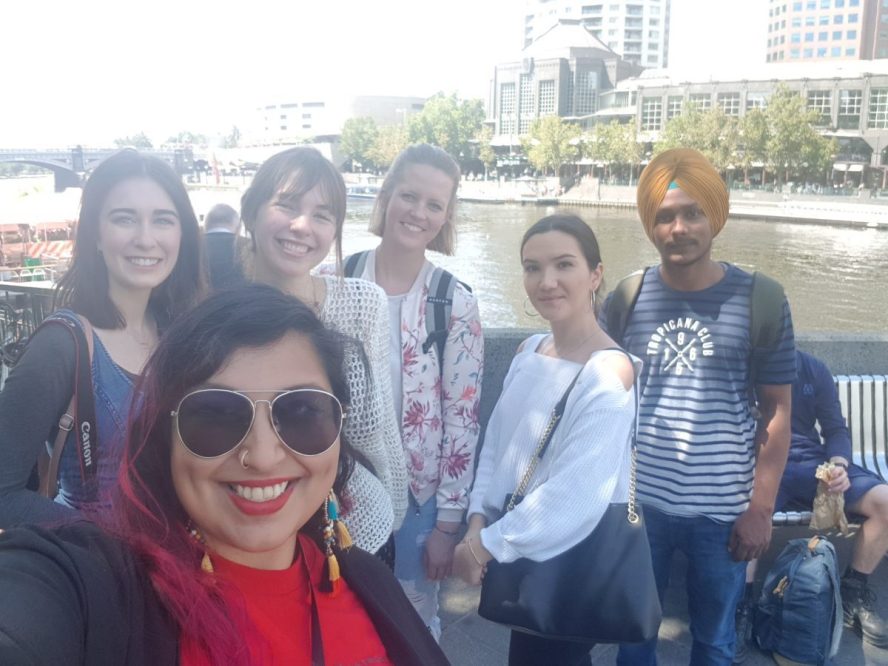 "I love what I do because it is recruitment with a purpose," Pooja says. "I enjoy the roles we offer, and the opportunities we bring to great candidates."
In her job, Pooja draws on her own experiences of overcoming personal and professional challenges as a South Asian woman, especially having worked in Qatar.
"Obviously, the Middle East is a very male-centric environment," she says. "And to be a head of a department [as I was] at that age was not a very normally acceptable role for a woman."
She thinks that studying and working in different countries has given her a huge benefit, both personally and professionally.
"Every culture you learn something from," Pooja says. "You always take a takeaway from your experiences. Working in different countries helped me to be very adaptable, and very self-reliant."
Study and live with an open mind
By her second year at La Trobe, Pooja was serving as an International Student Host, helping incoming students adjust to their lives in Melbourne. It was her way of showcasing the potential of her newly-adopted home.
"In Melbourne, you have lots of opportunities to showcase different types of talent," she offers. "There's good networking, lots of good people you meet along the way, and there's always the chance that your paths will reconverge down the line."
Studying human resource management taught her how to work within the Australian business context, with its mixture of classroom and industry exposure. But she thinks the most important thing you can do is have a "positive learner mindset" – being open to whatever you may learn, even if it's unexpected.
"I think you can have a preconceived idea of what your career is going to look like, and [think] having a Masters can be a stepping stone for that. But it's important to look beyond that and be open to different things. There's lots of different ways you can expand your skillset."
She encourages prospective international students coming to Melbourne to utilise their time here – not just to study, but to explore the city, make new friendships and throw themselves into the experience.
"Be open to how things pan out, however that may be," she says. "Be open to learning how you can be of value. To truly enjoy your university experience, throw yourself into activities. Don't ask what you can get out of something, but what you can bring to it."