The La Trobe Sustainability team has launched a reusable crockery program at our Melbourne (Bundoora) Campus.
The Reusable Revolution is supported by the Circular Economy Reuse Pilots Fund, delivered by Sustainability Victoria under the Victorian Government's circular economy policy, Recycling Victoria: a new economy to help businesses to respond to the Victorian Government's Single-Use-Plastics Ban which came into effect on Wednesday 1 February 2023.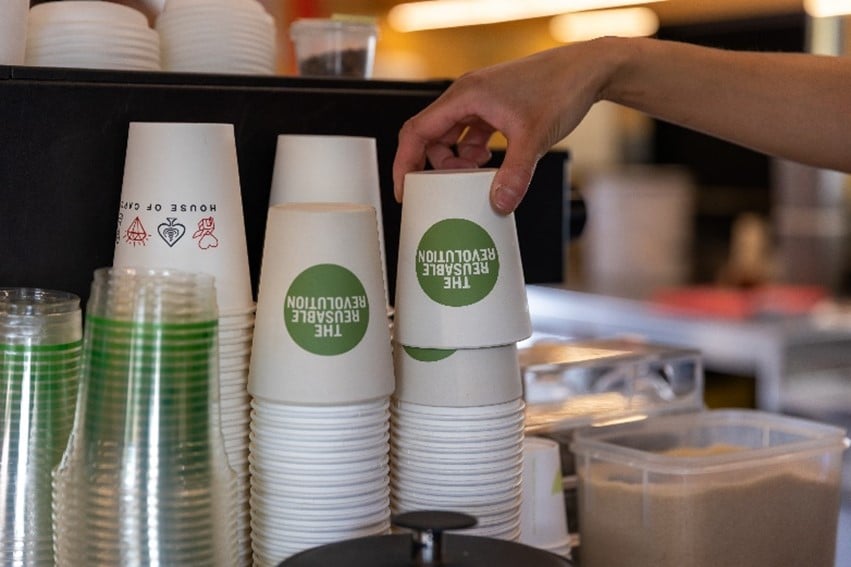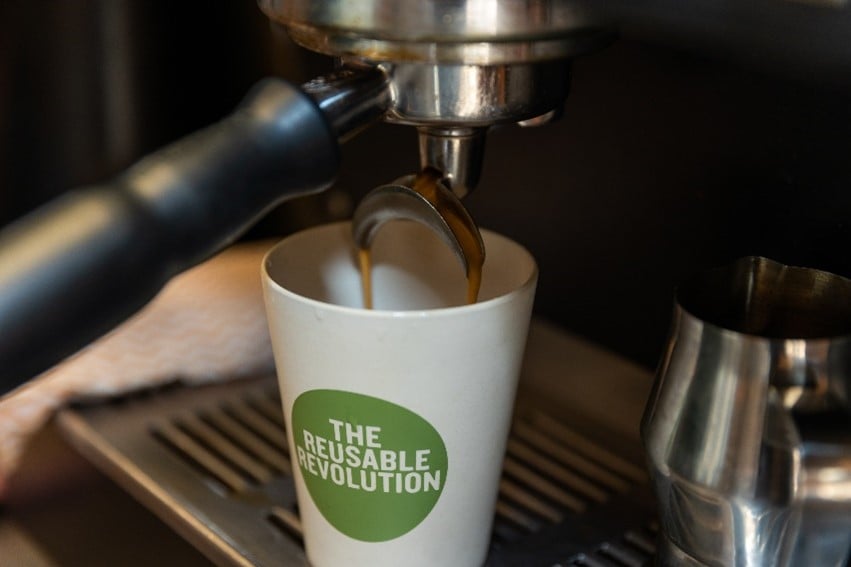 The Reusable Revolution project embeds La Trobe University's commitment to circular economy principles; reusing crockery keeps these products in circulation for longer, versus their single-use counterparts which are used once and then sent to landfill.
How does The Reusable Revolution work?
Choose to reuse: ask for reusable crockery when you order your meal from one of our participating retailers.

Place your dishes on trolleys: once you've finished your meal, place your dishes onto dedicated collection trolleys available around the Agora.

Dishes are cleaned: your dishes will be taken to the Dish Wash Hub to be cleaned.

The revolution continues: the clean dishes are returned to our Agora vendors.
Who's participating?
The following vendors are participating:
Café Spice
Caffeine
Bachelor of Coffee
Fuel Juice Bar
House of Cards
What are the benefits?
The Reusable Revolution will:
Reduce waste by replacing single-use cups and dishes
Cut out the resource heavy production and transport of disposable containers
Provide us with a nicer dining experience (so long, soggy plates!)
Contribute to a campus-based circular economy
Takeaway packaging will still be available from all Agora retailers.