Have you ever wanted to try acting? Or just want to build your confidence and speaking skills?
Plunging into Performance is for you!
Join drama educator Helen Sandercoe every Thursday for a 90-minute workshop of acting, characters, and a whole lot of fun! 

No experience is required – the workshops are designed for anyone, no matter your background! Performance is a wonderful way to build your communication, teamwork and creativity.

The group will work together on a script for a performance during Moat Festival in Week 9.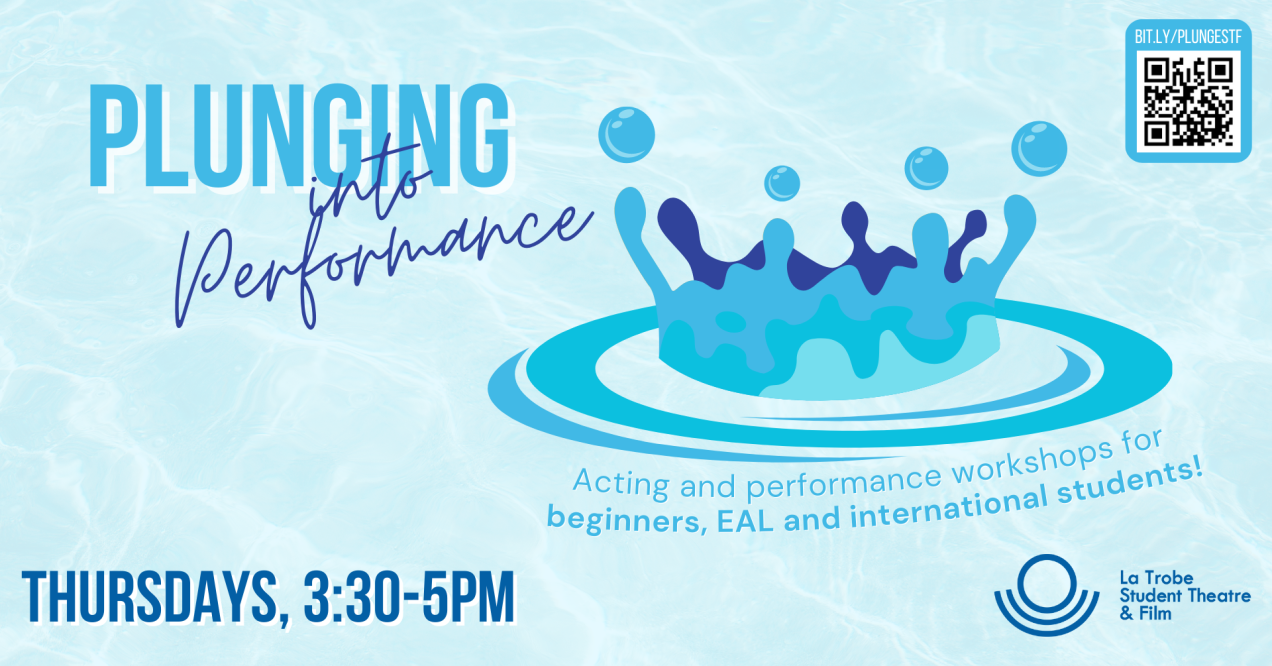 Thursdays, 3:30-5pm – Weeks 1-8, Menzies Performance Space (Bundoora Campus)
Register via Humanitix so we can contact you with any updates to the workshops!
Any questions, email student.theatre@latrobe.edu.au