La Trobe University is participating in the Student Experience Survey (SES). The SES is a national survey conducted for the Australian Government Department of Education and Training, from 24 July 2023 to 27 August 2023.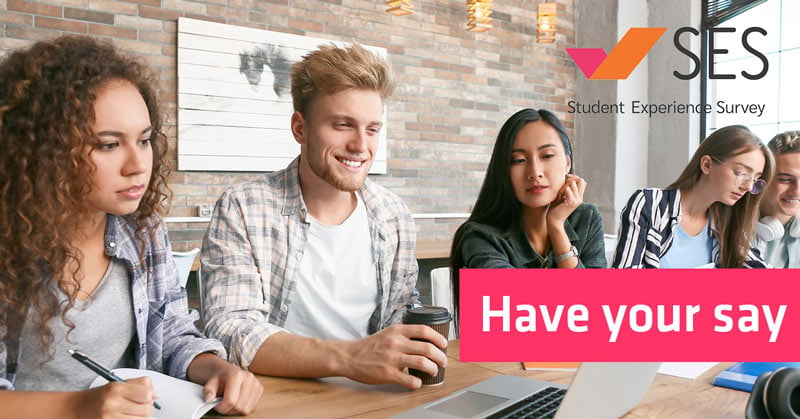 Current first and final year undergraduate students and all postgraduate (coursework) students will be selected to participate in the SES and will receive an email invitation with a link to the online questionnaire. We strongly encourage you to participate in this survey, however your involvement is voluntary.
As a result of previous student feedback, we increased the learning support provided on all campuses, have increased the support we provide for student wellbeing and are working to improve the quality of learning and teaching across La Trobe.
As an incentive for your participation, you will have the chance to enter the weekly prize draw to win a share of $6,000 prepaid VISA gift cards. Prize draws take place each week over the four-week survey period. To increase your chances of winning and be eligible for all four prize draws, submit your survey early.
On Monday 24 July 2023, you should have received an email from ses@srcentre.com.au inviting you to provide your feedback on your university experience via the Student Experience Survey (SES).
All responses are confidential and no personal information will be linked to your response.
To find out more, and to complete the survey, please visit the SES website.
If you have any questions, please email surveys@latrobe.edu.au