At La Trobe, our Access Scholarships and bursaries support coursework students from all backgrounds to reach their potential at university.
Hear from our previous Access Scholarship recipients on how receiving a scholarship helped them during their La Trobe journey.
Achol Arok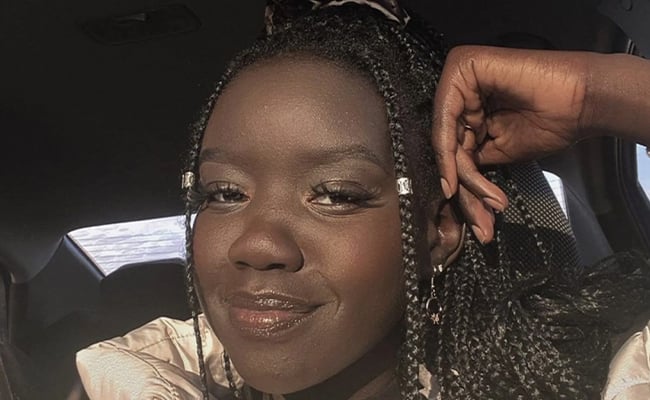 Achol knows she couldn't have done her Bachelor of Media and communications (majoring in journalism) without the financial help of a scholarship.
Achol spent most of her degree making the round trip from Melbourne's western suburbs to La Trobe's Bundoora campus.
Without a car (or a licence) for two years she negotiated a three-hour round trip on public transport.
"Those public transport costs can rack up even with student exemptions. The scholarship really helped alleviate some of the financial stress around transport and the technology needed for studies. It was a security net."

Achol Arok – Bachelor of Media and Communications and Access Scholarship recipient
This security net came into play when Achol's internships and exams were on the horizon. Both scenarios meant less hours in the day to earn money from her casual retail and hospitality roles.
Achol received her scholarship in 2018/19, when she began her studies at La Trobe Bundoora campus. Like many scholarship recipients, Achol encourages students to look at what's available in the scholarship space.
"I think so many students stress about their ATAR [Australian Tertiary Admission Rank], they kind of forget about the vast variety of scholarships out there. No matter what circumstances you're in, there's a scholarship that fits your needs. Scholarships bring more than just money into your bank account. They bring opportunities that you can use post-graduation."

Achol Arok – Bachelor of Media and Communications and Access Scholarship recipient
Ethan Jolley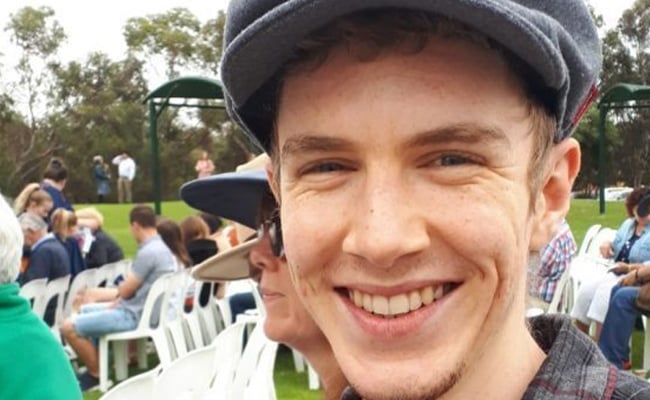 Ethan Jolley says his La Trobe Access scholarship played a crucial role. In fact, as he explains, without it he may not have even be able to study.
Like Ethan, La Trobe Equity and Access Scholarships can support students during their studies.
Applying then succeeding – he applied after a gap year following high school – was his way of paying his parents back for their financial sacrifice.
After all, a scholarship is not a loan.
It's vital funds for a student to support that person's journey during their studies.
"I really wanted to go to Uni, And my parents really wanted me to go to Uni too. I'd been through a pretty hefty medical condition in Year 11. Mum and Dad were there supporting me all the way through. But that was a big financial toll on them having to driving to Ballarat, which was two hours away. And the cost of medication. It was huge. And because of that, they weren't going to be able to support me through Uni. Which is why I applied for the scholarship. To relieve the stress off them."

Ethan Jolley – Bachelor of Outdoor Education and Access Scholarship recipient
He applied. And got it.
Moving from his home Horsham, in the Wimmera region of western Victoria – to the Bendigo campus was another challenge. It is 214 km south-west of Horsham. Ethan didn't know anyone in town. An Access Scholarship paid for Ethan's accommodation, as well as a new laptop for uni.
Ethan hopes his experiences applying can inspire more to apply.
"I guess it's so common for students not to think about scholarship funding. I applied, they asked about things like financial troubles, if I was living in a remote area, or had any medical conditions. I kind of ticked all those boxes. The application process was pretty straightforward. It wasn't that strenuous. It helped in so many ways."

Ethan Jolley – Bachelor of Outdoor Education and Access Scholarship recipient
An Access Scholarships or bursary can assist you financially to pursue your studies with confidence.
To make applying easy, you only need to submit one application.
If your application is successful, the scholarships team will match you to the scholarship or bursary that best fits your circumstances based on your eligibility.
Even if you're not sure if you're eligible for an Access Scholarships or bursary, apply anyway! Don't miss out on financial support that may be available to you.
Be quick! Scholarship applications close 11:59pm Sunday 3 July 2022.