Sport is an important part of everyday life at La Trobe University. With our wide range of affiliated sport clubs, competitions and facilities, La Trobe University offers a variety of ways to take a break from the books and get involved in sport and active recreation.  
Get in touch with La Trobe Sport to find out how you can engage with our fun sport events and programs all year round and meet new people along the way.
1. Sports Clubs
La Trobe University has 26 affiliated sporting clubs (including an affiliated soccer club operating from the Bendigo Campus). All clubs are run by students, with support from La Trobe Sport, and provide something for everyone; from a great social atmosphere and competitions, to participation at an elite level.
You can find all of La Trobe's affiliated clubs here.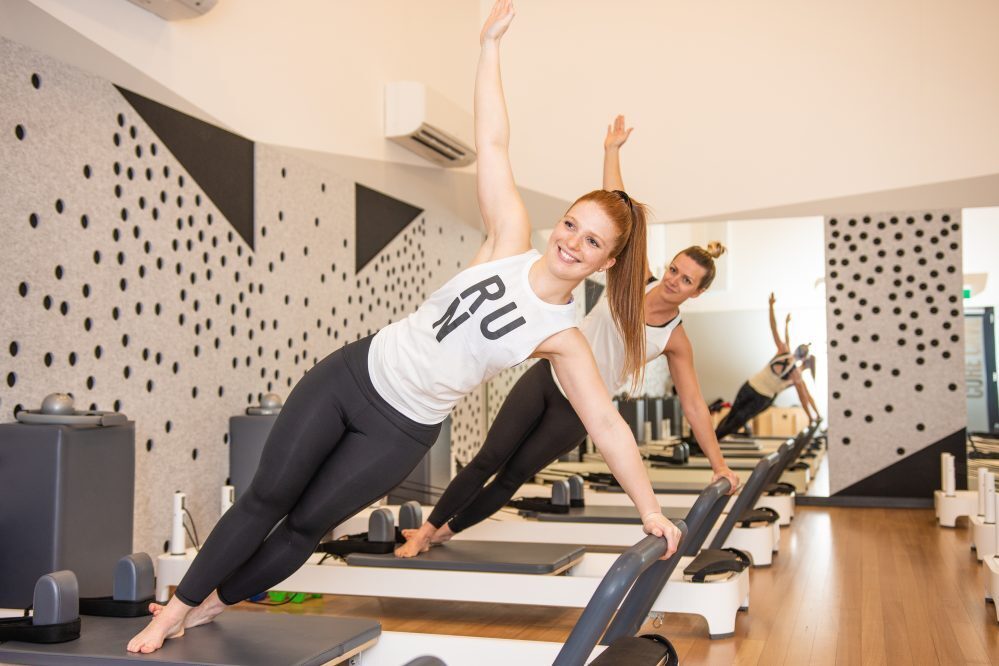 2. The Sports Centre
The Sports Centre offers a range of facilities, fitness programs and services to students, the LTU community (this includes Staff, Alumni, On-campus tenants and Springthorpe residents) and the general public.
LTU Student Union members receive a further 5% discount on Sports Centre prices.
GYMNASIUM (Bundoora)
Our fully-equipped gymnasium caters for all types of people and levels of fitness!
A large selection of cardiovascular equipment
Extensive range of free weights, including dumbbells, kettlebells, barbells, slam balls, medicine balls, power bags, battle ropes, Olympic weightlifting platforms
Pin loaded machine weights
Lots of available floor space
Highly qualified personal trainers
Our friendly, qualified staff are ready to assist you in reaching your health and fitness goals!
SWIMMING POOL (Bundoora)
25m heated indoor pool
Five lanes
Deep water pit
Tarzan rope
Outdoor grassed area
Water Safety and 'Learn 2 Swim' Programs (both Adult and Kids) available
SPECIALTY STUDIOS (BUNDOORA)
Regional health & Fitness facilities
Bendigo – Fully-equipped gym, exercise studios for group fitness training, exercise science facilities, basketball court and athletics track
Albury-Wodonga – The Hangar Gym (a fully-equipped gym free for all La Trobe students) and soccer pitch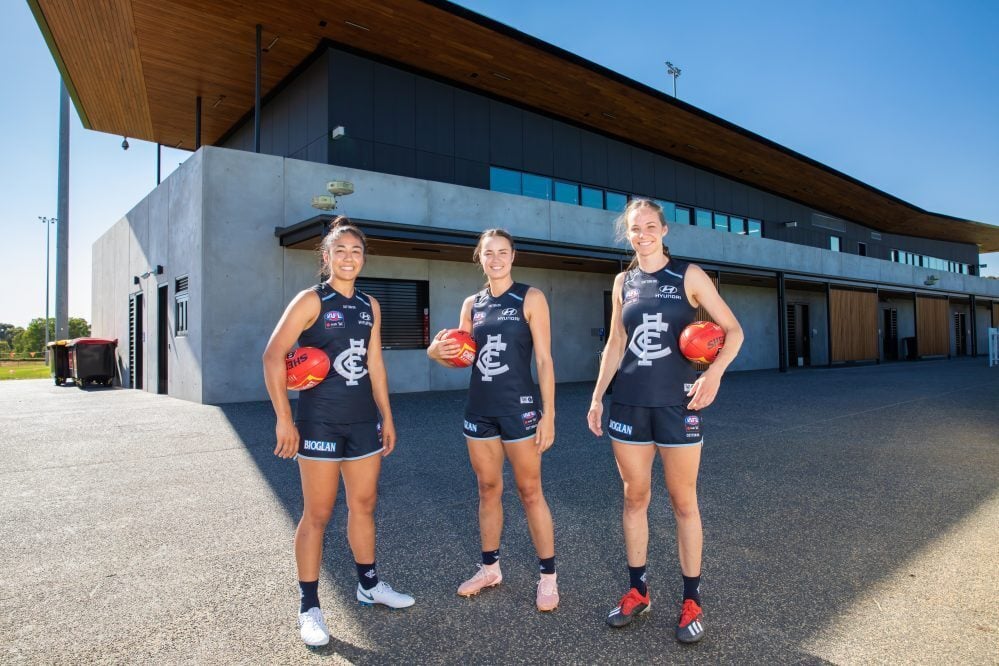 3. Awesome Sports Partnerships
La Trobe University has sports partnerships with the Carlton Football Club, Melbourne City FC and the Melbourne Rebels. Partnering with these organisations provide students, staff and researchers meaningful educational, research, social and community outcomes through sport.
Core to all of our partnerships is the ability to provide employability outcomes for our students through exclusive internships, game day experiences and industry mentorships.
It also means heaps of tickets to selected matches throughout the year and activations from our partners on campus.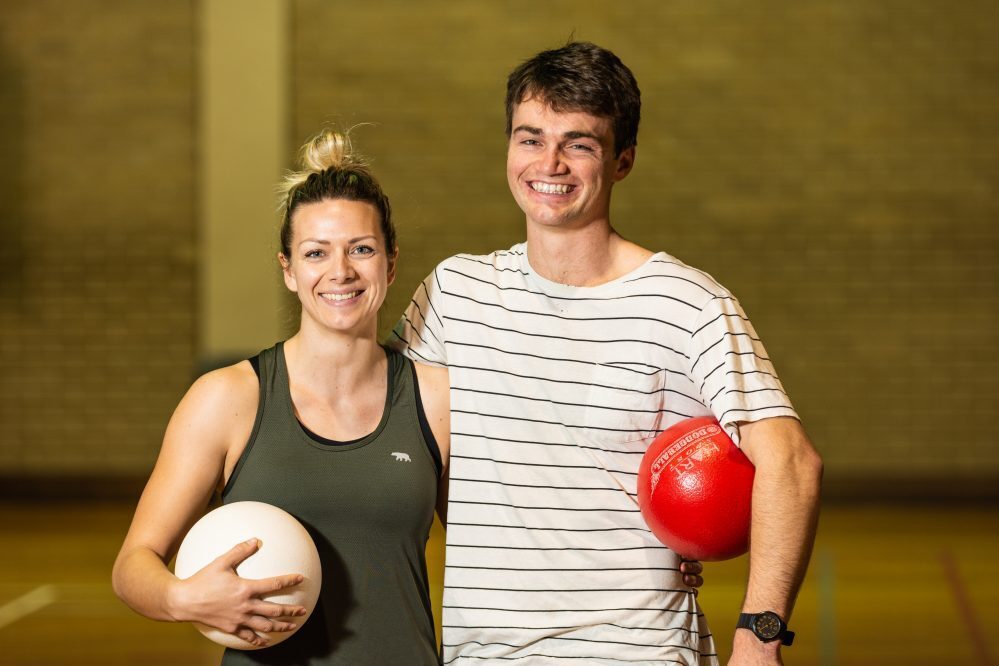 4. Social Sport
Get involved with our on-campus Social Sport competitions at the state-of-the-art La Trobe Sports Centre Stadium!
Semester 1 competitions are filling fast, so get in quick to register your team in our variety of basketball, futsal, tennis, netball or volleyball competitions.
If you don't have a team and would like to join one, simply sign up though justplay and La Trobe Sport will assign you to a team.
5. Our World Class Sports Park
The first of its kind in Australia, the La Trobe Sports Park offers a unique environment to play, teach and research sport.
The best part? Students can access and use our state-of-the-art facilities!
Stage 2 of the La Trobe's $150 million Sports Park development has just been completed, with the brand new La Trobe Sports Stadium now open for business alongside our new footy oval, FIFA-standard synthetic soccer pitch and other natural turf ovals for a range of sports.
Learn more about the new La Trobe Sports Park.
6. Represent Team La Trobe
Representing Team La Trobe in intervarsity events, such as the UniSport Nationals, is a fantastic way to demonstrate your skills and experience elite sports competitions against other universities across Australia.
If community events are more your thing, you can still get fit, have fun and represent Team La Trobe in events like the Olivia Newton-John Wellness Walk and Research Run, MS Cycle, the Ring Road Relay and the Melbourne Marathon.
How to get involved
Find out more about our wide range of health, fitness and sport programs during Orientation Week!
The O'Week Sports Fest (on Wednesday February 26 in the Agora at the Bundoora Campus) is one of the major social events of La Trobe University's Semester 1 O'Week calendar. The festival attracts between 2,000-3,000 students who seek out information on how to join La Trobe's affiliated sports clubs, participate in La Trobe Sport offerings, engage with our sport partners, listen to music, receive giveaways and enjoy a free lunch.
If you can't make it to the O'Week Sports Fest, La Trobe Sport will also be present at the following events in O'Week:
Monday February 24 – Orientation Expo and LTSU G'day Drinks (Bundoora Campus)
Tuesday February 25 – LTSU Clubs Fest (Bundoora) and BSA Market Day (Bendigo Campus)
Thursday February 27 – LTSU Pool Party & Welcome BBQ(Bundoora Campus)
Stay up-to-date with everything sport at La Trobe by following La Trobe Sport on Facebook and Instagram.