La Trobe Leaders are experienced students who help guide and support new students enrolled in their School. You can drop-in or reach out to the Leaders in your School at any time!
Find the School your course is in via the Handbook.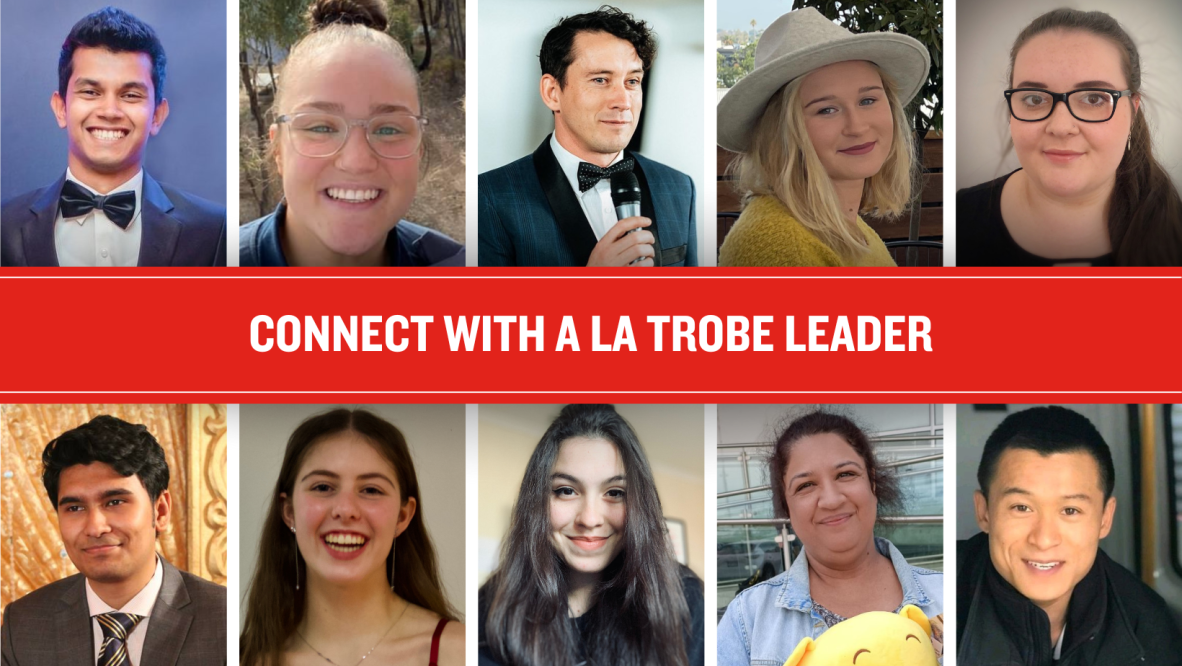 Our La Trobe Leaders will be supporting a range of information sessions, fun activities and social events during Orientation such as:
La Trobe Explorer Tour
Virtual Social Hour
Friend-A-Thon
La Trobe Leaders Lounge
All Your Questions Answered (Student Panel)
To view all the exciting activities and events available at your campus, check out the Orientation Planner.
Our La Trobe Leaders will also be running weekly School-based Zoom sessions from Week 1. This is your chance to make new friends, ask questions, and learn from experienced students! For session times and Zoom links, please visit the Student Mentorship LMS.