During this year of dynamic change the Indian Film Festival of Melbourne (IFFM) has innovated by screening online the greatest in films from the Indian sub-continent. From Friday 23 Oct to Friday 30 October La Trobe students can experience the rich cultures of India through 60 films in 20 languages online at www.iffm.com.au
The IFFM aims to break down cultural differences and create understanding by showcasing films made throughout the Indian subcontinent, including Sri Lanka, Pakistan, Nepal and Bangladesh. This provides a valuable opportunity for Australians to experience the diversity of perspectives in the region, and for those from India to see films they would not normally be able to see at home.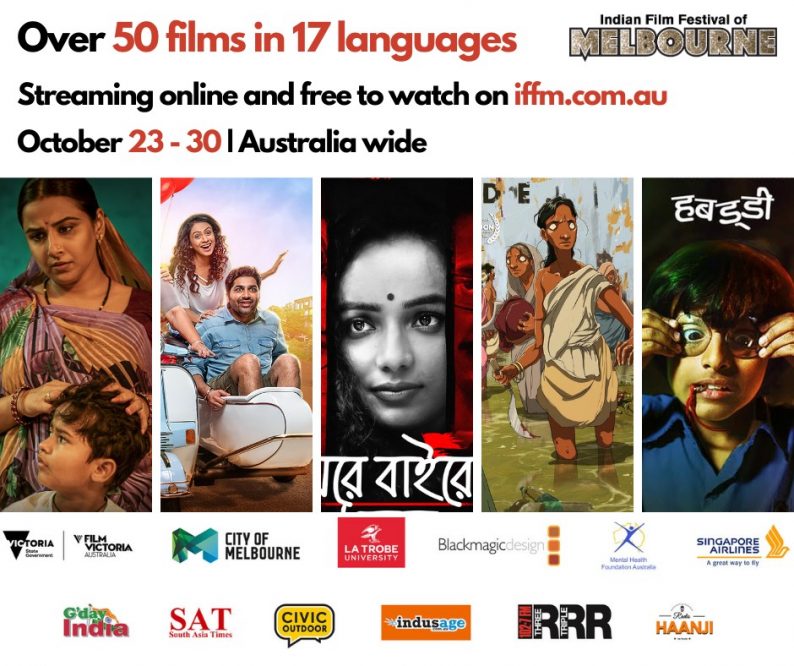 Equally, La Trobe has a rich history in bringing together students from across the Indian subcontinent to undertake life-changing study or research at the University. More than 6,600 of our graduates were born in India. We are proud to be a founding partner of the film festival to further create a cultural bridge between the various communities of the region through films, music and dance. La Trobe's students actively participate as part of the film festival's workforce, learning how to execute events through to attending the premiers of major film screenings.
In the past ten years La Trobe partnered with the IFFM to welcome the greatest film stars, writers and directors from Indian cinema to our campuses, including:
In early 2020 La Trobe announced the Shah Rukh Khan La Trobe University PhD Scholarship recipient, Gopika Kottantharayil Bhasi, with the IFFM. A high achieving student from Thrissur in India's southern state Kerala, Gopika was chosen from more than 800 Indian women and received the four-year scholarship to La Trobe University at a ceremony in Mumbai attended by La Trobe Chancellor, The Honourable John Brumby AO. With the impacts of COVID19 we anticipate welcoming Gopika to our campus to commence her research in early 2021.