Trendall Fellowship 2018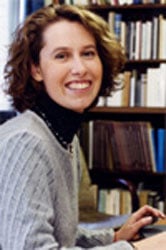 Through a generous donation from an anonymous Italian donor in memory of Professor A. D. Trendall, La Trobe University has established a fellowship for a scholar from Italy to carry out research in Melbourne for one month, using the facilities of the Trendall Research Centre. The recipient is expected to work on a project concerned with some aspect of the art and archaeology of South Italy and Sicily. Preference may be given to a project related to red-figure pottery that utilises the resources of the Trendall Archive.
Applications for the 2018 Trendall Fellowship are now open and will close on Friday 2nd February 2018. More information on the Fellowship and the application process can be found in the Trendall Fellowship application [DOC 19.7KB]
Past scholarship recipients
The first Trendall Scholar was Dr Elisa Lanza from the University of Torino, who spent a month at La Trobe University in July, 2002. Her research covered two topics: a publication on the Greek pottery in the Moschini Collection in the Archaeological Museum of Torino; and an article dealing with labour and construction in Athens in the 5th century based upon the financial accounts of the Parthenon.
More information
Contact the Trendall Centre: trendall@latrobe.edu.au.