Work Recognition Program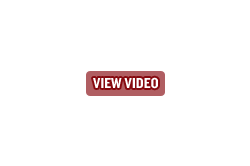 Please note: The information provided on this webpage is relevant to 2018 mid-year intake applicants only. Information for Semester One 2019 applicants will be available from Friday 3 August.
Who is the program for?
The Work Recognition Program is an option if you want to enter university for the first time, regardless of whether you have completed Year 12.
Which courses can I apply for?
The program is currently available for the:
Who can apply?
You can apply for the program if you:
are 21 years of age or older in the year you intend to start tertiary study
have a minimum of 12 months' full-time paid employment
are an Australian or New Zealand citizen or permanent resident of Australia.
How to apply
Step 1: Apply for admission
Check the 'how to apply' information for each course to see if applications are currently open.
Contact us on 1300 135 045 to discuss your options.
Step 2: Calculate your rank to determine your eligibility
Use the Australian and New Zealand Standard Classification of Occupations search to find your occupation title. The search results will return your 'skill level'.
Use the table below to calculate your rank by comparing your skill level and length of experience. For example, if your occupation is skill level 3 and you have two years' experience, your rank will be 69.
You need to have a minimum rank of 65 to be considered for entry through the Work Recognition Program.
Skill level 1
Skill level 2
Skill level 3
Skill level 4
Skill level 5

1 year experience = 75
1-3 years = 77
4-6 years = 84
7 years and over = 93

1 year experience = 72
1-3 years = 76
4-6 years = 83
7 years and over = 91

1 year experience = 66
1-3 years = 69
4-6 years = 74
7 years and over = 80

1-3 years = 66
4-6 years = 68
7 years and over = 72
Step 3: Get a statement of service
Ask your employer for a statement of service which includes:
the date
your hours of employment per week
the name of your employer
a statement outlining your length of employment and duties
your employer's signature.
VTAC applicants should provide this document to VTAC.
UAC applicants should provide this document attached to their personal information form.
Step 4: Write a supporting essay
Direct applicants
Write an autobiographical essay of no more than 1000 words that covers:
your previous educational experience
your reasons for interest in your chosen course
the subject areas that interest you, and why
how the course fits in with your educational and/or career goals.
VTAC applicants
Complete the VTAC Personal Statement.
UAC applicants
Complete the UAC Personal Information Form.
Step 5: Send in your application
Submit your Personal Statement and supporting documentation by the relevant closing date
Direct
Submit your application with the required documents attached.