Human resource management research
Research project
Job Interviewing: profiling, benchmarking and personalised training
Research area
Emotionally intelligent recruitment and benchmarking
Our partners
Australian recruitment companies
Target industry
Human Resource Management
Devices used
Social robots, tablets, internet.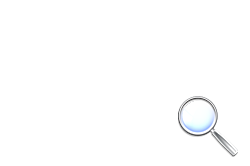 Project overview
We're prototyping and testing an emotionally intelligent system for recruitment and training of employees. The aim of this project is to design, develop and test adaptive learning technology to recruit and benchmark sales and customer service personnel in Australia's recruitment industry.
When recruiting sales and customer service personnel, most organisations rely on interviews as their main strategy. It's assumed the candidate's product knowledge, verbal skills, hard work, self-discipline and personality are sufficiently assessed during the interview process. However, it is difficult to objectively determine a candidate's selling or customer service behaviour during an interview. The hiring decision is influenced by time constraints, human preferences and information quality.
Many existing recruitment procedures don't have adequate benchmarking techniques for assessing sales and customer service personnel capabilities. Many computerised systems based on psychometric techniques—designed to objectively measure a candidate's skills, knowledge and abilities—are general in their design, developed in countries outside Australia and don't reflect Australian workplace culture and conditions. As a result, some existing recruiting procedures and applications, though useful, have limited success. The high turnover of salespeople and stress levels of sales and customer service managers are often good indicators of the limited success of these procedures.
Using and designing an emotionally intelligent robot system and learning technology based on intelligent techniques—like neural networks, fuzzy logic and genetic algorithms—for recruitment will help personnel and recruitment companies to adapt to the changing needs of organisations.
Outcome
An emotionally intelligent robotic system that will assist human resource managers.