Testing a network of communication robots to support elderly people with mild dementia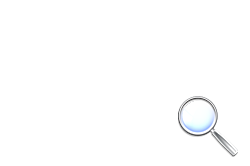 Area of study
Dementia Care
Project title
Testing the validity of the network of communication robots in terms of its effectiveness in improving the daily life of the elderly with dementia and their relatives.
Devices used
Communication robot and other smart devices.
Project overview
The research project involved field trials with two elderly-relative pairs for the purpose of testing the validity and effectiveness of a network of robots.
This project involved RECCSI postdoctoral researchers who conducted research, modelled, designed, developed, implemented and integrated a communication architecture involving robot-enabled services.
The project aimed to improve the subject's emotional wellbeing in a sustainable way. The network is designed to promote knowledge sharing and robot-enabled dementia friendly communities.
Methods used
The trial was conducted in the subject's homes for a period of 12 days. The data collection involved:
a questionnaire (to assess changes in the subject's lifestyle and wellbeing)
urinary tests (to determine stress levels)
verbal and non-verbal feedback collected by the communication robot (to determine changes in the subject's emotional state (e.g., anxiety)
interviews with the relatives (before and after the trial).
We used several statistical techniques to analyse the data including: one sample t-test, Analysis of Variance (ANOVA), repeated measures of Analysis of Variance, cluster analysis.
Our researchers used the network of communication robots to:
capture robot enabled multimedia data and data analysis
create a prediction and case management system for remote monitoring and assessment of people with dementia
develop video streams of remote real-time emotion tracking
devise interpretation models for service adaptation, assessment and therapy sessions.
Benefits and outcomes
The premise of this research is to create the ability of an elderly patient to live in one's own home comfortably with greater independence for as long as possible. By bringing this technology into people's homes, the robotic system will improve the standard of care and monitoring of patients and supplement the work of human carers.
Carer efficiency can be improved as the robot can complete some tasks that are normally undertaken by human carers. This improves the capacity of human carers to provide a higher level of patient care.
Robots can also be used to detect subtle changes over time in patients. Such changes may be overlooked by human carers. By bringing the changes to the attention of medical professionals for diagnosis, robot carers may assist in early identification of diseases like Alzheimer's and dementia.