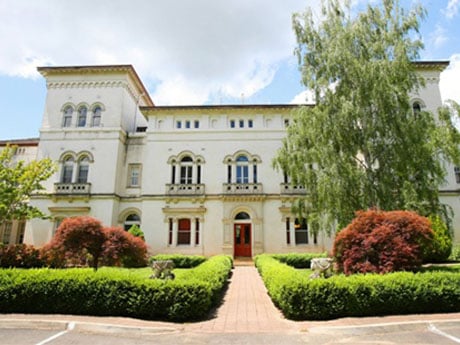 Announcing the agreement, Professor Hal Swerissen, Pro Vice-Chancellor (Regional), said the University has been going through a detailed 18 months negotiation and sale process for divestment of the former Beechworth campus, which closed its business operation in 2011.
Expressions of interest for purchase of the site were called last August. The sales process involved strong interest from four parties. It was completed this week with the sale negotiated on a deferred settlement basis.
Professor Swerissen said the new owners are planning to reinvigorate the hospitality and conference facilities and to progressively rejuvenate and revitalise the site.
He stressed that La Trobe University is committed to the upkeep of the site until final hand-over.
Major tenants on the site – including the Beechworth Spa, Indigo Child Care Centre, Montessori School as well as local community groups, artists, an IT company and local cricket club – will be unaffected at this stage.
'Existing tenancies will continue to be managed by the University for the time being,' Professor Swerissen said. 'La Trobe is grateful for the cooperation of all tenants during the sale process.
'Throughout the whole process, we have listened to the community and have done our best to allow this extensive site to once again contribute to the local economy in a complementary manner with the town's tourism, commercial activity and cultural life.'
He said the University has attempted to respond to the aspirations of the community and key stakeholders during the sale process and he believes that the outcomes of the sale will be consistent with the interests of the Beechworth community.
The University bought the former Mayday Hills Hospital in 1996. The site comprises more than 100 hectares, with heritage gardens and many listed buildings dating back to the 1860s.
Contact:
Professor Hal Swerissen, Pro Vice-Chancellor (Regional)
T 03 5444 7336 | E H.Swerissen@latrobe.edu.au
Ernest Raetz, Media and Communications
M 041 226 1919 | E E.Raetz@latrobe.edu.au