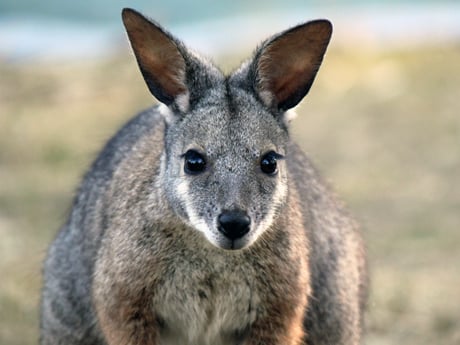 The Y chromosome that determines male sex traits in humans is predicted to disappear in just 5 million years. If humans don't become extinct, new sex-determining genes and chromosomes will evolve, maybe leading to the evolution of new hominid species.
In a public lecture on Thursday 19 September 2013, Professor Jennifer Graves from La Trobe Institute for Molecular Science will explore how a study of Australian animals can provide insights into how chromosomes and genes determine sex and how they evolved.
Because Australian animals were cut off from other continents for a long time, their genes and regulatory systems evolved differently. These genome differences can provide insights for manykinds of studies, including how chromosomes and genes determine sex in kangaroos, platypus and dragon lizards.
In humans and other mammals, females have two X chromosomes, but males have a single X and a Y. The human X has more than 1500 genes, but the tiny Y is a genetic wasteland – full of genetic junk and bearing only 45 genes, most of them active only in testes.
To discover how human sex chromosomes got to be so weird, Professor Graves' study compared the chromosomes, genes and DNA in distantly related mammals and even birds and reptiles. A study on kangaroo sex chromosomes reveals the original mammal sex chromosomes, while the bizarre platypus sex chromosomestell us that human sex chromosomes are relatively young.
Professor Jenny Graves has made important contributions to the understanding of mammalian genome organisation and evolution, and has been involved in international comparative gene mapping and genomics from the 1980s.
She was Foundation Director of the ARC Centre of Excellence in Kangaroo Genomics and led movements to fully sequence the genomes of Australian mammals.
Event details
Event: Nancy Millis Public Lecture, presented by the Faculty of Science, Technology and Engineering: Weird Animal Genomes: Sex and the Future of Men
When: 6pm, Thursday 19 September 2013
Where: West Lecture Theatre 2, La Trobe University, Melbourne Campus
Public enquiries
Caitlyn Arena: T 03 9479 2556 | E fste.events@latrobe.edu.au
Media contact
Ernest Raetz: M 0412 261 919 | E e.raetz@latrobe.edu.au