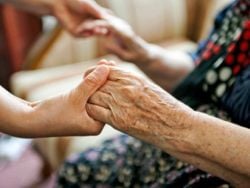 The Honourable Danielle Green, Shadow Minister for Disability Services, will be among 150 representatives of state and local government, health, disability and aged care services, support groups, carers, higher education institutions and businesses who have been invited to attend the presentation, which has been organised by Radius Disability Services and La Trobe University.

Regional research into services

The research, which is being conducted throughout regional Victoria, is focusing on the health and mental health of people with intellectual disabilities as they age, and how families of those with an intellectual disability view the services available.

'We want to know whether carers feel that services fit their needs,' says Natalie Crothers, research assistant.

'We have been gathering a lot of stories, some of which are showing where the system is succeeding in meeting need and some where it is not.'

Miss Crothers says that there are a number of emerging challenges that the health and disability sectors are grappling with and these are key aspects of both the forum and research.

Accessing disability, mental health and aged care services

'People with intellectual disabilities are living past their sixties, which is on average longer than ever before. Our research is highlighting that many people who up until now have been providing care at home are trying to access disability, mental health or aged care services but are turned away because of lack of availability, or understanding of needs and the necessary support staff.

'There is a need for health, mental health, ageing and disability services to have more information about this issue and to work together so that they can make sure that those with a disability and their family are getting the support they require.'

Ageing providers of care

Professor Teresa Iacono, lead researcher and Professor of Rural and Regional Allied health at La Trobe Rural Health School, says that the biggest issue facing many families is that people who provide care to people with intellectual disability are ageing too.

'Many primary carers are family members. It is not uncommon for 70-80 year olds to be caring for a son or daughter in their 50s or 60s who have age related health problems, such as dementia, in addition to existing intellectual disabilities.

'Families can face a crisis of care when parents face their own failing health or are admitted into aged care and their adult sons or daughters have no choice but to follow them. Many parents fear that when they pass away their children will end up in disability supported accommodation or aged care with strangers who don't know them or understand their needs.'

Communities encouraged to discuss issues

While there are gaps in the system, Professor Iacono says that in rural areas people working in the health, disability and ageing sectors are keen to learn how they can help families.

'When we bring experts together to discuss the issues on Wednesday we are hoping our venue, the Circular Lecture Theatre will be near capacity. The response we have received gives us confidence that the discussion within the community will lead to many of positive outcomes for families caring for those with a disability.'

ENDS

Media enquiries

Zerin Knight, Ph (03) 5444 7375 F (03) 5444 7526 M 0428 463 161 E z.knight@latrobe.edu.au

Tom O'Callaghan, Ph (03) 5444 7415 F (03) 5444 7526 M 0408 900 469 E T.OCallaghan@latrobe.edu.au