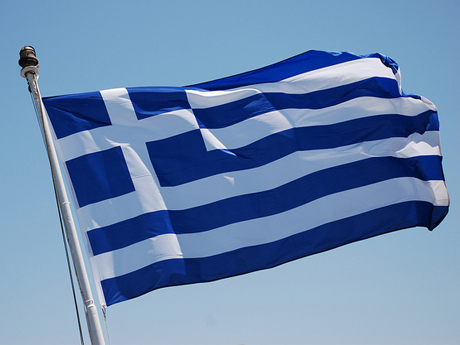 The archives, donations by the Greek-Australia community over the years, are in 5,500 boxes containing more than seven million archival documents once housed in the former National Centre for Hellenic Studies and Research at La Trobe.
The collection includes 80 linear meters of bound newspapers, costumes, newsreels, films, art objects, computer equipment and other assorted materials. 150 framed artworks, posters, drawings, photos and T-shirts have also come to light.
Professor Chris Mackie, Chairman of the Archives Committee at La Trobe University, Professor of Greek studies and Head of School of Humanities, said the cataloguing project to preserve the extraordinary collection and make it available to researchers for the first time would take more than three years.
Professor Mackie said the ambitious cataloguing project - known for many years as the Dardalis Archive of the Hellenic Diaspora - has been made possible following an agreement reached with the University and former holders of the archives.
'The University has assigned a three-member team, Leonidas Veikos, Michael Potopapa and Maria Ammazzalorso, to classify the archives, including the Dardalis Archive of the Hellenic Diaspora, and has provided $500,000 to complete the work,' said Professor Mackie.
'The librarians will be cataloguing and classifying the collection into "accessible" and "non-accessible" categories,' Professor Mackie said.
Work has already got underway and to date, 384 boxes have been listed, which amounts to nearly 5 per cent of boxes. This includes the listing of the 35mm films including 92 feature films, with production dates from 1943 to 1982, and 314 newsreels, made in Greece to be shown overseas.
'The unbound newspapers are still being listed and these include papers published in Greece, Cyprus, Australia and Turkey. The La Trobe archives already hold the best collection of Greek language newspapers in Australia' said Professor Mackie.
Media contact
Penny Underwood
T +61 3 818 8540 | M +61 409 925 299