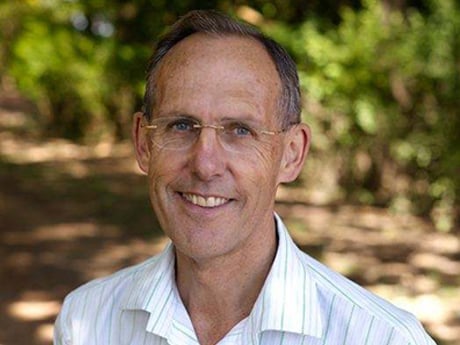 Former Australian Greens leader Bob Brown will share his views on climate change, gay marriage and the attitude of Australia's two major political parties towards the Greens at an upcoming forum at La Trobe University.
The event, featuring two of Australia's leading political scientists, Robert Manne and Dennis Altman AM, is being held on Monday 26 August, a fortnight ahead of the 2013 Federal Election.
It will explore the relation between the personal and the political in the distinguished life of Bob Brown, who is also being awarded an honorary doctorate by La Trobe University on the day.
Bob Brown, a former medical doctor, was elected to the Tasmanian parliament in 1982 and led the Tasmanian Greens from 1989 to 1993. He led the Australian Greens in the Senate, informally from 1996 to 2005 and formally from 2005 to 2012. After his retirement from politics last year, he established the Bob Brown Foundation and is a current director of the Australian branch of the Sea Shepherd Conservation Society.
The conversation 'The Personal and the Political' has been organised through La Trobe's seminal Ideas & Society Program.
Professor Robert Manne said the three-way conversation would provide an in-depth look at many of the issues of great concern to the Australian public, which was longing for more substantial debate during the present election campaign.
'Climate change is the most important issue of our era and a major reason for the public support given to the Greens by that part of the electorate who are frustrated by the failure of both major political parties to discuss the issue effectively,' he said.
'Gay marriage has garnered great support among Australians in recent years and it is obvious to all that it was the Greens in general and Bob Brown in particular who have been the courageous pioneers.'
Professor Manne said that the implications of the recent decision of the Liberal Party to preference Labor over Greens would also be a focus of the conversation.
DATE: Monday 26 August 2013
Professor Manne is a leading public intellectual and commentator, as well as the author of Left, Right, Left: Political Essays 1977 – 2005; Making Trouble; Essays against the New Australian Complacency and three Quarterly Essays, most recently Bad News. He is an Emeritus Professor of Politics, a Vice-Chancellor's Fellow and Convenor of the Ideas and Society Program at La Trobe University..
Professor Altman AM is a writer on gay rights and a leading academic. He first came to attention with his bookHomosexual: Oppression and Liberation in 1972. Since he has written 11 books exploring sexuality, politics and their inter-relationship, most recently The End of the Homosexual? He is an Emeritus Professor of Politics, a Vice-Chancellor's Fellow and Professorial Fellow in Human Security at La Trobe University.
The Ideas & Society Program conducts debates and public lectures. It aims to bring students, staff and the general public together to consider some of the critical questions of the time.