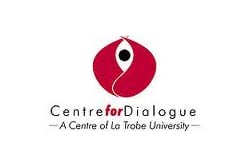 The leaders of both communities are at one in:
• Denouncing the provocative and offensive content of the recently released video depicting the Prophet Muhammad in ways that are deeply offensive to those of Islamic faith;
• Rejecting any attempt at vilification aimed against any religion;
• Upholding the right of people to engage in peaceful protest and express their views so long as this is done without verbal or physical violence aimed at authorities or people of other faiths;
• Condemning use of violence that causes damage to property, and importantly injury or loss of human life.
The defamation of religion, its symbols and teachings is incompatible with Christian and Islamic values; as people of faith Coptic and Islamic leaders believe that any differences they may have should be addressed with wisdom, patience and mutual respect.
The Egyptian Muslim and Coptic communities have for some time been in consultation with the Centre for Dialogue at La Trobe University, exploring the prospects of coming together to discuss issues of common concern. Last weekend's events have strengthened their resolve to do so.
When: Tuesday 18 September 10:00 am
Where: St. Verena & St. Bishoy Hall, 279 La Trobe Street, Melbourne
In attendance will be:
• His Grace Bishop Suriel .Bishop of Melbourne and Affiliated Regions
• Sheik Riad Galil, OAM, Imam of the West Heidelberg Mosque
• Mr Mohamed Elmasri, Islamic community liaison officer
• Mr Nail Aykan, General Manager, Islamic Council of Victoria
• Representative of the Mufti of Australia
• HE Mr Khaled Rizk, Egyptian Consul-General
Professor Joseph A. Camilleri, OAM, Director of the Centre for Dialogue, will chair the press conference.
For further information contact:
Joseph Camilleri: 03 9379 3889
Coptic contact: Alex St Clare, 0406 046 471
Islamic Contact: Sheik Riad Galil, 0401 995 879
ENDS
For more information please contact:
Mark Pearce: T
+613 9479 5246 M +61 423 783 756 E M.Pearce@latrobe.edu.au