French presidential elections
The French elections will see Socialist Party candidate Francois Hollande and current President Nicolas Sarkozy face a runoff vote in early May.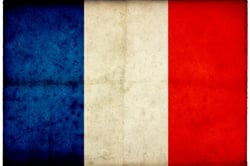 La Trobe University research fellow, Aurelien Mondon says while Hollande has so far refused to embrace more left-wing politics, Sarkozy has made a clear move to recuperate extreme right ex-candidate Marine Le Pen's electorate.
'Borrowing further from Le Pen, Sarkozy attempts to present himself as the candidate of the "rupture", or of the people against the elite. To achieve this, many populist proposals have been added to the campaign.
'As the first opinion polls were released late last night, Hollande was predicted a clear winner for the second round with a 6 to 8 per cent margin. Obviously, many of Le Pen's voters will return to Sarkozy, as he will most certainly appeal to them further between the two rounds,' says Dr Mondon.
'However, if Le Pen does not give the UMP candidate her approval, it is unlikely that the transfer will be enough for Sarkozy to obtain a majority. This is even less likely when considering that Sarkozy would need to appeal to both Bayrou's centre electorate and Le Pen's, an almost impossible feat at this time.
'If the polls can be trusted, Hollande should be given a clear mandate to lead France through the continuing European crisis.
'Yet, if elected, the dispassionate 'Marshmallow man' will inherit a most uncomfortable position. His mandate will clearly rest on a rejection of Sarkozy's politics,' says Dr Mondon.
ENDS
For more information or to arrange an interview please contact:
Meghan Lodwick
La Trobe University Communications Officer
T: 03 9479 5353 M: 0418 495 941 E: M.Lodwick@latrobe.edu.au