1811/2008
La Trobe joins 'BizSpark' program
La Trobe joins 'BizSpark' program
18 Nov 2008
La Trobe University has joined Microsoft as a 'Network Partner' in its new global 'BizSpark' program to help young entrepreneurs succeed in setting up information technology start-up firms.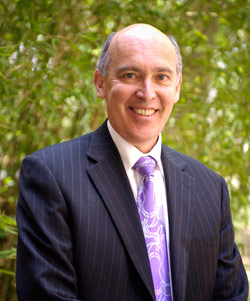 The program provides access to expert information and professional support services for three years, through Microsoft and its range of partners. It offers Microsoft development tools, mentorship, product licenses, technical assistance and market visibility.
Deputy Vice-Chancellor (Research), Professor Tim Brown, said La Trobe University's partnership with Microsoft advances the career prospects of students and graduates. 'It increases research and innovation opportunities and provides the University with greater global visibility.'
He said start-up companies generated employment and contributed to Australia's economic growth. Some of these companies will become the business leaders of tomorrow.
Director of the Centre for Technology Infusion, Professor Jugdutt (Jack) Singh, said nine start-up companies signed up with the University in the first week. 'La Trobe and Microsoft have a successful history of working together, nurturing start-ups and helping put them on the road to success.'
'Our links with Microsoft give our students and researchers opportunity to engage with companies and other partners within Australia and worldwide. The BizSpark program is a very welcome addition, providing the support and promotion needed to bring new ideas to life.'
The program is available to private firms under three years old with less than US $1 million in revenue. As money is usually tight for most start-ups, the program's fee of US $100 is paid on exit, and not when they join.
Microsoft says BizSpark is supported by hundreds of organisations such as economic development agencies, university incubators, web hosting services and investors. Other Australian partners include the Australian Information Industry Association, the Victorian Government, Technology Venture Partners, Starfish Ventures, iLab Incubators and AC&E International.
Launching the program in Sydney last week, Microsoft CEO Steve Ballmer said entrepreneurs played a vital role in driving innovation and creating new jobs for economic growth.
'Microsoft BizSpark is an exciting way for us to help provide business start-ups with the development tools, advice and exposure they need. We look forward to working with organisations and development agencies around the globe to foster entrepreneurship and help new companies succeed.'
For further information, please contact Professor Jack Singh, tel: 03 9479 3382 or email: jack.singh@latrobe.edu.au
For an example of the type of IT business being 'incubated' at La Trobe, see 'Tool for smarter living showcased at global "cleantech" expo.'