La Trobe engineers best in the state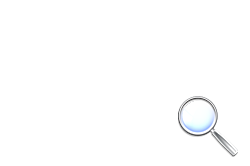 Students from La Trobe University's Civil Engineering course have won first prize at the Victorian Engineers Without Borders (EWB) Challenge, held on Monday 26 November as part of the EWB Victorian Showcase Event at RMIT University.
The EWB Challenge is a design program for first-year university students that provides the opportunity to learn about design, teamwork and communication through hands-on, sustainable and cross-cultural development projects.
This year students were invited to develop innovative and appropriate project solutions for sustainable development of the Anh Minh district within the Kien Giang province on the Mekong Delta, in Vietnam.
La Trobe's team, Shanshan Lin, Harry Warren, Ryan Dessens and Shashank Kashyap from La Trobe's Bendigo Campus, were among six finalists competing on the day. They presented their project on sustainable materials for housing in the An Minh district.
The other finalists in the Victorian Showcase included groups from Deakin University, Monash University, RMIT, Swinburne University of Technology and The University of Melbourne.
Professor Joe Petrolito, La Trobe University Head of Civil Engineering, congratulated the finalists on their win, which secured them a position in the coveted National Showcase Event.
'Over 7000 students entered the Engineers Without Borders Challenge and so to reach this final stage is no mean feat,' he said.
'Our students' success highlights the practical nature of the Engineering program at La Trobe University and its emphasis on providing solutions to engineering problems.'
'All finalists have worked together well to find sustainable answers to housing in a developing country, and have started their own pathway into humanitarian engineering.'
The La Trobe team's win qualified them to represent Victoria at the National Engineers Without Borders Challenge in Melbourne on 3rd and 4th December, where they finished just short of the two prize-winning positions.
La Trobe University congratulates the team on their fantastic achievement.