Flood-proofing and an interactive museum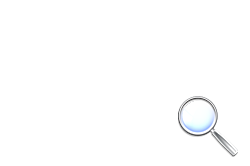 Stopping future flooding in Bridgewater and an interactive museum at the Bendigo Airport were among 12 engineering proposals presented by students at La Trobe University Bendigo on Wednesday, 14 November.
After months of preparation students undertaking the Bachelor of Civil Engineering Investigative Unit presented their proposals to industry professionals and lecturers.
'The Investigative Unit is similar to an honours thesis in a science degree,' said Civil Engineering and Physical Sciences Lecturer, Dr Niall O'Luanaigh.
'This subject requires students to conduct an independent and in depth investigation into a topic related to the course. They conceive an idea and draft a practical and realistic design proposal.'
Dr O'Luanaigh said that students were encouraged to look to the community to identify particular design issues or scenarios on which to focus.
Students Glenn McCoomb and Nathan Pearson analysed the 2011 floods in Bridgewater before developing a plan to mitigate the damage of similar events that may take place in the future.
'We used our research to design a levee bank that would protect infrastructure in the town whist limiting any negative effects of an altered flood path,' said Mr McCoomb.
In response to a planned redevelopment of the Bendigo Airport, Jordan Pyke and Nicholas Younghusband completed a design brief for a new multimillion dollar aircraft hangar at the Bendigo Airport. The hangar would allow the Bendigo Aviation Society to house, restore and fly vintage aircraft.
'It is an extensive brief,' said Mr Pyke. 'The society also wishes to use the facility as an active museum to house approximately 30 aircraft. They also want the building to be an interactive educational centre equipped with flight simulators, astronomical viewing platforms, an IMAX theatre and function rooms.'
The group researched and investigated an efficient structure to house the facility utilising engineered timber products to create a sustainable and aesthetically pleasing building which would meet the vision of the Bendigo Aviation Society.