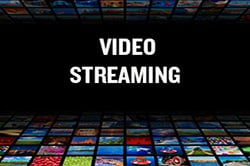 If you like learning by watching videos, or watching a video about something in particular would help you learn, you may be interested to check out the Library's streaming video collections.
There's a wide range of streamed Australian and international documentaries, anatomy animations, movies, and television programs. You can watch them from home or uni, or while on the go with a mobile internet connection.
How to find streaming video title via the Library catalogue.
Find out more about what's available and how to use them.
If you are a teaching staff member, you may be interested in how to embed online video into your subjects.