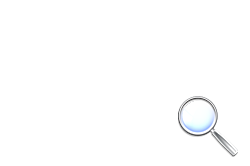 The Centre for China Studies in conjunction with the School of Public Health and Human Biosciences and Confucius Institute at La Trobe University on March 14th 2013, had the pleasure of having Professor Zhang Zhenzhong, director of the Health Economics Institute of the Chinese Ministry of Health, speak at La Trobe University in the fifth lecture of the China Development Seminar Series.

Professor Zhang lecture titled "Healthcare Reform in China" attracted more than a hundred teachers, scholars, students and the people in the field of health care. His lecture touched many areas, including the history of the health system reform in China, the country's policy achievements, challenges and issues. These include: the aging population, increase of chronic diseases, environmental pollution, increasing cost of health care, urbanization, industrialization and commercial globalised processes. All this brings new contradictions and challenges to the health care system in China.

The Chinese government has also undertaken a new unprecedented complex project of improving the medical system for its rural population of eight hundred million. China's new medical reform program has a framework of four areas. To established medical protection, public health and medical services, pharmaceutical services. The Chinese government continues to increase funding to support the aim of the reform. Having the vision for the common people of "seeing a doctor or doctor seeing you is not difficult" has made remarkable inroads to improvements. China still has a long way to go. Improving health care is a problem of the world and not just China's.

Professor Zhang concluded his lecture by issuing the audience an invitation to help China keep improving its health care system.