Are you ready for Orientation at Melbourne (Bundoora) Campus this week?
Here are just a few of the activities and events you won't want to miss!
Make sure you've got your Orientation Plan ready to go. There's a lot more happening than just what we've covered here!
Wurrundjeri Welcome to Country
Kick-start your Orientation at the Wurrundjeri Welcome to Country ceremony in the Moat Ampitheatre.
When: 9 a.m. – 9:45 a.m., Monday 24 February
Where: The Moat Ampitheatre
Your Course Essentials session
Definitely don't miss your Course Essentials session – it's going to help you understand everything you need to know about your course. You can the session for your course using the all-important Orientation Planner.
You'll meet your course advisers, coordinators, teaching staff and (perhaps most importantly) other students in your course. You'll also get a basic introduction to your course and some essential information that will help you navigate the first few weeks at Uni.
When and where: You can the session for your course using the all-important Orientation Planner.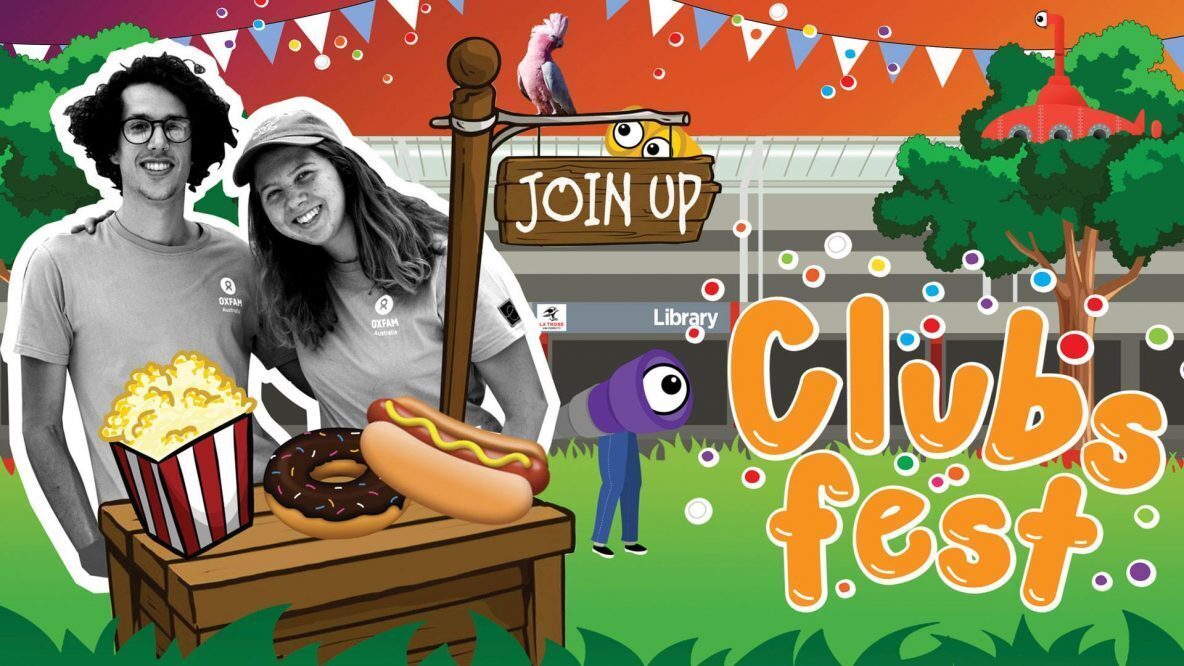 LTSU Clubs Festival
This is one of the biggest most awesome days of Orientation! Get to know more than 70 of La Trobe's clubs and societies, and prepare to meet a whole bunch of new people. There'll be music, a silent disco, a bungee run, free food, Mario Kart, Dance Nation, Wildlife Sanctuary tours, free ice-cream, giveaways and loads more!
When: 11 a.m. – 2 p.m., Tuesday 25 February
Where: Thomas Cherry Forecourt and Lawn, the Agora, TLC Forecourt, LIMS green
Get all the info you need to know in the Facebook event.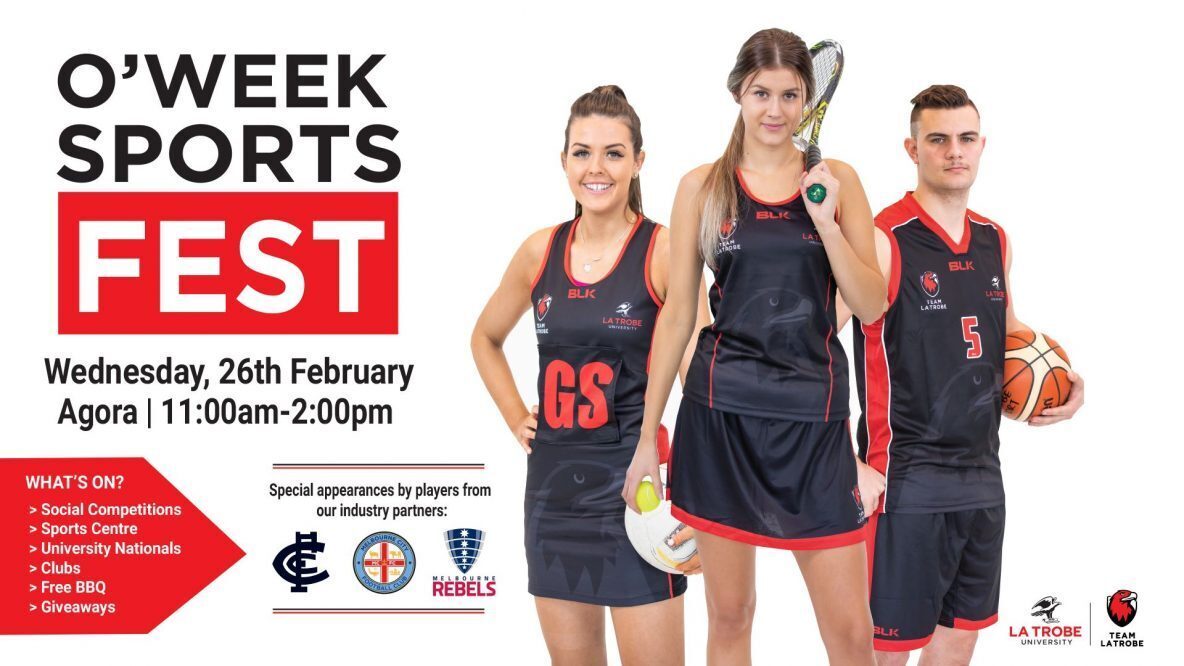 Sports Fest
There are lots of great reasons why you should join a sports team or club. Make friends, learn a new sport, be part of a community or work on your fitness by joining one (or several) of La Trobe Sport's 26 clubs. Plus, there'll be demonstrations, activities, music, a free BBQ lunch and giveaways!
When: 11 a.m. – 2 p.m., Wednesday 26 February
Where: The Agora
Join the Facebook event to see the sporting clubs who'll be there.
Campus Tours
Meet your La Trobe Hosts and join them and other new students in your group for a full tour of Melbourne campus.
When: Daily with tours departing every 30 minutes from 12:00 p.m. – 2 p.m.
Where: The Agora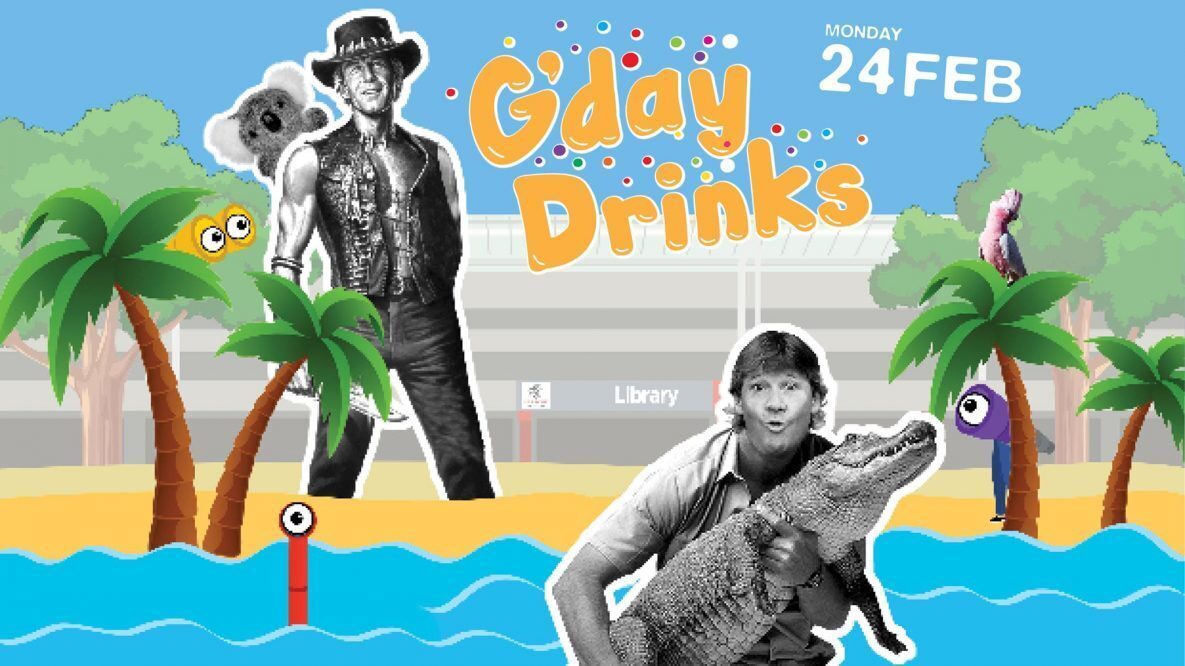 LTSU G'Day Drinks
New to the campus? New to Australia? Come say G'Day at the Eagle Bar! Have a drink, check out some clubs on campus, try some Aussie food and get down to some Aussie beats. Most importantly, meet your new friends!
When: 3 p.m. – 6 p.m., Monday 24 February
Where: Eagle Bar
Hit 'going' in the Facebook event to stay up-to-date.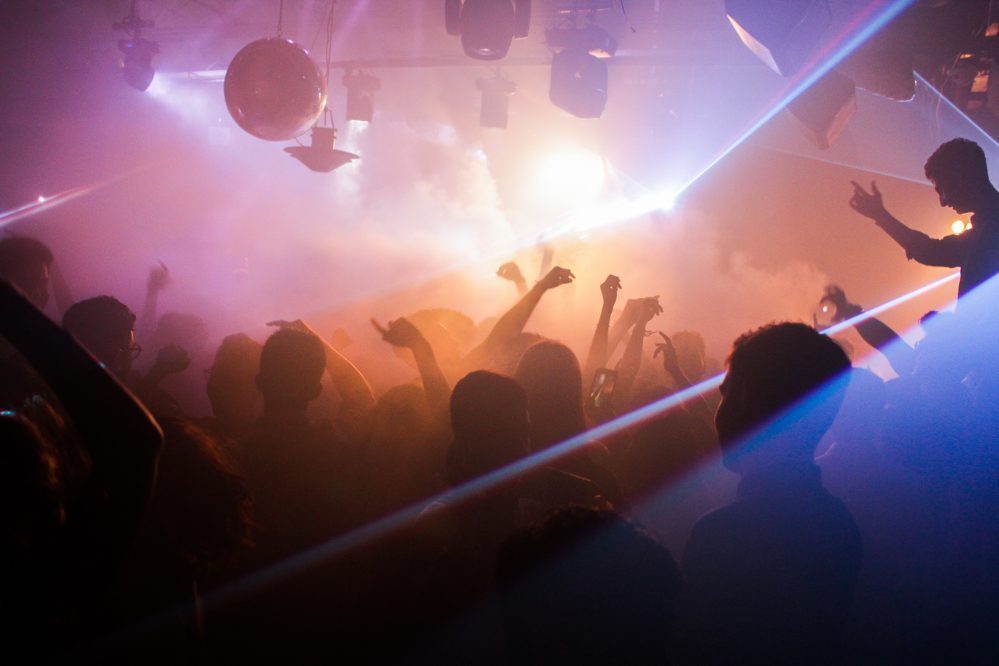 LTSU O'Party
Grab yourself some giggle water and hop to the jive of your favourite tunes from the past 20 years at the LTSU's O'Party. It's gonna be one ritzy, glitzy hell of a night. Join us at Eagle Bar to party hard, make new friends, and finish your O-Week off right! Roaring 20s costume very much encouraged.
When: 9 p.m. – 2 a.m., Friday 28 February
Where: Eagle Bar
Complete the 'Top 5 Challenge for your chance to win an Apple Watch
This massive competition will see you go into the draw to win a Series 5 Apple Watch! To enter, all you have to do is tick off these 5 actions:
Order or collect your student ID card
Attend your Course Essentials session
Complete a Uni Essentials session
Attend a Uni Survival and Success session
Join a campus tour
All these activities can be found in the Orientation Planner. Receive a stamp when you complete a task, then submit your completed card to go into the draw for major prizes. Ask a La Trobe Host or staff member how to complete tasks and submit your entry. Get more info here.
'Trial My Timetable' tours
Get a head-start on Week 1 and reduce your chances of getting lost on campus. Each day Student Hosts are available to show you the exact classrooms that you have to go to for YOUR classes.
When: 12 p.m. – 2 p.m. daily during Orientation
Where: Leaves from the Host Station in the Agora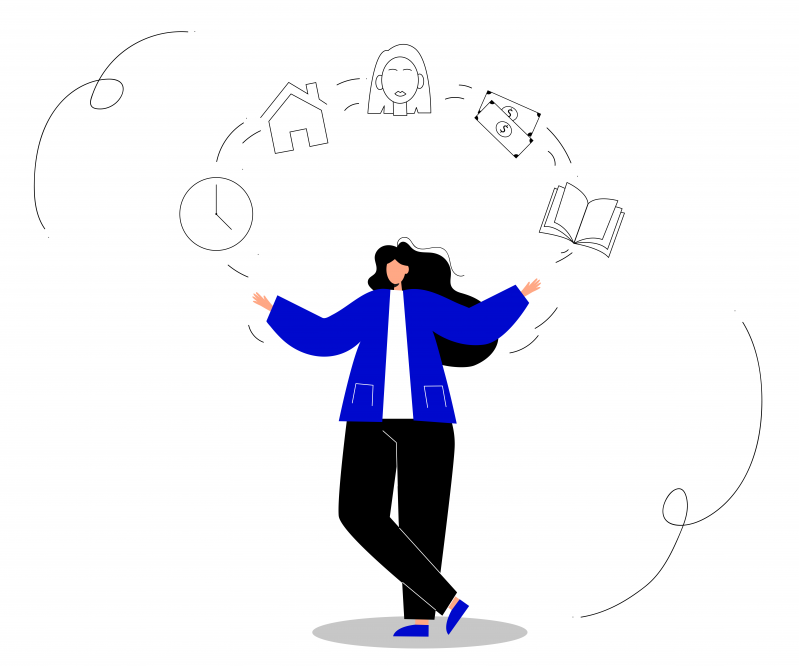 The Juggling Act: Managing Money
Come and hear from the Financial Counsellor about how you can manage your money now you're at Uni! We will outline some budgeting ideas, and resources you may find useful to plan your time at La Trobe University.
When: 12 p.m. – 1 p.m., Thursday 27 February
Where: DW 118
La Trobe Student Union (LTSU) Stall
Become a member of the LSTU – there are plenty of reasons to do so! The'll
LTSU Membership Sign-up Stall |The Agora | 10am – 2pm
Not sure where you're going? Want to buy a membership? Need a diary? Drop by the LTSU Marquees in the Agora.
Library Starter Classes
The Library can help you make a smooth start. Learn about using a reading list, finding information for assignments, top study tools and spaces in this useful introductory class.
When: Daily at multiple times – find the times in your Orientation Planner.
Where: The Blue Zone in the Library
One Step Ahead
One Step Ahead is your one-stop-shop session for all things academic. Think referencing, essay structure, note taking and using feedback.
When: 9 a.m. – 3:30 p.m. Thursday 27 February and 9:15 am – 3:45 p.m. Friday 28 February
Where: The Learning Hub in the Library
Job search and careers support
Looking for work? Find out about the local employment market in Melbourne and Australia. Learn how to perfect your resume and cover letter and put your best foot forward.
When and where: There are a whole host of workshops available from Career Ready. Find the details in your Orientation Planner.

La Trobe Student Theatre and Film's MoatFest 2020
La Trobe Student Theatre and Film's annual Moat Festival is the longest continuously running student theatre festival in Australia. The 2020 festival is full of interesting and dynamic plays showcasing some of the best student actors, directors, writers, and artists at La Trobe.
When: 4-22 March, launch event held from 6 p.m. – 8 p.m., Friday 28 February
Where: Launch event at Menzies Theatre, see the locations for performances here.