Getting organised for uni while isolating or in lockdown may be a little tough. Luckily, La Trobe has come up with some great, easily accessible workshops to help you do the best you can!
The #How2Uni workshops are designed to help you brush up on assignment and study skills, as well as providing tips on time management, referencing, and overcoming procrastination!
These workshops are perfect for new students, or experienced students looking to refresh some of their skills!
Check out the 'Learning Hub' on your LMS for more info, and register to make sure you have a spot in your workshop of choice! Here is some information* about each workshop so you can pick which ones will be the best for you!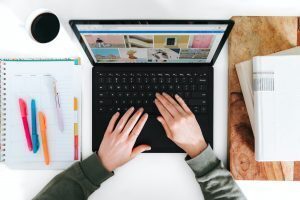 Write that Assignment! Essays: Tuesday 18 August, 12.00pm
This workshop focuses on essay writing, providing tips on structure, using evidence, how to build paragraphs, and how to write great introductions and conclusions.
Write that Assignment! Reports: Wednesday 19 August, 2:30pm
Yes, there is a difference between an essay and a report! In this workshop, you'll get a look at different report types and the sections in reports, as well as tips on structure and how to include evidence.
Using References in your Writing: Monday 24 August, 2.00pm
Referencing can be daunting, but this workshop will give you methods for incorporating referencing into your writing to help you create support for your argument and ensure you avoid plagiarism!
Procrastination & Perfectionism: Tuesday 25 August, 5pm
Everyone experiences moments of procrastination, where you just can't seem to get a task started… This workshop provides insight on why we put things off, and will give you strategies to overcome procrastination and perfectionism. Join in and you may find the support you need to finish your next assignment on time, without stressing at the last minute!
Exam Strategies: Tuesday 6 October, 12pm
This workshop runs a little later in the semester so that you can pick up tips and tricks on how to prepare for exams! Join the session for study hints to make sure you know what you are doing when you start that exam.
If you can't make the above workshop times, there are also repeat sessions, including a 'boot camp' on the semester break. Check out the Registration page for more information.
Good luck to everyone as assignments start ramping up, hopefully these workshops can provide you with the tools and tips you need to make every assignment your best one yet!
*Please note that all times provided are AEST. For those joining from other states or internationally, please make sure to adjust for your time difference.