This month, we recognise Allied Health Professionals Day on Thursday 14 October and International Day of Rural Women on Friday 15 October. In celebration of students making a difference in their community, MyLaTrobe caught up with Bendigo student Shannon.
From being the first person in her family to attend uni, to studying a postgrad degree in psychology while employed to help others as a PLA, Shannon has proven her ability to rise to a challenge.
Now in her sixth year at La Trobe, Shannon remembers the mix of emotions she felt moving from a small town to a larger regional city.
"I grew up in Swan Hill in rural Victoria and I moved to Bendigo when I was 19 to begin my studies," she says. "Moving to Bendigo was my first experience living out of home. I remember being excited to have independence but also nervous about leaving behind the familiarity and social community I knew for the 'big unknown'."
However, Shannon quickly settled into uni life. "I was fortunate enough to be able to live on campus at La Trobe during the first two years of my degree – an experience which I can see now was foundational in establishing my current social supports and friendships."
Studying at Bendigo campus
When asked what she loves most about her campus, Shannon says it's the strong sense of community: "La Trobe in Bendigo makes supportive and genuine community readily available to students as part of the university experience."
Now, she's inspired to pay it forward. "Being settled as a student and staff member within the La Trobe community I can extend the same courtesy to other students who may be experiencing similar circumstances to myself when I first moved to Bendigo."
"I love that as a larger regional community Bendigo attracts many people from surrounding country towns who come to undertake study and work. I am continually meeting new people and making new friendships."
Shannon also appreciates the lifestyle that Bendigo offers. "For me, living and studying in Bendigo is ideal – it is the perfect intersection between the city and the country. I have access to many of the same opportunities and resources available to university students living in larger cities such as Melbourne – La Trobe is especially good at ensuring students on all campuses have equal opportunity. Meanwhile, in Bendigo I have also been able to pursue my passion for community involvement and build strong connections with students and staff at the university and also with those in the wider Bendigo community – an added benefit of the crossover between university life and community activities in a smaller city."
Fostering connections
While Shannon has maintained consistently high grades in her law and psychology subjects, she believes that her greatest achievement has been her ability to communicate with and support other students at La Trobe.
"It's comforting knowing people's faces and having them know mine," she says. "This is something that many rural students face when they relocate to attend university. It takes courage and resilience to put yourself out there, meet new people and create a new life for yourself. Having successfully established myself in Bendigo, I am now able to encourage, teach and support other students in their studies and in their journey to settle and find community in Bendigo."
Supporting others
With a passion for helping fellow students, Shannon found a rewarding job as a PLA (or Peer Learning Advisor) in the Library.
"I was lucky enough to start working as a PLA in my second year of university. I remember introducing myself during our first training session, being the youngest by far and feeling out of my depth amongst the much more experienced PLA recruits. However, part of me knew that I was selected for a reason and that I had something to offer the team and other students. From the moment I started, I loved being a PLA."
When she's not working as a PLA, studying or socialising, Shannon is also an enthusiastic volunteer. "I have been fortunate enough to use my skills in my volunteer roles by facilitating an outreach program to support residential university students and by regularly mentoring a counselling a small group of young women."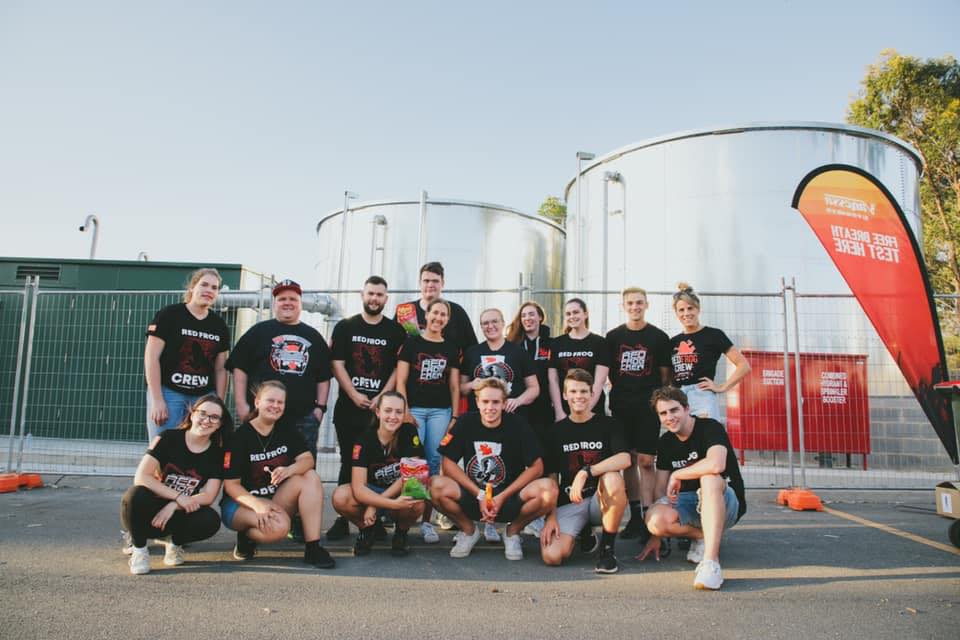 Along with being a role model for many of her uni peers, Shannon's ability to motivate and inspire is also evident much closer to home.
"Growing up in Swan Hill and being the first in my family to attend university I have overcome the challenges associated with the unknown of tertiary education, beginning independent living and establishing myself in a new place."
"I am proud that I have started a new norm in my family and set an example for my younger siblings who are now also attending university."
A future in allied health
A keen interest in understanding and supporting others means that psychology has been a perfect fit for Shannon. "I have always been curious about people – the way they behave, think and interact," she says. "Studying psychology has given me the tools to help answer these questions."
"The work of psychologists and other allied health professionals such as social workers and occupational therapists is more important now than ever before."
"We work to support some of the community's most vulnerable and at-risk people to help ease the increasing burden of mental illness, stress and burnout, relationship breakdown and family violence."
Looking to the future, Shannon is excited to use her skills to continue to help people. "After I graduate as a clinical psychologist (which is quite a few years away), I will offer my support and cultivate hope for others in individual, couple, and group therapy settings."
Words of advice
Giving advice is part of Shannon's job as a PLA – so of course, we had to ask her what she'd say to others considering a psychology degree!
"Psychology, like any other allied health field is so broad – there are so many diverse and interesting opportunities available to those who study these degrees. If you are open to all these possibilities and you use your innovation, I guarantee you'll find a career you love – maybe even one you didn't know existed when you began your studies."
And as for studying at Bendigo? Shannon maintains that it is her preferred La Trobe campus. "Everyone is so welcoming, the grounds are beautiful and the class sizes mean you make close friends quickly and you know your teachers personally."
For help with assessments, study and navigating uni life, be sure to drop in to see a PLA (like Shannon!) during semester.