Coming to the end of your Undergraduate degree, but not quite ready to bid adieu to La Trobe?

With the Postgraduate Expo taking place in Bendigo on October 7, this is the perfect time to explore your postgraduate options. Plenty of students make the transition every year from a Bachelor degree into a Masters.

Take Jarett and Stacey for example. These Bendigo students have gone from Undergrads in 2018 to Master of Teaching candidates in 2019.

Read below to find out what they think of their postgraduate journeys so far.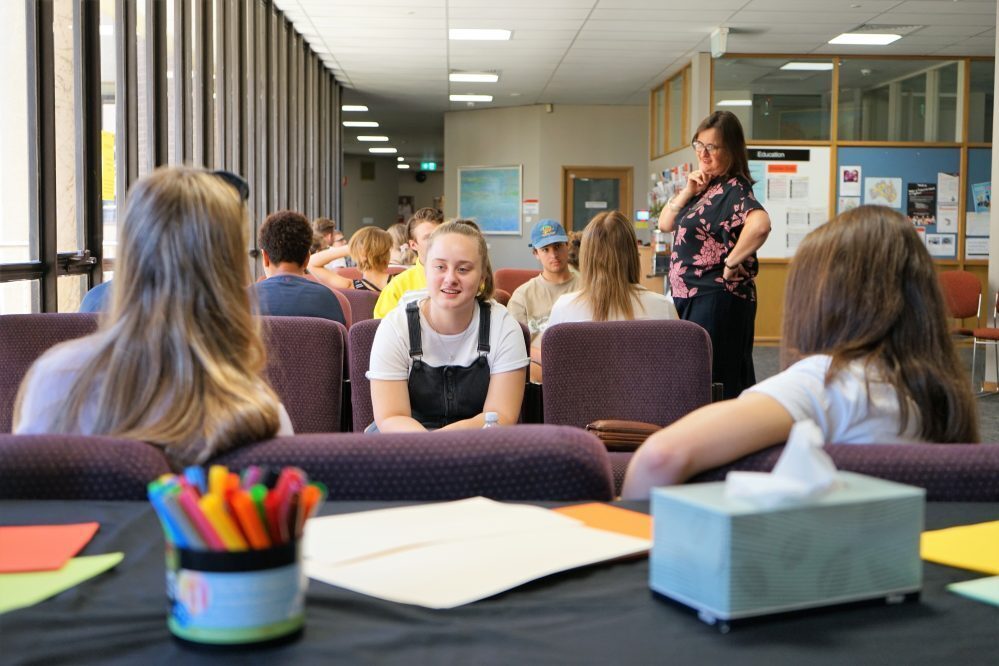 Jarett's postgraduate story: 'You've got more choices'
Jarett says he's known for some time that teaching is his preferred profession, but wanted to complete a Science degree first.

"Three years of Science and two of Education was the best mix for me," he says.

His first teaching placement this month at a local high school has only strengthened his resolve to pursue teaching.

After first observing classes, Jarett worked his way up to teaching year 7 and 9 maths students as well as two Year 11 Physics classes.
Asked for the highlights from his first classroom experience, Jarett says:

"It was just being able to have a joke around with the kids and get them engaged, to see them excited for the class and interested."
"One of the students who even the teacher wasn't expecting to do well, stepped out an example on the board 100 per cent accurately."
Jarett says the postgraduate study is about the same level of intensity as his undergraduate Science degree.

While his course is taught mostly online, he spends plenty of time on Campus where he finds it easiest to focus.

"The bonus of it is that you've done a Bachelor and Masters degree, so you've got more choices when you've finished postgrad," Jarett says when asked about the benefits of having a postgraduate qualification.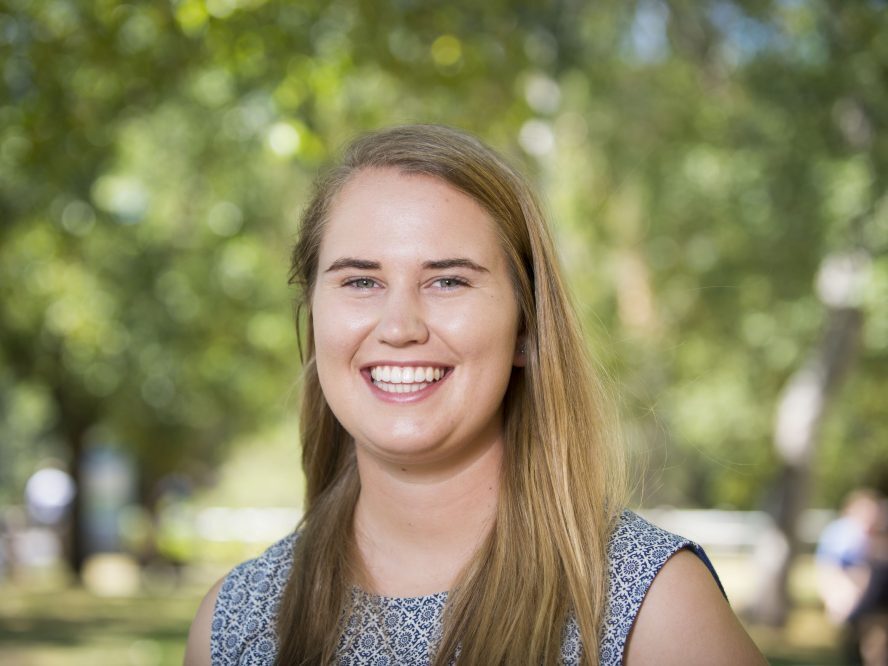 Stacey's postgrad story: 'It was an easy transition'
This time last year, Bendigo student Stacey Cockram was beginning to consider her postgraduate pathway. Now, she's finished a Bachelor of Outdoor Education and is one semester into a Master of Teaching!
Stacey was convinced to keep studying at La Trobe because she didn't want the added stress of re-learning the systems and structures at a new university.
Staying on a La Trobe has also meant maintaining close connections with the staff she's gotten to know over the journey.
Knowing some of her Master of Teaching classmates from her undergraduate years has also made group assignments a breeze, Stacey says.
That's helped ease her transition to a more academically rigorous course.
"It's a much more academic workload for me, especially compared to Outdoor Education – it's a whole new level," she says.
Moving immediately into a postgraduate course immediately after graduation also meant Stacey remained motivated to succeed at University.
"I think if I'd had a break, I wouldn't have come back," she says.
"It was an easy enough transition – I had the summer off like the last three years.
"Your routine hasn't changed."