Three-and-a-half years ago, graduation must've seemed like a far-off dream for La Trobe student Aaron Powell.
At just 21 years of age, the Business student suddenly found himself in hospital for three months, recovering from a life-altering – and life-threatening – stroke.
It was a quiet morning at home with family in April 2016 when Aaron first fell ill, overcome by a splitting headache and stomach-churning nausea.

When the second-year Albury-Wodonga student's condition worsened quickly and dramatically, his family called Triple Zero. By the time paramedics were on scene, Aaron was unable to move.
That started a rapid chain of events that saw him bounced from the back of an ambulance to the local hospital, then to the Albury airport where he was rushed by air ambulance to the Royal Melbourne Hospital.
It was there that doctors delivered to Aaron's parents the most devastating news imaginable.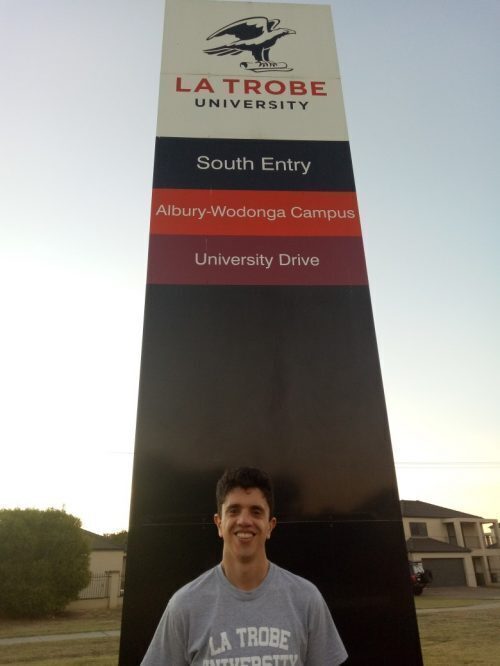 "That night, Mum and Dad arrived and the doctors gave me a zero percent chance of surviving," Aaron says.
But not only did he survive, his condition slowly but surely improved.
Over the coming days and weeks, he came out of an induced coma, started to talk again, and eventually gained more mobility.
Now, Aaron is preparing to cap off his incredible comeback with two outstanding achievements: he'll soon graduate from his Bachelor of Business degree, and he's also secured a graduate position with the Australian Taxation Office in Albury.
It's been far from easy, though.
His two months at the RMH was followed by another month of observation at Wodonga Public Hospital and then at a local rehab facility.
Eventually, Aaron returned to University, a process he says was aided in no small part by a Learning Access Plan, which gave him more time to complete assignments and exams, as well use of a computer for exams (the stroke affected Aaron's right-hand-side, which he'd normally use to write.)
"I'm a high achiever and [the LAP] allowed me to perform to my normal ability," he says.

He also says he felt welcomed back by La Trobe academic and support staff, as well as his fellow students.
"They only singled me out for appreciation and to be uplifting. They were very encouraging," Aaron says.
He'll walk across the graduation stage early next year, by which time, he'll already have started his professional career at Albury's ATO office.
Aaron's run in with ill-health has also inspired a newfound hobby.
In order to gain back some of the coordination and agility he lost with the stroke, he's taken up rock and roll dancing.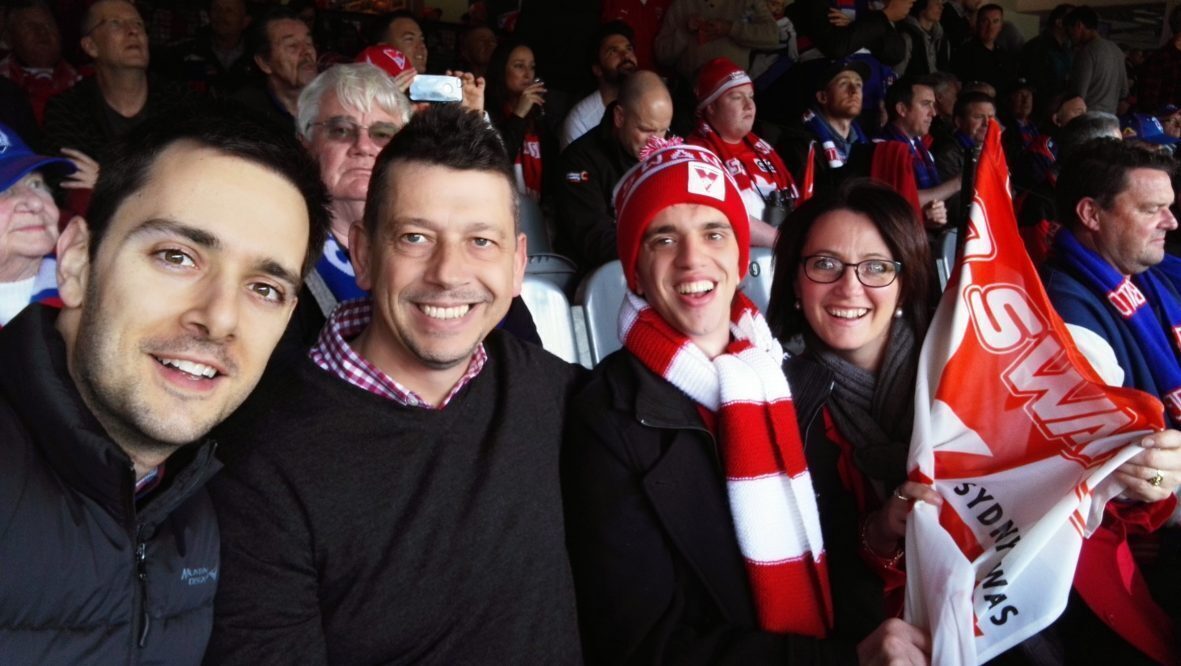 He rehearses during the week, then puts his moves to the test at festivals and dance events around the region on weekends.

His preferred dress for these occasions? Anything ranging from the 1940s through to the 80s.
"It's good because you can have a really good time, while not going crazy – I'm still keeping track of my health," he says.

He also credits his Christian faith as one way he's kept a positive mindset throughout the ordeal.

"The bleed has made me a lot stronger in my belief," he says.