Come and celebrate International Women's Day with events on your campus! Join in this year's theme of #eachforequal, because an equal world is an enabled world.
International Women's Day is held annually on 8 March. As this year's date falls on a Sunday, many of La Trobe's International Women's Day events have been spread throughout the week.
Individually, we're all responsible for our own thoughts and actions – all day, every day. We can actively choose to challenge stereotypes, fight bias, broaden perceptions, improve situations and celebrate women's achievements.
Collectively, each one of us can help create a gender equal world.
Let's all be #EachforEqual.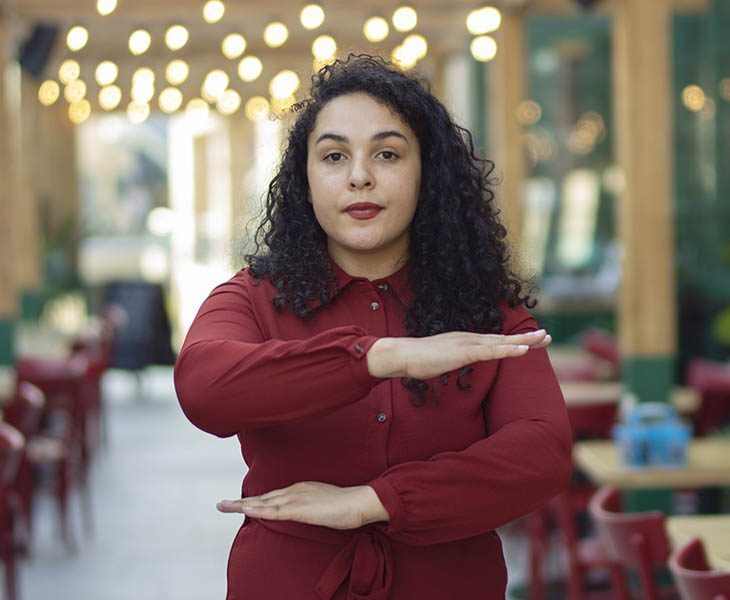 Remember to tag @mylatrobe in your 'Each for Equal' pics so we can share them on our channels.
See what's happening at your campus below. Everyone is welcome to attend!
Albury-Wodonga Campus
Join a Morning Tea hosted by the Head of Campus and the Wodonga Student Association, plus take up the opportunity to participate in a human 'Each For Equal' sign.
When: 11 a.m., Tuesday 10 March, 2020
Where: Foyer Building 6
Bendigo Campus
Join the 'Which Women Inspire Me and Why' event with morning tea and networking for staff and students.
When: 10 a.m., Monday 9 March, 2020
Where: SU
City Campus
Events and activities at City Campus this IWD include a Chillout Zone, music and casual panel discussing 'Imposter Syndrome and knowing your worth' in the student lounge. Everyone is welcome!
When: 12 p.m. – 2 p.m., Tuesday 10 March, 2020
Where: Student Lounge, Level 3
Melbourne Campus
Relax in the Chillout Zone in the Agora and listen to inspiring speeches by women in leadership at the University. Join an open conversation about equality with others. Sit back in bean bags and listen to some acoustic music, or play some games on the lawn. There'll be free cupcakes and donuts, as well as a sausage sizzle.
There'll also be an opportunity to take photos creating the 'Each for Equal' sign for sharing on social media.
When: 12 p.m. – 2 p.m., Tuesday 10 March, 2020
Where: The Agora
Mildura Campus
While there's no official IWD event at Mildura Campus this year, there is an awesome event coming up! It's Mildura's Women in Leadership forum on Tuesday 17 March. Find out more and register here.
Shepparton Campus
Celebrate International Women's Day at Shepparton Campus in your very own Chillout Zone with beanbags and games by the LTSU. Enjoy free food including cupcakes, donuts and a sausage sizzle while listening to inspiring speeches.
When: 12 p.m. – 2 p.m., Tuesday 10 March, 2020
Where: Courtyard