With the move to online learning last year, it's probably been a while since you've been to our campuses. From maintenance upgrades to behind-the-scenes works to improve the enjoyment of our campuses, there's a lot of new and exciting things to look forward this Semester!
Here's a rundown of some things which may have changed since you were last there.
Bendigo
Health and Biomedical Sciences Teaching and Research Hub
Thanks to a $2.5 million commitment from the Victorian Government through the Victorian Higher Education State Investment Fund (VHESIF), La Trobe is transforming Level 4 of the Engineering and Technology (ET) Building into a Health and Biomedical Sciences Teaching and Research Hub!
As works will begin in the coming months, there's a lot to look forward to!
Once complete, the Health and Biomedical Sciences Teaching and Research Hub will include new simulated healthcare environments, an anatomy lab equipped with state-of-the-art technology, two new research lab spaces for industry partners and multiple collaboration and breakout spaces for student use.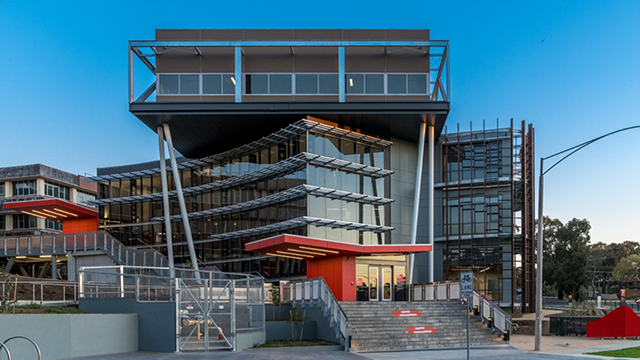 Around the grounds
Attention all newbies – get your phones ready and open up Instagram because there's an iconic photo op waiting to happen in the Plaza!
You'll be lining up take a pic with our new giant 3D LA TROBE letters! Take a peek at what all the fuss is about in the image below.
For those of you hitting the gym, you may notice some changes to the Bendigo Sports Centre. Completed in September 2021 and operating under La Trobe Sport, the Sports Centre was given a makeover with some fresh paint, new floors and additional power access points installed.
What does the Sports Centre look like now? Here's a sneak peek!
And if you like the look of this, why not check out the membership offerings to discover the Centre for yourself!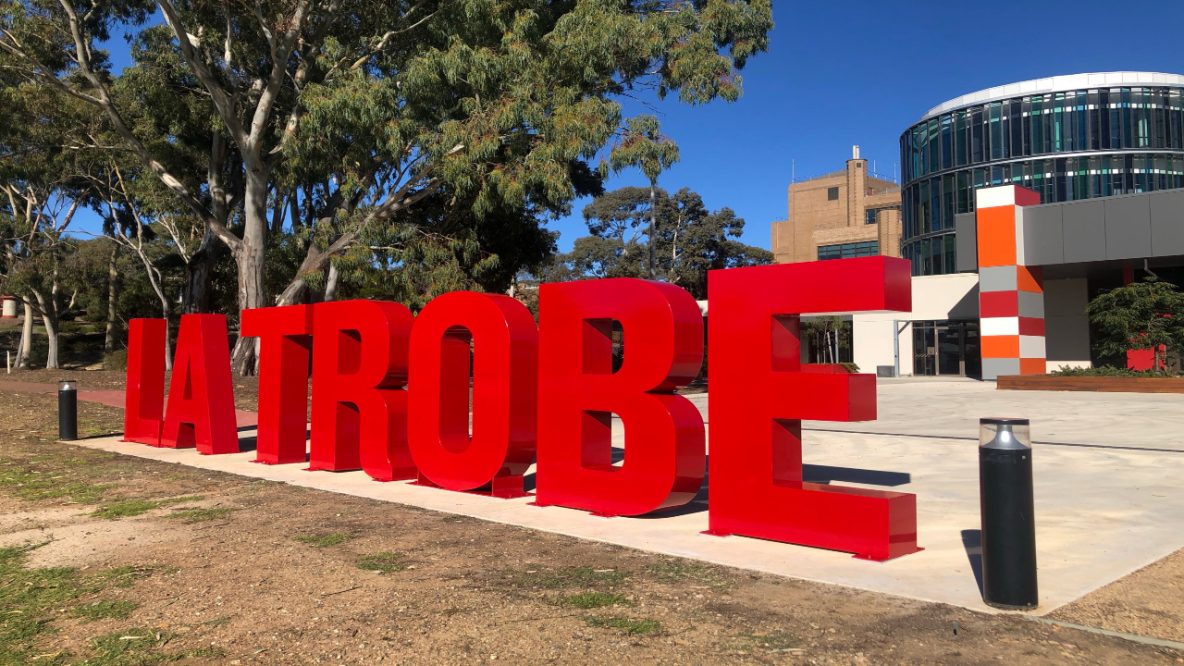 Mildura
Our Net Zero journey continues
As La Trobe strives toward our commitment to make our regional campuses Net Zero in 2022, a new rooftop solar system has been installed on the Lecture Theatre in the Brian Grogan (BGR) Building!
It's expected that the system will offset 20% of electricity consumption and increase solar generation by almost 50% across the Mildura Campus.
The new panels are in addition to the 340 panels that were already installed on the BGR Building, and 860 high efficiency LED light fittings installed as part of the LED Lighting Upgrade.
Learn more about our Net Zero commitment and check out our solar panels below!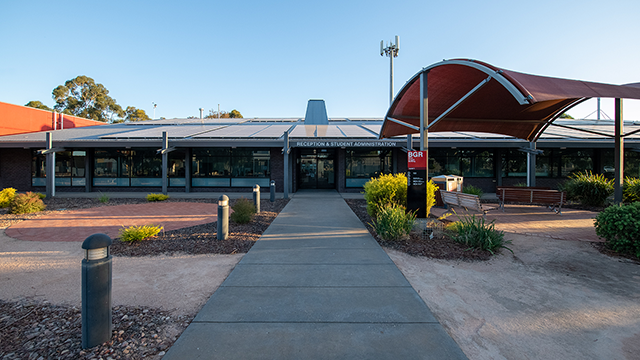 Albury-Wodonga
Keeping classes cool
Feeling the heat during the holidays?
You'll be feeling cool in the AW8 and AW6 buildings thanks to our chillers. They'll help to do exactly that – keep the buildings nice and chilled for those hot AW days.
Here's a behind the scenes look at the AW8 chiller – which helps to provide that nice cool air throughout the building.
Around the grounds
We're always making sure our Albury-Wodonga Campus is looking at its best! Next time you're on Campus, keep an eye out for some of our recent changes to signage throughout AW4 and at the Campus entrance via McKoy Street, new dog litter bins next to Soccer Pitch 1 and removal of planter containers in the central walkway.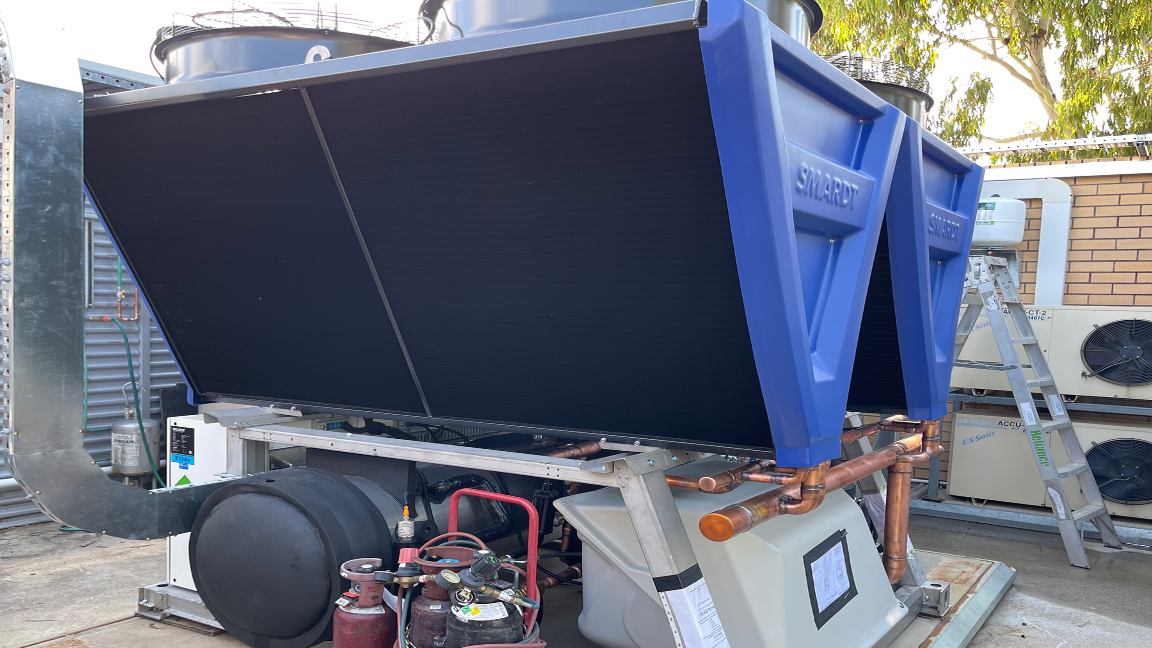 Shepparton
Big things are coming to Shepparton!
Last month, a new $10.5 million redevelopment of the Shepparton Campus was unveiled!
Once complete, the redevelopment will include an expanded library, new modern study spaces, new clinical learning areas for nursing students, increased Ngarrapna space, new workspaces for industry partners, enhanced areas for community engagement and improved outdoor spaces for staff and students.
Works on the redevelopment are set to start in late-2022. So, keep an eye out for construction!
Building Cladding Replacements
Since May 2021, external cladding has been replaced on a range of buildings across our Campuses – including Shepparton – to make sure they meet safety and compliance requirements.
But you probably can't spot the difference because the cladding was replaced with a 'like for like' material.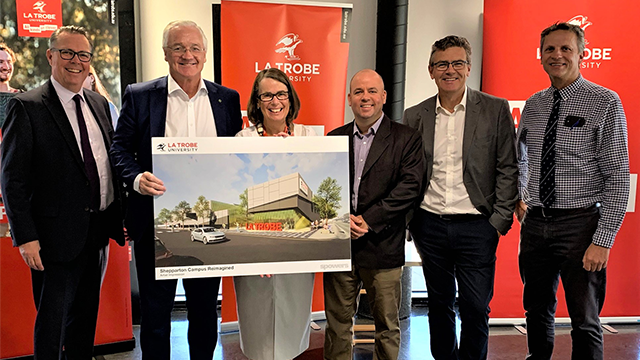 There you have it – a crash course in how some of our spaces across our regional campuses were transformed into great places for you to use and enjoy. And there's plenty more to come in 2022!