In the middle of Melbourne's stage 4 shutdown, MyLaTrobe caught up with PhD student Coralie Boulet to find out how her studies have changed over the past few months and gather her advice for studying from home.
Current research project: I investigate the molecular interactions between the malaria parasite and its host red blood cell. The long-term goal is to better understand this disease in order to develop new therapies, in particular, host-directed therapies.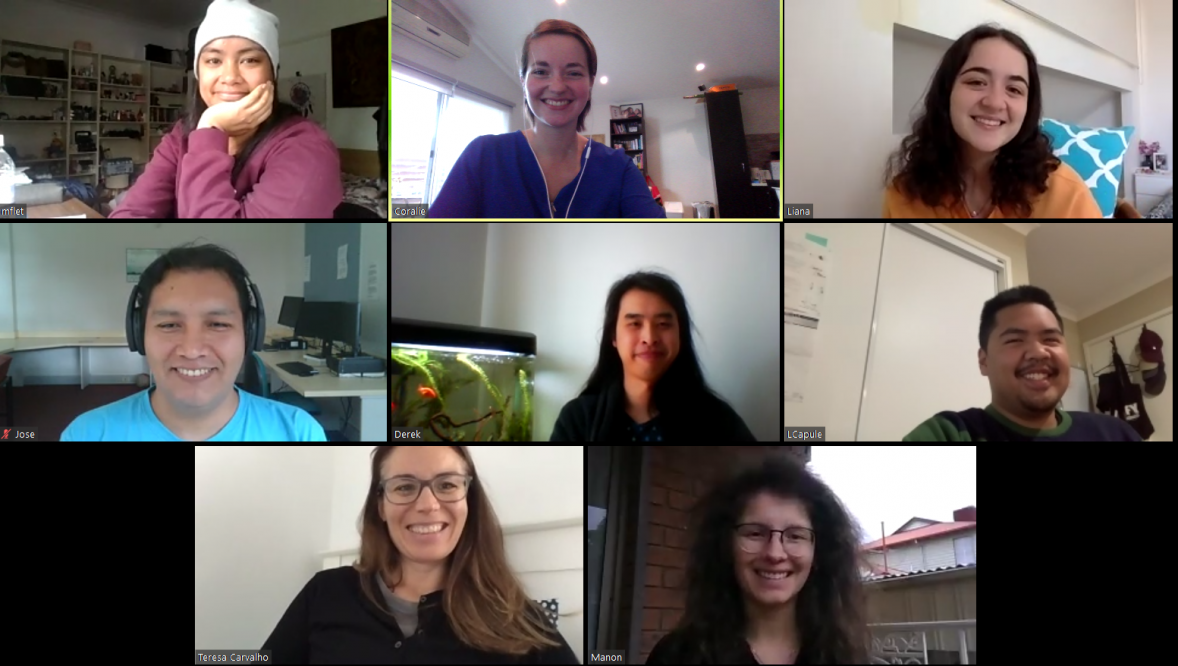 What research activities are you able to do at home? Writing my thesis! This includes data analysis, making graphs and figures, and of course, reading literature, writing and editing. Besides, I co-organised an online parasitology conference in July (Parasitravaganza) and participated in the National Science Week with my lab, the Carvalho Lab. I also took part in the 3 Minute Thesis competition: I won the 1st prize in the School of Life Science, and was then selected in the College of Science Health and Engineering round to compete in the University final!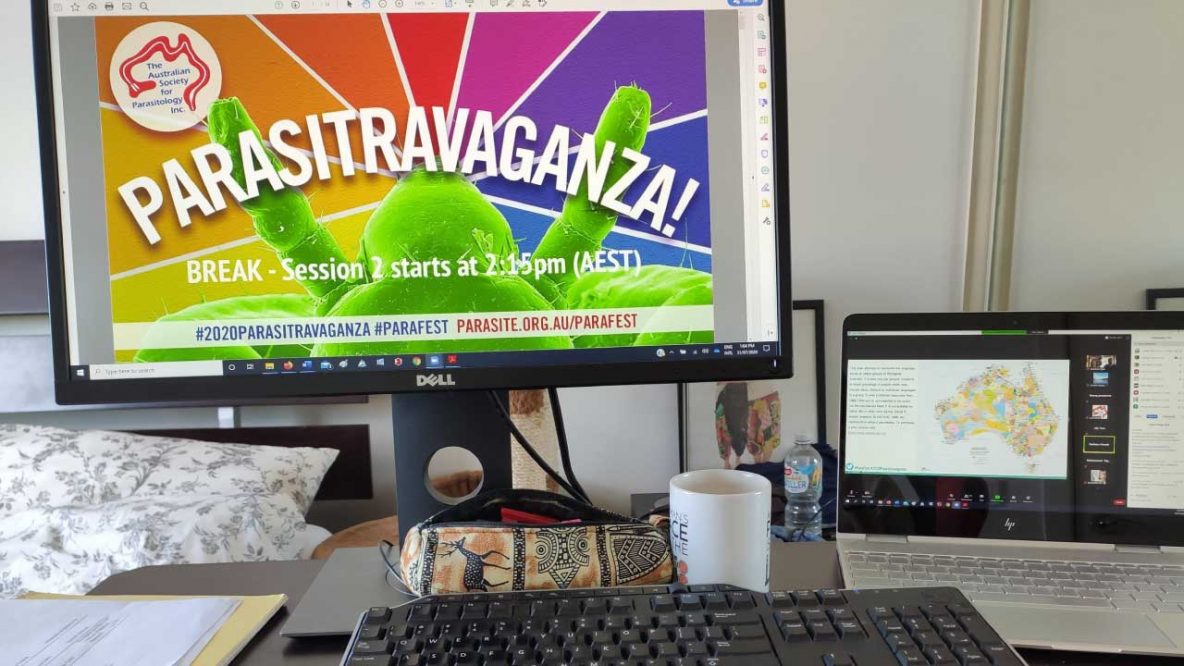 Is there any research work you are unable to do? I was planning on doing more replicates of a very exciting experiment when this COVID-19 crisis started. I am still planning to do these experiments when the isolation is over, but, unfortunately, the data will not be included in my thesis.
How are you collaborating with others – and is it working? I have weekly meetings on Zoom with my supervisor, the whole lab and catch-ups with other students from our department. We also had a few meetings with other collaborators, as well as with the Australian Society for Parasitology (ASP), and it's been running quite smoothly. I especially love the "Shut Up And Write" online sessions with colleagues: it really does help to get things done.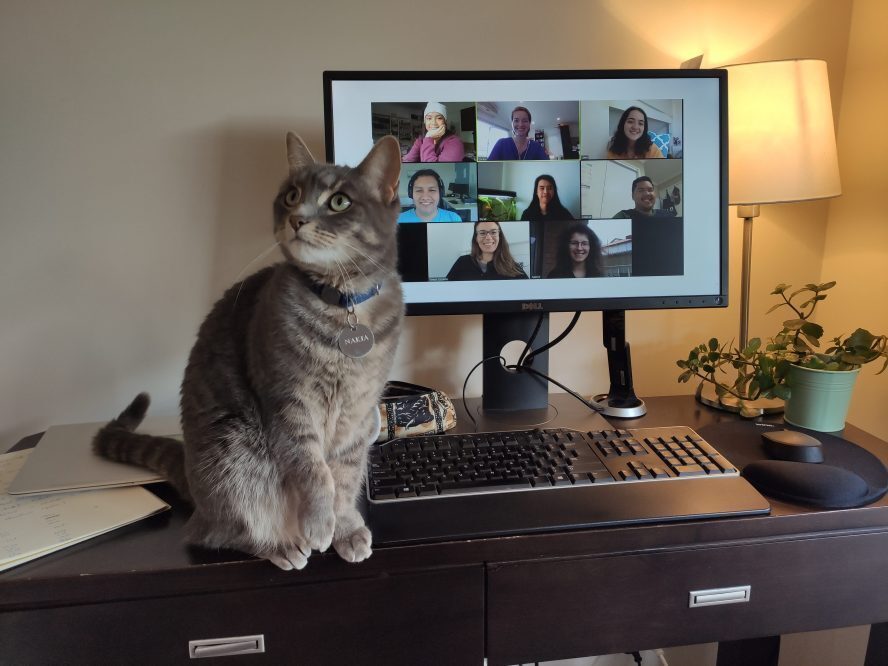 What you like about working at home: I like having the "comfy-ness" of being at home, being focused on writing my thesis without interruptions, not having to commute and having my cat around.
What you dislike about working at home: I do miss the interruptions from my lab friends, especially Manon and Liana, who are always messing around. And I miss good coffee breaks in the Agora.
Top tips for working and studying at home:
Tip 1: Keep a routine! I found that for me, establishing a detailed agenda, where I block time for specific tasks (e.g. 9am-12pm: writing intro of chapter 3) and ONLY doing that works really well.
Tip 2: Having a space dedicated to work which is separate from other aspects of your life can be very helpful.
Tip 3: Separate your working time from your off-time. Maintain your weekends and evenings free of work as much as possible.
Tip 4: Dance! That's been part of my physical and mental health care for a while now. The La Trobe Latin Dance club has been organising online classes of salsa and bachata, and other Melbournian dance teachers have moved their classes online too.