Thinking about getting into the uni spirit, but not quite ready to crack open the textbooks?
Perhaps you could use these last few weeks before Semester One to catch a glimpse of uni life through the lens of Hollywood.
But viewer beware: not everything the movies tell us about higher education is accurate.
Legally Blonde
When she's dumped by her boyfriend days before he departs to law school, the always chipper Elle Woods doesn't give up – she just decides to follow him.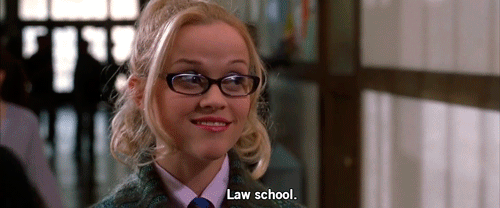 You know better than anyone that's not how it's done. While you slogged through Year 12 exams and held your breath to see if you'd be accepted into your chosen course, university admission was only a montage away for Reese Witherspoon's character.
Legally Blonde isn't all nonsense though – when Elle Woods scores an internship at a law firm, it's (sort of) like La Trobe's Work Integrated Learning (WIL) program, which gives students the chance to apply their newfound skills in a workplace setting.
Enrolled at a regional campus? La Trobe guarantees it'll find you a WIL opportunity.
It's invaluable experience, even if you're not fronting a high profile criminal trial like Miss Woods.
The Social Network
When you're next in a lecture theatre, look to your left and then to your right. You might be rubbing shoulders with the next big entrepreneur.
But chances are they'll be a lot nicer than the ambitious Mark Zuckerberg in The Social Network.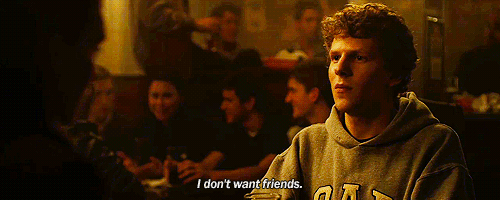 La Trobe is a place that encourages entrepreneurship though. Take the Accelerator program, for example. The University is backing start-ups belonging to La Trobe students, researchers and alumni by offering workshops, one-on-one mentoring and the chance to meet with venture capitalists. Your start-up could even score $20,000 in funding!
Monsters University
When one-eyed Mike Wazowski takes his first steps onto Monsters University (MU for short) he's greeted by a legion on enthusiastic student volunteers.

The good news is this is absolutely the case at La Trobe too. During O-Week, look out for La Trobe's Connect volunteers (you'll recognised them by their t-shirts) who are on hand to help answer any questions you might have.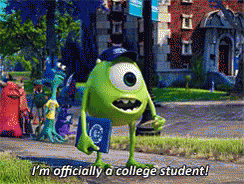 You can also live on campus, just like Mike and his offsider, Sully.
All in all, university is not as scary as Monsters University would have you believe!
Pitch Perfect
We won't lie – it's unusual to see groups of students spontaneously break into song in the middle of your campus.
But it's not altogether unheard of – just ask the folks at Student Theatre and Film.
If you've got an interest or a hobby, then you can safely bet there's club or society to cater to you.
O-Week is a good time to get acquainted with those groups. You can also check with your local union or student association to see what activities are on offer.
And if unprovoked singing and dancing is your preferred form of entertainment and there's not a glee club where you study, then why not set up your very own organisation?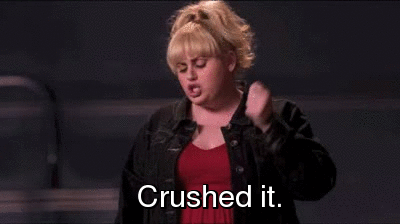 Good Will Hunting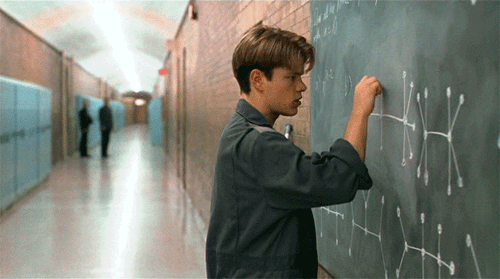 You won't find many chalkboards at La Trobe these days, the type Matt Damon's character uses to solve complex mathematical equations in Good Will Hunting.
What you will find, though, is counselling, chaplaincy and a range of support services for students who are having a tough time.
That's how Will Hunting comes to meet psychologist Dr Sean Maguire, the role for which Robin Williams won his Oscar in 1998.
We can't promise our staff will have an Academy Award, but you can be sure they'll be more professional than Dr Maguire, who steps over several ethical lines in his effort to help Will!