Free BSA Classes

Skill up with BSA! We have partnered with Laneway Learning to provide some short and sharp courses free to Bendigo La Trobe Students: from caring for your indoor plants to vision cards and shoulder exercises to cope with home study.
Check out the courses available here.
Free spaces are strictly limited!
BSA Merch Sale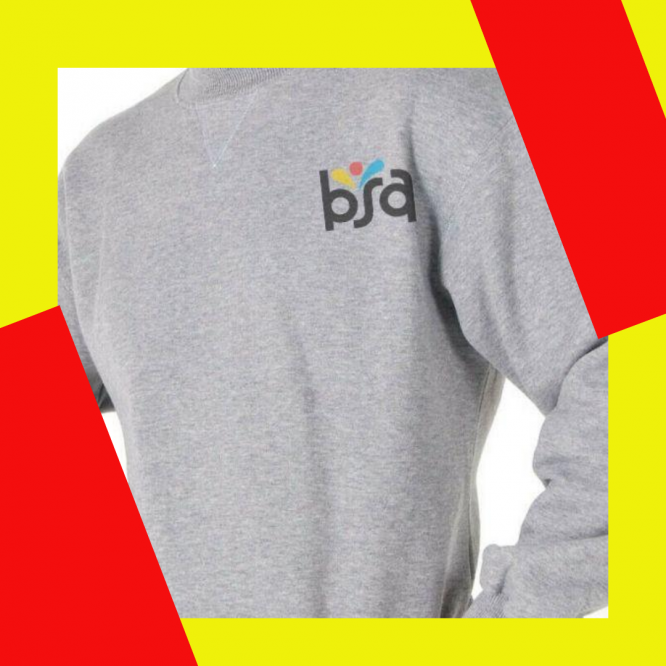 We've still got a few of our warm, cosy, grey crew necks left.
Limited sizes
Bargain price of $15 including postage ANYWHERE in Australia
BSA Clubs Blood Challenge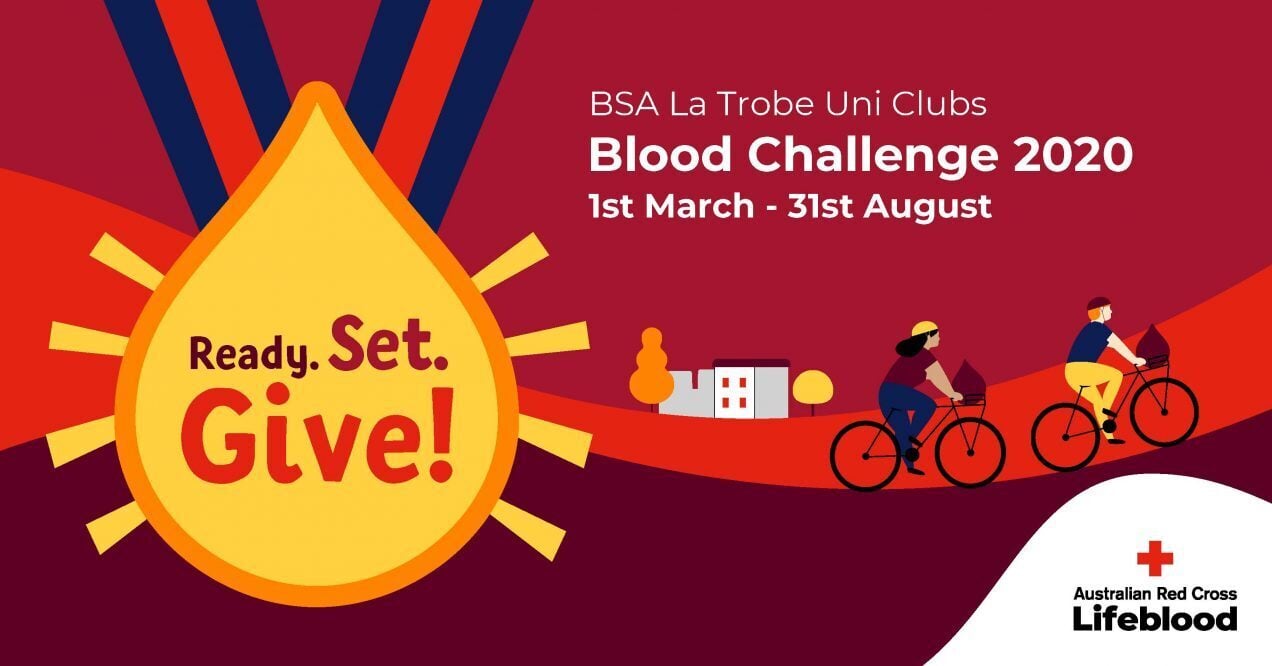 Give life, give blood or plasma with theBSA LTU Clubs Blood Challenge.
The challenge commenced on 1 March and will conclude on 31 August, so make this month count, in the best possible way, by giving blood or plasma and helping to save lives.
You, your family, work colleagues and friends can help by donating at any Australian Red Cross Centre and nominating which BSA club you are supporting.
Check your eligibility, book online and see which club is leading the pack in donations at www.donateblood.com.au.
Food Relief Program Update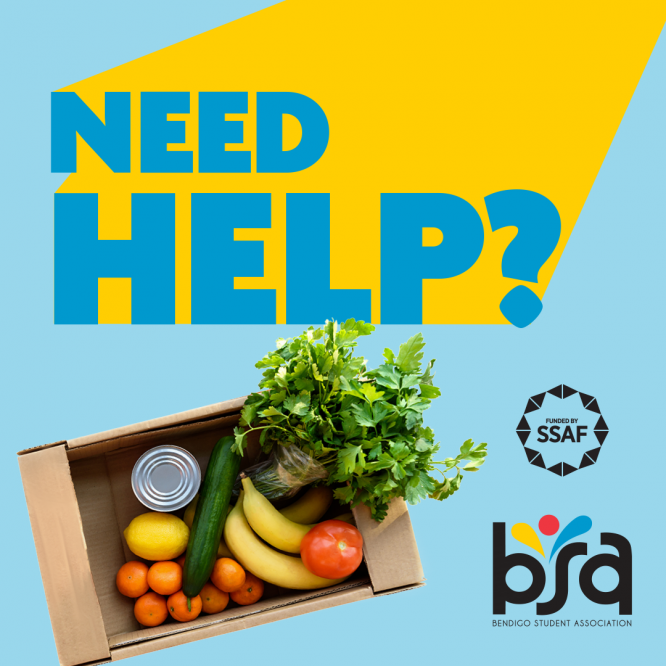 The BSA are regretfully suspending their on campus food relief service during the new restrictions period.
Students affected will be contacted directly.
Please remember ALL students are able to access food relief and financial counselling through Bendigo Family & Financial Services Inc. Myer Street, Bendigo.
Any questions or comments please contact our student advocate, Michelle via email at: m.barton@latrobe.edu.au
Free Student Legal Service
The BSA Student Legal Service is available for telephone consultations.
Call direct on 03 5445 0909 or 1800 450 909 (toll free from outside Bendigo) to make an appointment.
The service offers free and confidential advice from qualified and experienced lawyers on things like:
• Employment Rights
• Fines
• Crime
• Family Violence
• Family Law
• Child Protection
• Consumer Matters
• Tenancy Issues
For a full list and more info: https://www.bsabendigo.com.au/legalservice
Advocacy & Support Services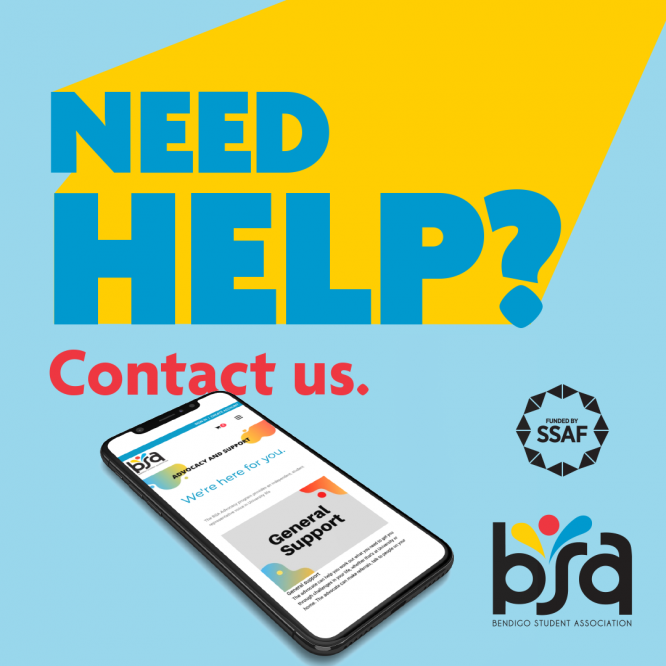 Your student advocate is still here for you.
The BSA Advocate, Michelle, will listen, help work out problems, talk with your lecturer, and more.
Available by Zoom, telephone or email.
Contact Michelle m.barton@latrobe.edu.au or 0413 430 822