Come along and join this free information session for La Trobe international students on how to access the Victorian Government rental assistance fund that can provide rent relief payments of up to $3,000 to people experiencing rental hardship due to the coronavirus (COVID-19) pandemic. Presented by the La Trobe Student Union legal advisor and West Heidelberg Community Legal Service, especially for international students who may be experience rental stress during COVID19.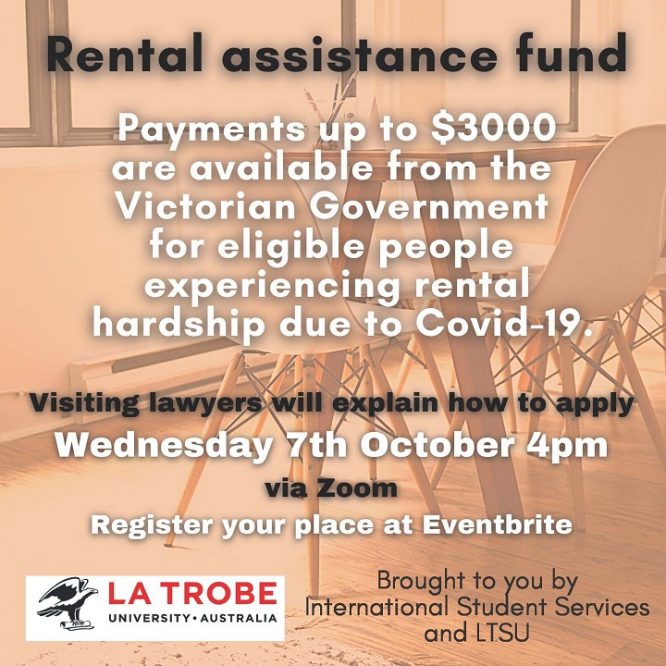 Successful applicants will receive a one-off grant to help Victorian renters maintain safe, secure and stable accommodation. Eligibility information can be found from the Rent Relief website.
If you wish to apply for it, you won't want to miss the session on Wednesday 7th October at 4 pm.
Please use this Eventbrite link to register, and you will receive a reminder email the day before.
Follow the La Trobe International Student Services Facebook page for future International Student lounge session dates, and other support for international students.
For support and enquiries, please phone La Trobe International, on +61 3 94791199 from 9 am to 5 pm, Monday to Friday.