Thinking of going on exchange in Semester 2, 2020? Or perhaps you're considering a short trip for just a few weeks? The deadlines for both are fast approaching – don't miss them. You could be on your way to having the experience of a lifetime!
La Trobe Abroad offers all La Trobe students the opportunity to have an overseas semester exchange or short program experience.
1. Take note of the deadlines
Semester exchange
The next round of exchange is in Semester 2, 2020. There are two dates you must meet for your application:
24 November 2019 – Subject / credit approval application
15 December 2019 – final deadline to get their full application in.
Find out exactly what you have to do before these deadlines and start preparing early.
Short exchange
Early December is the last day the University can pay students support for short overseas programs, so if you want to apply, you must get your whole application completed ASAP.
2. Get your questions answered at an information session
There are information sessions coming up at the following La Trobe campuses: Bundoora, Bendigo, Shepparton, Albury-Wodonga and Mildura.
Visit these articles for more details:
3. Check your eligibility
If you're in first year, now is the perfect time to start organising your Exchange. All domestic and international students at La Trobe can undertake Exchange, but there are a few requirements you must meet first. Check if you're eligible before you start planning.
4. Make a shortlist of universities you'd like to attend
A summer in Milan or a winter in the U.S. – what will you choose?
Research La Trobe's more than 150 Exchange Partner Universities by exploring their websites for subjects and facilities.
You can choose up to three partner universities for each semester of your application. You should choose a partner based on how well the subjects they offer match to your La Trobe degree and the chance of being placed at the partner (placement chance).
You can also choose Universities that aren't Partner Universities. Ask La Trobe Abroad for more information.
4. Apply for your subject approvals online
During your exchange semester, your LTU subjects will be replaced by matching subjects offered at the host university. You must seek a full semester load of subject approvals for each semester of your program. It's best to get at least 8-10 subjects approved for each institution to ensure you have sufficient back-ups.
You must do this by 24 November 2019.
6. Apply for your program and scholarships
It's never too early to apply. Find out what you need to through La Trobe Abroad and start preparing your documentation early.
Apply for scholarships as part of your Exchange application. There are lots of scholarships and grants available to help you on your way.
All eligible students will receive the minimum of a mobility grant but may be able to apply for alternate higher funds. Learn more about the costs before you decide on a destination.
7. Get in touch with the team at La Trobe Abroad
If you'd like to ask specific questions unique to your situation (which most people do need to), we strongly advise you to speak with an adviser at your campus or lodge your enquiry online to have all your questions answered.
Hear from La Trobe students who've studied overseas
Bendigo student Megan Berger travelled to Malmö University in south Sweden for a five month Exchange program. Read about her European adventure and her new friends that became like family here.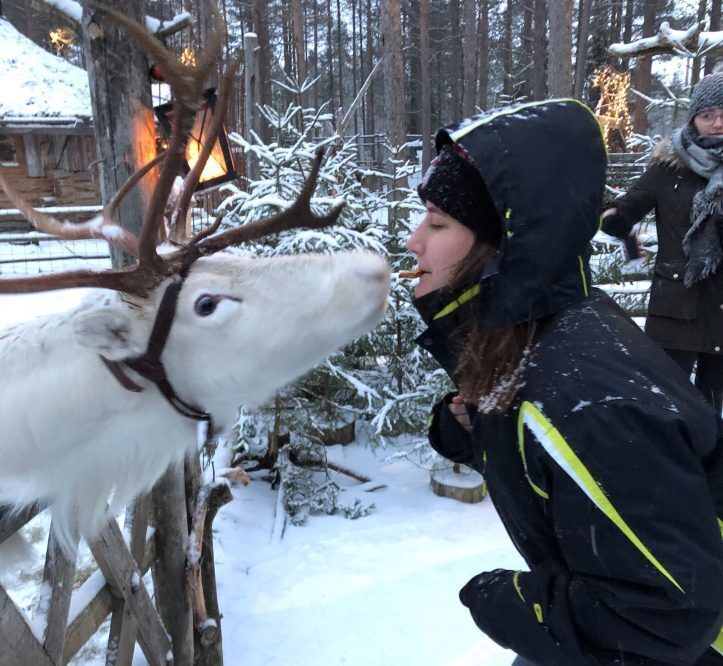 Traveling to several European countries, studying among ancient Roman ruins and landing a spot as an extra in a Dolce & Gabbana campaign – La Trobe student Natalie made the most of her Exchange experience. Read Natalie's story to see how it all unfolded.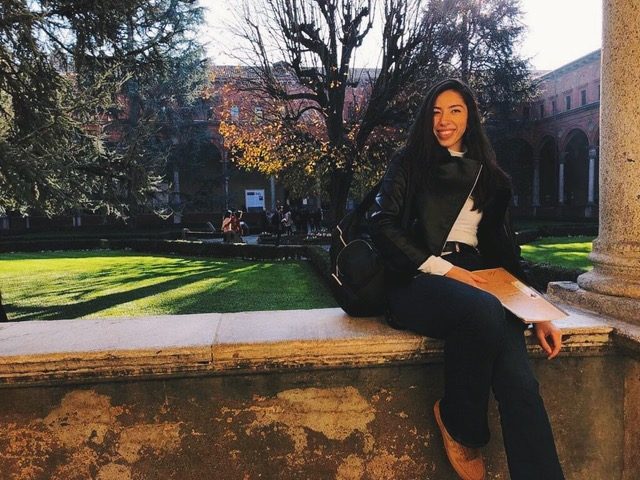 Nursing student Gemma travelled to Sweden's Jonkoping University on Exchange, where she experienced an in-depth placement at a local hospital and spent her spare time husky sledding and seeing the sights of Europe. Read her story here.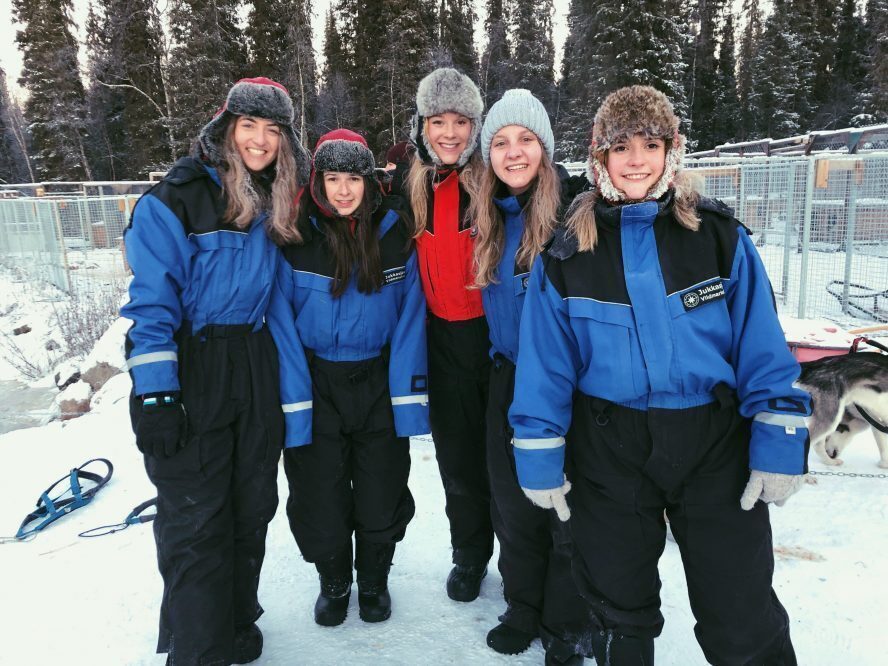 Overseas Short Programs
You don't have to be away for a full semester to experience Exchange. Get to know your options for Overseas Short Programs.
La Trobe student Lainie travelled to the U.S. for a Short Exchange program. Discover Lainie's American college Exchange experience at Michigan State University, which included cheerleading with the Uni team, baseball games and a trip to Hollywood. Read her story here and learn just how much you can pack into a short trip.