Medieval castle ruins, awe-inspiring mountain ranges, enchanted cities bearing the scars of a tumultuous past.
That's just a glimpse of what you're in for, if you join our study tour to Bosnia and Herzegovina this June and July.
While the weather gets wild back home, you could be sunning it up at European Summer School – and earning points towards your degree too.
The School of Engineering and Mathematical Science is organising this unique interdisciplinary elective subject (15 credit points) open to ALL La Trobe University undergraduates in their second, third or fourth years study, as well as all postgraduate students.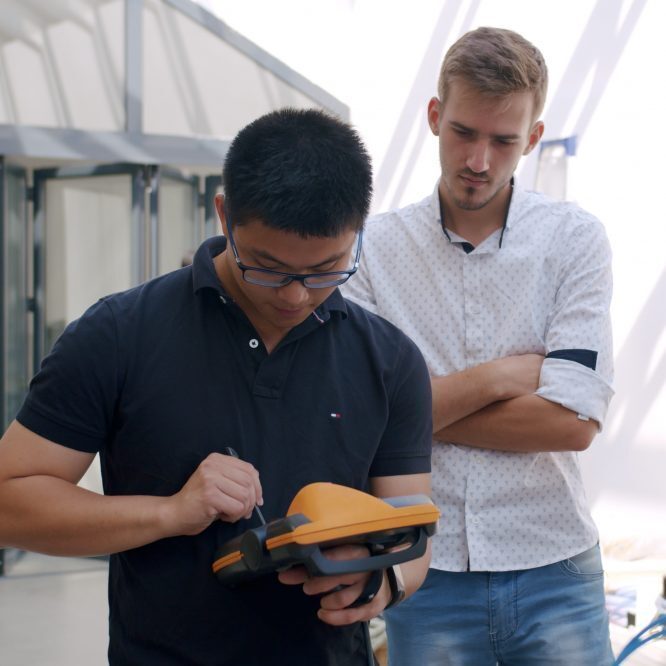 So, what's the subject about?
This overseas experience is all about innovation and entrepreneurship. Activities include:
attending the Bosnian-American Academy of Arts & Science conference in the jaw-dropping city of Mostar
the choice of learning first hand from the German Centre for Robotics, or embarking on your own research project with students from the Bosnia and Herzegovina Futures Foundation
learning how to channel your experiences into developing your own professional brand.
Don't forget: students studying overseas are eligible for as much as $7000 in scholarships & HELP loans.
So what are you waiting for? Register here to attend the tour's information session on March 25.
A list of key dates and a detailed itinerary are listed below.
Key Dates
Info Session – 25th March 2020
Applications Open -26th March 2020
Applications Close – 10th April 2020
Application Results announced – 13th April 2020
Pre departure program – 20th April – 30th May 2020
Study tour dates: – 21 June – 15 July 2020
Post program assessment (online) – 16 July – 25 July 2020
Itinerary
Explore enchanted Sarajevo (21-24 June)
You will travel to Bosnia & Herzegovina's capital and spend several days exploring the incredible history and culture of this city. This will give you time to compare Australian and Bosnian culture, enjoy magnificent historical architecture, try exotic cuisine and so much more.
BHAAAS Conference (25-28 June)
The 12th annual international multidisciplinary conference hosted by the Bosnian-American Academy of Arts & Science will be held in the most beautiful town in Bosnia & Herzegovina, Mostar. More details of the conference can be found here: https://bhaaas.org/mostar-2020/
Students will have the opportunity to join the conference symposia which are most interesting and relevant to them. The symposia will cover health sciences & medical fields, engineering, science & technology, art/history/culture/music and so much more.
You will be networking with world leading professionals, gain new friends, explore Mostar and collaborate with students/scholars from the Bosnia & Herzegovina Futures Foundation.
Study and research projects (30 June – 7 July)
Choice A: Engineering and Technical Sciences students
Get ahead in your career by gaining the knowledge and a certificate in robotics from DKR – German Centre for Robotics Tuzla in the heart of Bosnia & Herzegovina. All of the benefits of world leading German industrial robotics & automation expertise for a fraction of the price. This is a unique program where you can learn industrial robotics & automation programming & operation while in parallel developing crucial enterprise skills.
Choice B: Humanities, Health Sciences, Education & Business (others)
You will have the ability to create your own interdisciplinary research project in collaboration with students from the Bosnia & Herzegovina Futures Foundation. These will be contextualised based on your visit to Bosnia & Herzegovina. You will have to engage with citizens of that country prior, during and after the international travel.