La Trobe's Assessment Planner is completely magic.
This online wizard will calculate exactly what you need to do and when you need to have it done by. It'll break up your assignment into smaller, manageable tasks, remind you when to do them, offer you prompts to get the ball rolling and point you in the direction of the right support for each task.
I love this tool because it means I have little due dates, and the mammoth task all of a sudden feels so achievable."

Mel Holland, La Trobe SHE College student
How does it work?
Head to the Assessment Planner online and enter your assessment start date, due date and subject code. Click 'Calculate' and it'll do the rest.
It'll show you a countdown so you know how long you have to complete your assignment, as well as break it up into tasks such as research, drafting, reviewing and rewriting. Your plan is tailored to each individual subject, too. Like we said, magic.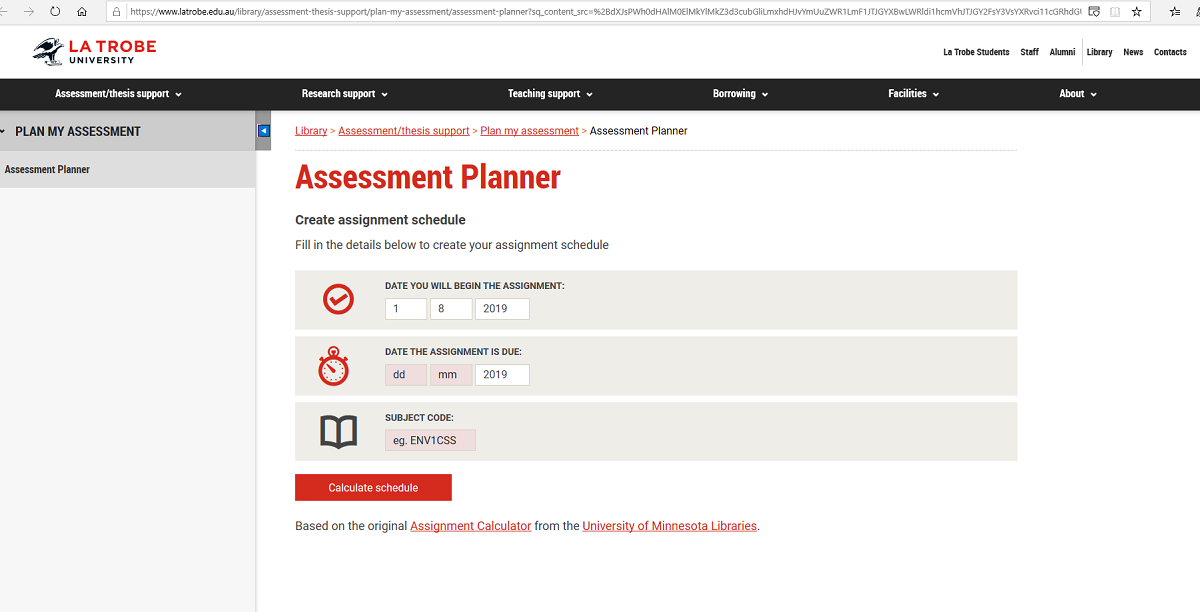 Get notifications and add tasks to your calendar
Keep on track and manage your workload by signing up for notifications for each task and adding tasks to your calendar.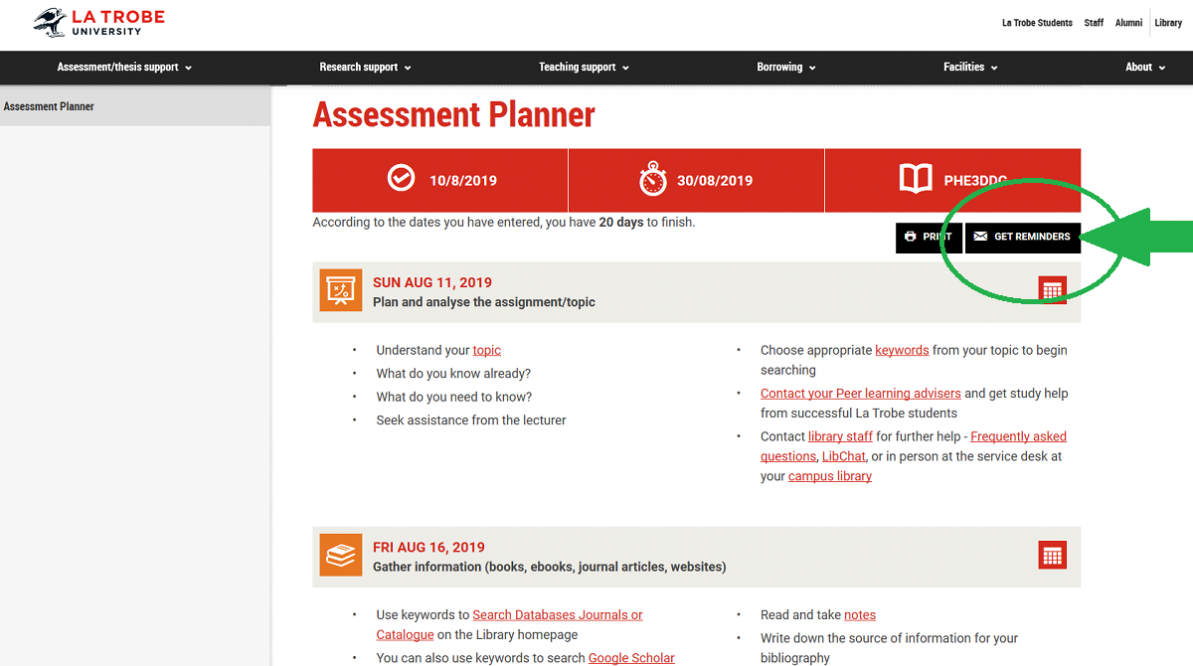 Know where to get support for each task
The calculator not only gives you hints and tips of what to do by when, but also where to get help.  For example, contacting a PLA (Peer Learning Advisor) for guidance, or a Librarian if you are finding it difficult to locate resources.