Tuesday 5 May is University Mental Health Day in Australia, which aims to raise awareness about the mental health and wellbeing needs of those who study and work in higher education settings.
This year, it is more important than ever that we continue to raise awareness and support each other, as there is no doubt we are going through some strange times.
During this unprecedented time of uncertainty, looking after our wellbeing and mental health has never been more essential. La Trobe is a community, and connection with our community and our friends and family is an important protector for our mental health.
Watch the University community share their messages of support
Staff and students have banded together to share their messages of support. Watch the video below.
What's the University doing this Uni Mental Health Day?
Get involved in one (or many!) of the University's events to promote mental health and wellbeing. Not only are they happening on Uni Mental Health Day, but they're carrying on into May as well. Find one for you below!
Being Iso Active – Clubs Challenge Walk off!
To get everyone moving we are challenging our clubs to a steps challenge! Using the Move Spring app, clubs can compete for bragging rights, and some pretty sweet prizes all while getting reconnected as a team! Encourage each other with in-group messaging to stay on track to be the best walkers around. Over 3 weeks we will be tracking your steps and giving you tips on staying active in iso.
Mindful Meditation
Student Wellbeing, every Wednesday 10:30 a.m. – 11 a.m. until 20 May.
Chill Out Yoga
Run by LTSU, every Wednesday 5:45 p.m. – 6:45 p.m. Get all the info in the link below.
TOMORROW
This Thursday from 12:15 p.m. – 2 p.m., La Trobe Health and Wellbeing are bringing you another renowned workshop from Tomorrow Man to help you connect in times of change. Get all the details in the link below.
Help Me Sleep!
Student Wellbeing, Friday 8 May, 4 p.m. – 5 p.m.
One of the most common things we hear is students being unable to sleep. Be it minds racing a hundred miles an hour or the call of Netflix and YouTube being louder than tired bones. Bringing ourselves back to the body is a great way to support us to complete the day and drift off into sleep. Come along and be part of this live whole-body-mindedness session and use the recording to support you in those nightly hours to achieve a good nights sleep.
Stress Less Week
Find all the info on Stress Less Week in the link below.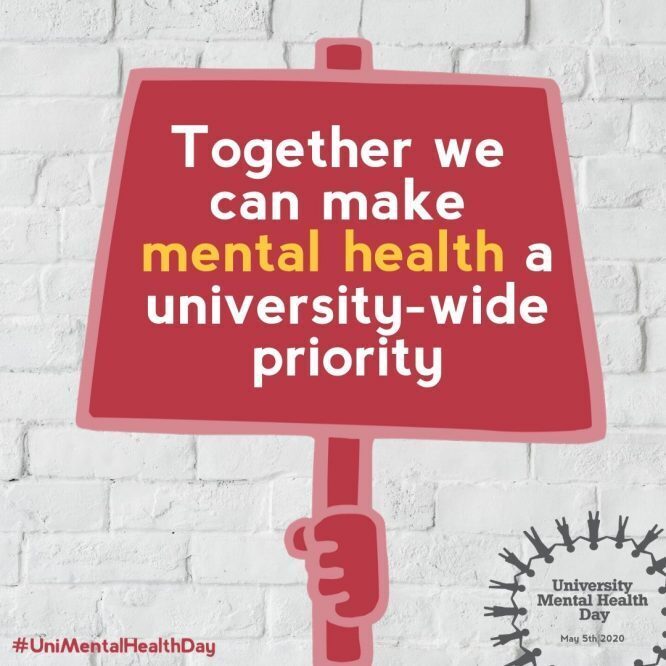 Why have a University Mental Health Day?
University Mental Health Day is an opportunity to break the stigma of mental health. We have a number of programs and supports available to students to promote good wellbeing with small steps in our day to day life.